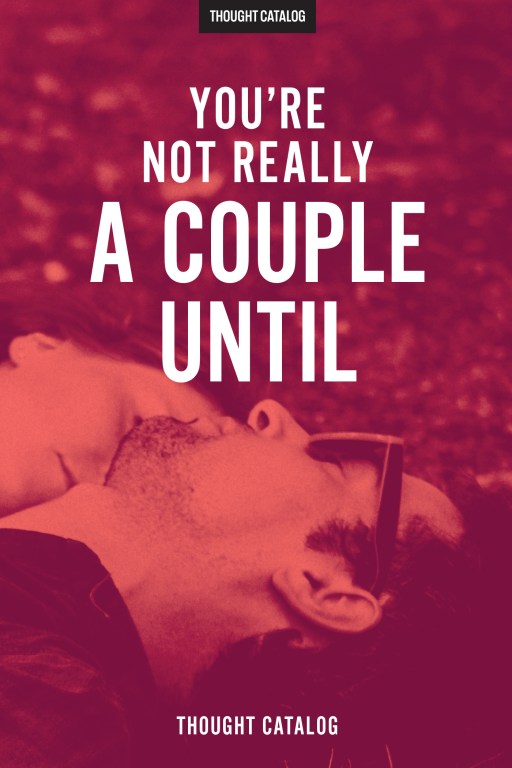 You're Not Really A Couple Until
This book is a fearless, authentic look at long-term relationships and what they entail, from the ridiculous fights couples have to the awesomely cheesy proclamations they make and the micro-milestones they reach along the way. When you commit to building your life with another person, there are countless ups and down and awkward moments in between. You're not really a couple unless you're primed to enjoy—or at least survive—the entire ride.
About Thought Catalog Books
Thought Catalog introduces long reads and digital books for your tablet, eReader or mobile device. All titles are available through Amazon, Apple, and Barnes & Noble. New titles are released biweekly. Questions? Email hello@thoughtcatalog.com.
Retail inquiries: publisher@thoughtcatalog.com