It has been 21 years since Friends was first introduced to the world. All 10 seasons are streamed on Netflix and are constantly being rerun on TBS, but what would they be doing today? Rachel, the youngest of the group, would be 43; while Ross and Phoebe would be 46. Let's speculate what they've been up to since that famous, tear-jerking 2004 finale.
1. Rachel Green.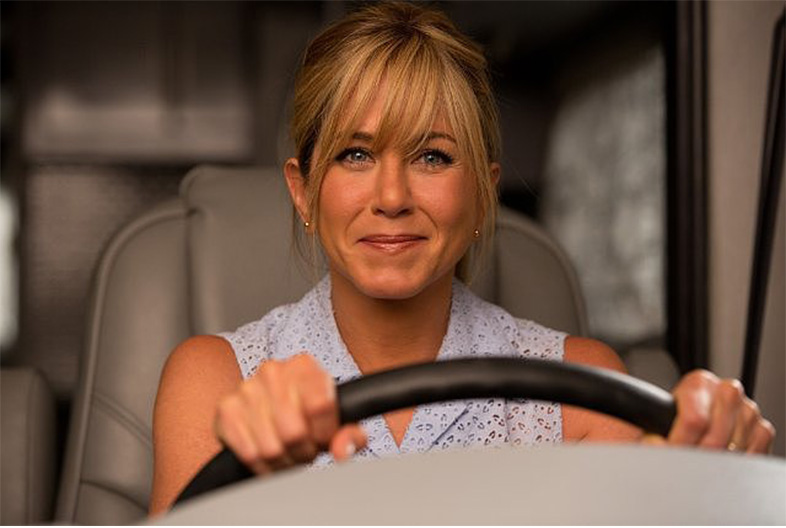 Obviously Ross and Rachel are divorced. Their split started out amicably enough, with promises about always staying friends and being good co-parents for Emma's sake, but things went downhill pretty quickly after Rachel accepted another job in Paris and Ross accused her of resenting him for begging her to stay the last time she'd tried to move overseas. Sick of Ross' unending sob circus, Rachel bluntly told him that yes, she did resent him, not just for Paris but for all the other times he held her back career-wise. Rachel then asked Ross to give her some space, but he continued to send her a barrage of texts and messages until she finally blocked his number and email address. They now only communicate through their lawyers.
After returning to New York in 2011, Rachel started her business as a "sartorial curator" (her term). She specializes in revamping the wardrobes of recently divorced women, and has gained a strong reputation as the It Girl of that niche market. She's absolutely merciless when it comes to throwing out old pieces that are either outdated or the wrong size or have bad memories associated with them, and is a genius at filling in the gaps with new items perfectly suited to her clients. Socialite Tinsley Mortimer recently said that she has no idea how she would have made it intact through her split from Topper without Rachel's help.
Two years ago Ross' son Ben, then in his late teens, reached out to Rachel, saying that he wanted to get to know his half sister. Since then, Rachel has become very close with Carol and Susan, and they've been a huge help in raising Emma. Saturday night often finds Carol, Susan and Rachel drinking wine and laughing about how terrible Ross is. Sometimes Emily skypes in from England (she and Rachel reconnected while Rachel was living in Paris). It seems funny to them that such an amazing friendship was born out of the ashes of three terrible relationships ("like beautiful flowers growing out of a pile of manure," Carol said once), but they can't help being grateful for the strange circumstances that brought them all together.
Rachel can quote most of Sex and the City from memory.