Death is a part of life; that's the way life goes and it's something we can't control. But it's how each of us will die that remains unknown. We all want to grow old and die in our sleep. That's the way it should be. But we live in a world filled with so much evil that we just never know how we'll die. It could be today, it could be tomorrow—it could be now as you're reading this.
We never truly know what one is thinking. Someone could be watching a horror movie and think that they could do the same thing, only better. Someone could be filled with so much jealousy that they would rather see you dead than see you with anyone else. These eight 911 calls are shocking and are filled with fear. We grow up thinking that only strangers could do us harm, never do we think that the ones who could kill us are the ones we love the most.
1. A Michael-Meyers-Inspired Murder.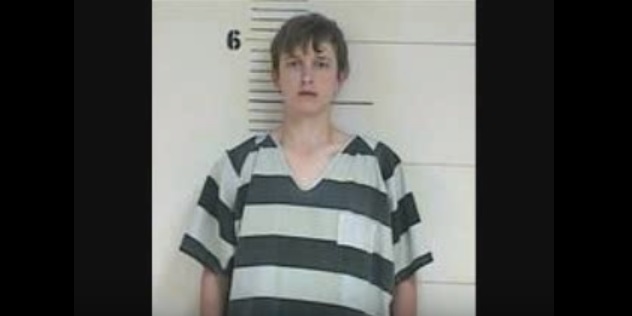 After watching Rob Zombie's remake of John Carpenter's 1978 film, Halloween; 17-year-old Jake Evans from Texas murdered his mother and younger sister in their home with a .22 revolver that he had stolen from his grandfather.
Jake was inspired by the film after watching it three times that week. On October 3, 2012 at 11:15 p.m. Jake built up the courage to kill. Just like Michael Myers did on that cold Halloween night. After killing his mom and sister, Jake was shocked and scared by what he had done. He placed the gun on the kitchen counter, walked into the living room and called 911. As he confesses to the 911 operator, you can't help but think of the two dead bodies that are only feet away from him.
Listen to the actual phone call: HERE.
---
2. The Craigslist Baby Killer.
On March 18, 2015 Michelle Wilkin made global headlines after answering an ad on Craigslist for free baby clothes. Michelle was expecting a baby girl in a few months and was quick to jump on the deal. When she arrived, a 35-year-old woman answered the door. Dynel Lane's house sat quietly, isolated in the woods of Colorado.
Before Michelle could understand the gravity of her mistake, she was attacked and stabbed. Michelle watched helplessly as her baby was cut from her womb. Dynel had told people that she was pregnant and used Craigslist to fish for a victim to provide her proof: an unborn child. Holding on for her life, Michelle reaches for the phone and calls 911.
Listen to the actual phone call: HERE.
---
3. The Six-Murder & Suicide.
In 2001 Don Spirit pleaded guilty to possession of a firearm as a convicted felon, due to his previous conviction: fatally shooting his 8-year-old son on a hunting trip. He was sentenced to three years in prison.
Now, a decade later in 2014, Don will kill again. Only this time he will murder his entire family—and then himself. Don shot and killed all six of his grandkids, Kaleb Kuhlmann, 11; Kylie Kuhlmann, 9; Johnathon Kuhlmann, 8; Destiny Stewart, 5; Brandon Stewart, 4; and Alanna Stewart, who was only months old, along with his 28-year-old daughter, Sarah. When a deputy arrived at the home, 51-year-old Don Spirit committed suicide.
Listen to the actual phone call: HERE.
---
4. The Slender Man Stabbing.
Saturday, May 31, 2014, after two 12-year-old girls lured another classmate into the woods, they stabbed her 19 times, allegedly in order for them to impress the Slender Man, a fictional character. The victim, after being stabbed, made her way to the road. Luckily, a man riding his bike came across her and called 911. The young girl made it, thanks to him.
Listen to the actual phone call: HERE.
---
5. A Singer's Tragic End.
On March 31, 1995 Tejano singer Selena Quintanilla-Perez was shot and killed by Yolanda Saldivar, her fan club president. After finding out Yolanda had been embezzling money from Selena, she was fired. Filled with rage, Yolanda lured Selena to the Days Inn motel in Corpus Christi and shot Selena. The following 911 call is sad as the young 23-year-old singer lays in the lobby bleeding to death.
Listen to the actual phone call: HERE.
---
6. A Terrified Woman.
You've heard the story already, or you've seen Ryan Murphy's FX TV series, The People Vs O.J. Simpson. Nicole Brown Simpson along with her friend Ron Goldman, were both brutally murdered on June 12, 1994. O.J. Simpson was tried for both murders and was found innocent. Simpson had a long history of spousal abuse and was accused of assaulting Nicole. In this 911 call Nicole reports that O.J. Simpson is trespassing and threatening her. She also states that he physically broke down her back door; you can tell from her voice that she is terrified of O.J. What happens next will shock you.
Listen to the actual phone call: HERE.
---
7. A Jealous Rage Murder.
In this cold, heartless 911 call, Checkingson Sinclair tells the 911 operator that he murdered his wife, 24-year-old Latwassa Argrett who was seven weeks pregnant. On the call, Checkingson says that he shot her because she was coming after him with a knife but later told the police he killed her out of jealous rage.
Listen to the actual phone call: HERE.
---
8. A Boy With No Recollection.
14-year-old Florida teen Alex Crain doesn't know what's going on in this 911 call. He's in panic and can't seem to put into words what just happen. He says in the call that one minute he was sleeping and the next he had a gun in his hand and his parents were on ground. Hear this as Alex tries to understand what just happened.
Listen to the actual phone call: HERE.