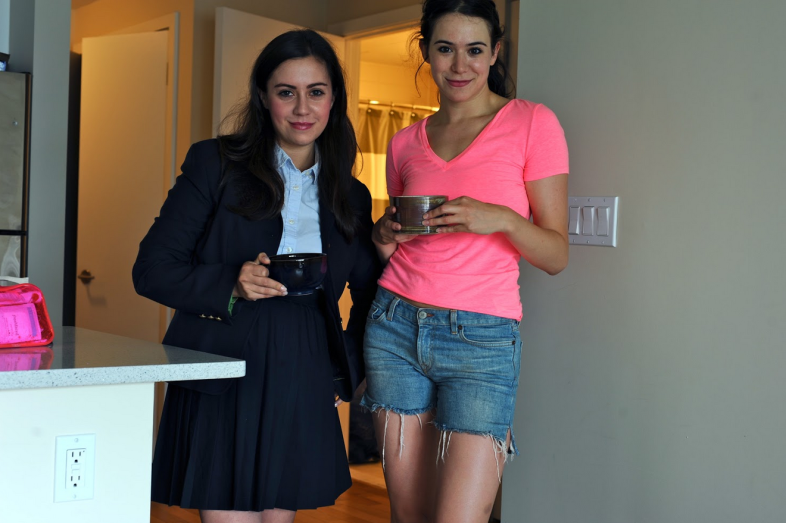 Molly and I knew each other when we were two. Neither one of us remembers the other though our parents have assured us we were the best of friends. Cut to twenty-four years later and we both work in media (publishing, journalism) and live half a mile away from each other in Brooklyn.
After a blind email introduction from our mothers, who have both recently and randomly relocated to the same small town in California, we agreed to meet for dinner. We got pizza on a weeknight at a local place, something neutral, nothing fancy, convenient to the train and inexpensive as the setting for any blind date should be. We talked about what we do, who we're dating, what we like about New York, what we miss about LA (where we're from), but mostly we talked about Gilmore Girls.
I had recently purchased the boxed set of all seven seasons on DVD and was about to start watching the series from the beginning. We talked about how the show shaped our lives. How it made us want to read books and be smarter than boys. How it made us exclusively fall in love with writers, and with boys who resembled Jess, but how we'll always have a soft spot for tall, skinny, dishy boys like Dean. How the show and its characters shaped our own expectations of the women we wanted to be.
We talked about how bad it made our mothers feel when we watched the show with them. Our mothers, who fell almost perfectly in the middle of the Emily/Lorelai Gilmore continuum, were never quite what we wanted them to be; an impossible, fictional standard to set. Everyone wants to be a Lorelai. Both of them.
Then the news broke. The complete series was coming to Netflix and a whole corner of the internet that was previously silent woke up. After too many caught references and plenty of nostalgia for that tiny Connecticut town (and, okay, some wine) we decided we needed to find Stars Hollow for ourselves.
As it turns out, many have tried. If you've read this far, surely you too have tried and failed to find it on a map. Stars Hollow, as you will have discovered, is not a real place, but rather a composite of south-western Connecticut towns and places visited by the show's creator Amy Sherman-Palladino.
Users of Tripadvisor have documented their own attempts at the "Gilmore Girls Experience." And Buzzfeed did a twee Flat Stanley photo essay of various scenes vaguely reminiscent of Stars Hollow. None alone felt quite complete so we set out to create our own Stars Hollow. Here's how we did it.
Step one: Pick a date and reserve a rental car
It was going to take all day so we needed a summer Friday to skip work for our adventure. I finally got to use that Enterprise Car Share I signed up for earlier this year.
Step two: Casting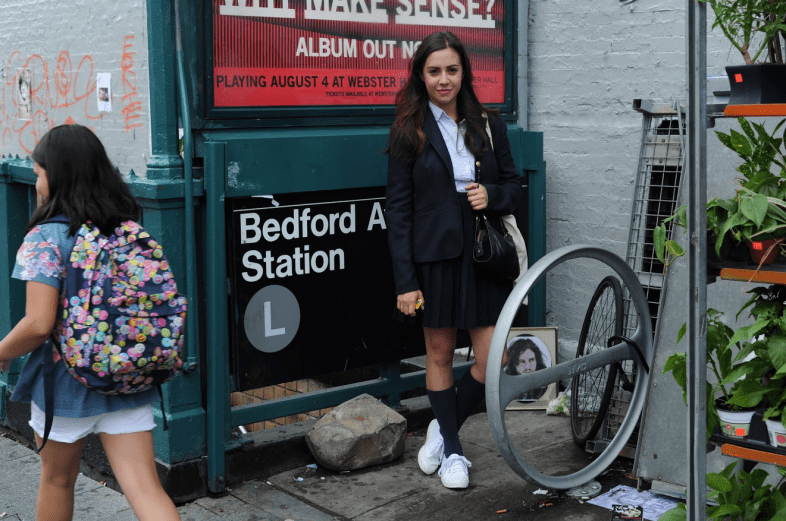 Okay, bear with us. We decided that in order to take great pictures, we had to look the part. For you. Choosing roles was a brunette battle of bangs and blazers. Molly got Rory because she had a Chilton-esque blazer (a leftover from her own school uniform) and skirt, and I got Lorelai because I just so happen to have the cowboy boots and the Daisy Dukes Lorelai sports in the second episode.
Step three: Mapping the Route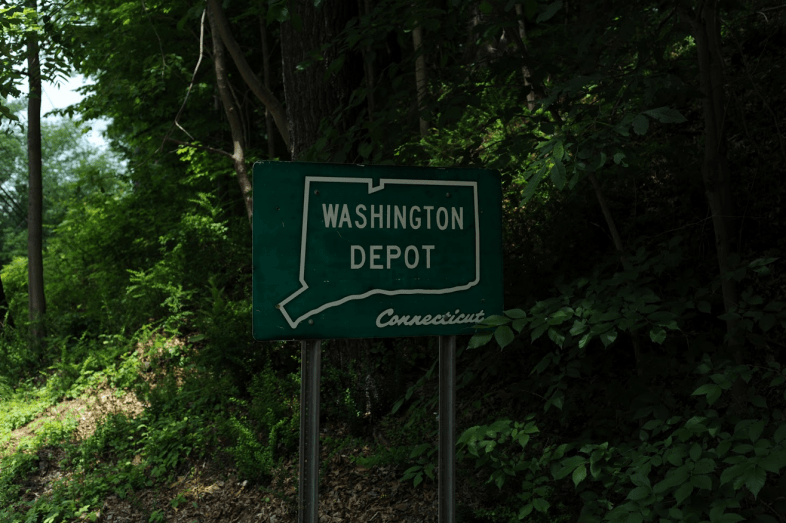 We knew there had to be a gazebo, and we had read about a charming inn that Amy Sherman-Palladino had stayed at, and gained a surge of inspiration from for the nascent mother-daughter pilot she'd sold to the WB, while vacationing in Connecticut with her husband Dan. We also needed a Luke's for coffee and a bookstore for character assimilation.
Step four: Stay up all night binge watching season one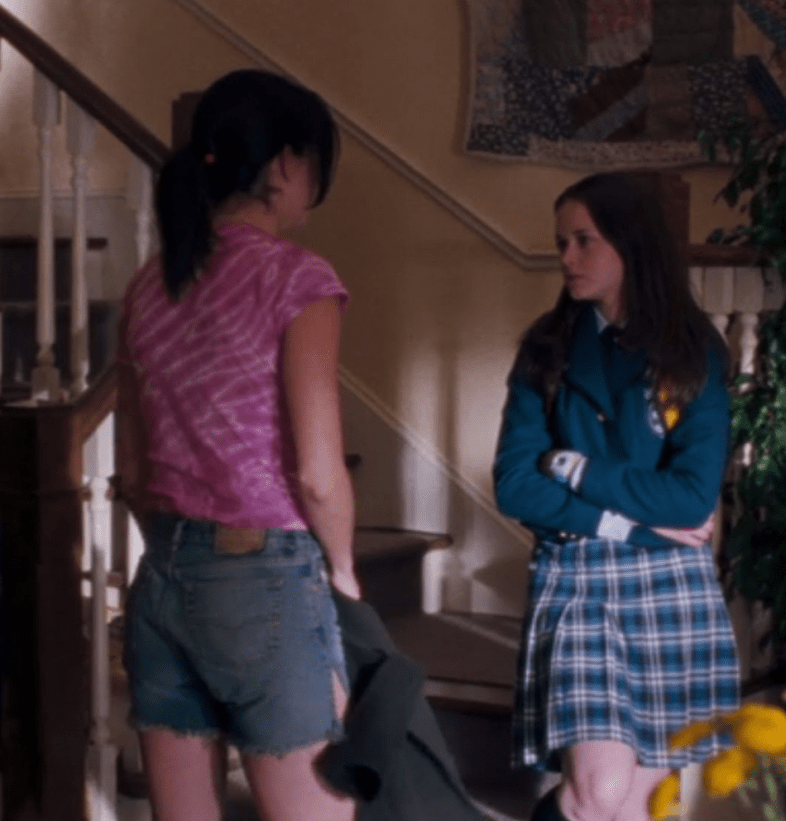 For maximum inspiration we needed to be as rushed and frazzled as the Lorelai's were on their first day of school. Luckily, I had to run into my office at the last minute to give a quick morning presentation, my Daisy Dukes temporarily concealed within a flowy skirt. ("Laundry day.")
Step five: Caffeinate
It took about an hour to get to our "Luke's," aka Marty's in Washington, Depot. Conveniently located next to the Hickory Stick bookshop, where you could imagine a young Rory discovering Joan Didion.
Step six: The Inn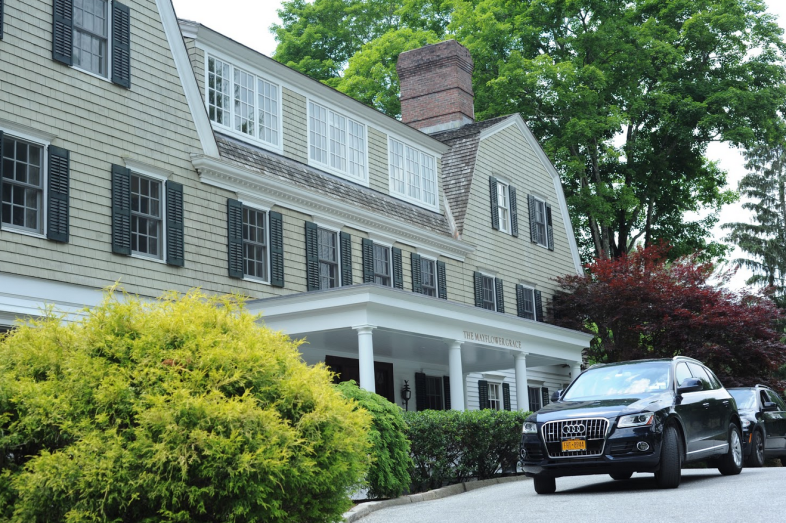 The Mayflower Grace in Washington Depot, CT (previously the Mayflower Inn) was, much to our delight and relief, a deadringer for the Independence Inn, where Lorelai raised Rory and for which she serves as general manager for the first four seasons.
Step seven: The gazebo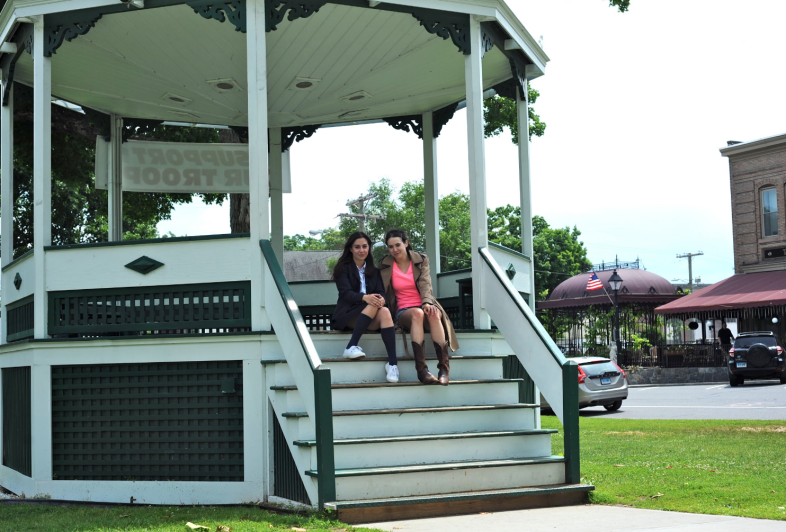 Even though Washington Depot had the inn, the coffeeshop and the bookstore, the feel of the town wasn't quite there. Stars Hollow itself is almost a character in the show, anchored by the central square with its picturesque gazebo. Our research lead us to a few adjacent towns including New Milford, a TK drive from Washington Depot. As we parked the car in front of a ceramics studio we saw it…the gazebo. It was white and tall, in the middle of a grassy town square. Just like in Stars Hollow. We had found what we were looking for.
Step eight: Yale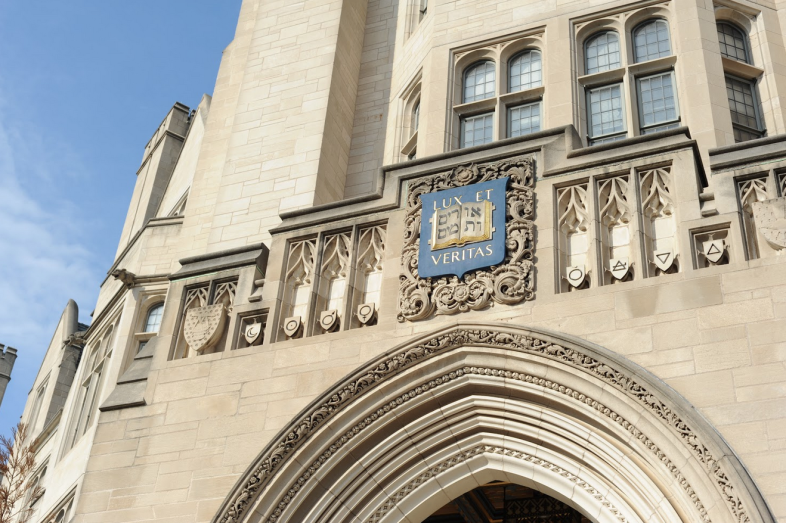 New Haven was pizza and a photo on the steps of an imposing grey stone building. We were too tired to figure out if it was a church or a library, but it fit the bill. Exhausted and triumphant, we were able to admit we weren't eighteen anymore and drove back to Brooklyn with Carole King blaring from our rental car's speakers.
Curious? Email us at gilmoregirlstours@gmail.com