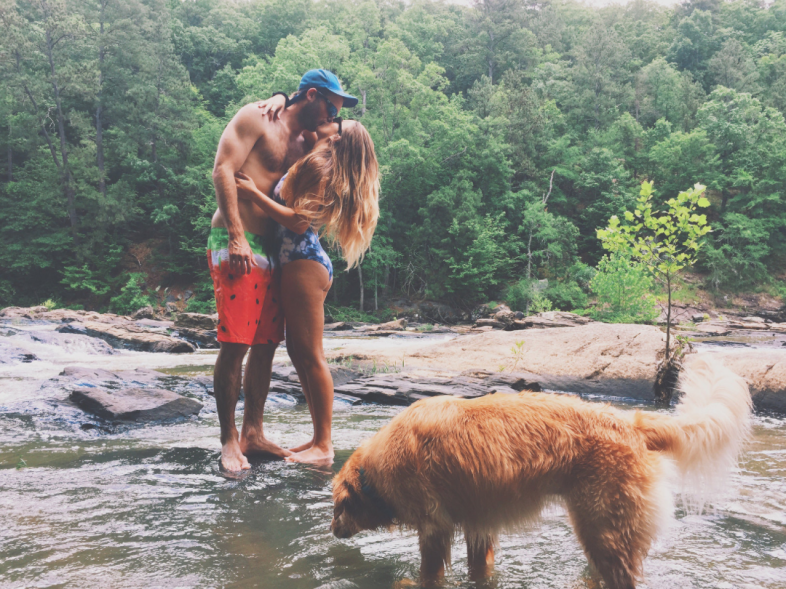 These aren't over the top if you're not comfortable with hardcore sexting, they're just the right amount of suggestive. Add winking emojis liberally.
1. Is it wrong if I get turned on sometimes just seeing your name pop up on my phone?
2. You should see how bad my tan lines are right now.
3. BRB thinking of you in the shower.
4. I have big plans for when I see you later.
5. What color briefs are you wearing today? I wanna see if we match.
6. You'll never believe what you did in my dream last night.
7. I don't care what we watch on Netflix tonight, I only have one thing on my mind.
8. I think I finally mastered a new position at yoga today, want to come check my form?
9. I just realized I forgot to wear panties today.
10. I was thinking about you last night.
11. I just saw the sexiest scene in a movie and now I'm all wound up.
12. Just realized my shower is definitely big enough for another person…
13. I've been too lazy to put clothes on all day.
14. My bed feels so empty with just me.
15. I miss having your body to touch.
16. I'm still in bed and I'm bored…
17. Apparently I forgot to wear panties today.
18. I can't sleep, wish you were here right now.
19. What are you wearing?
20. I just finished a really sexy book and now I need you to come over later.
21. I think I have an oral fixation today.
22. I can't wait for you to have your hands on me tonight.
23. I'm not usually the kind of girl who hopes the guy she's seeing sexts her, but here we are.
24. Are you horny? I'd love to take care of you.
25. My tongue misses you.
26. I could tell you what I want to do to you later, but I'm going to let you wonder instead.
27. Have I mentioned lately how sexy you are?
28. Just want you to know that for some reason everything turns me on today.
29. Ever since I started birth control I swear my boobs have gotten bigger.
30. If only you were touching me right now.
31. I don't feel like showering alone this morning.
32. You make me think such dirty thoughts.
33. I can't stop thinking about how incredible you made me feel the last time we hooked up.
34. I get so hot thinking about you.
35. I really love your body.
36. I don't want to put clothes on today.
37. I can't believe how turned on I get texting you.