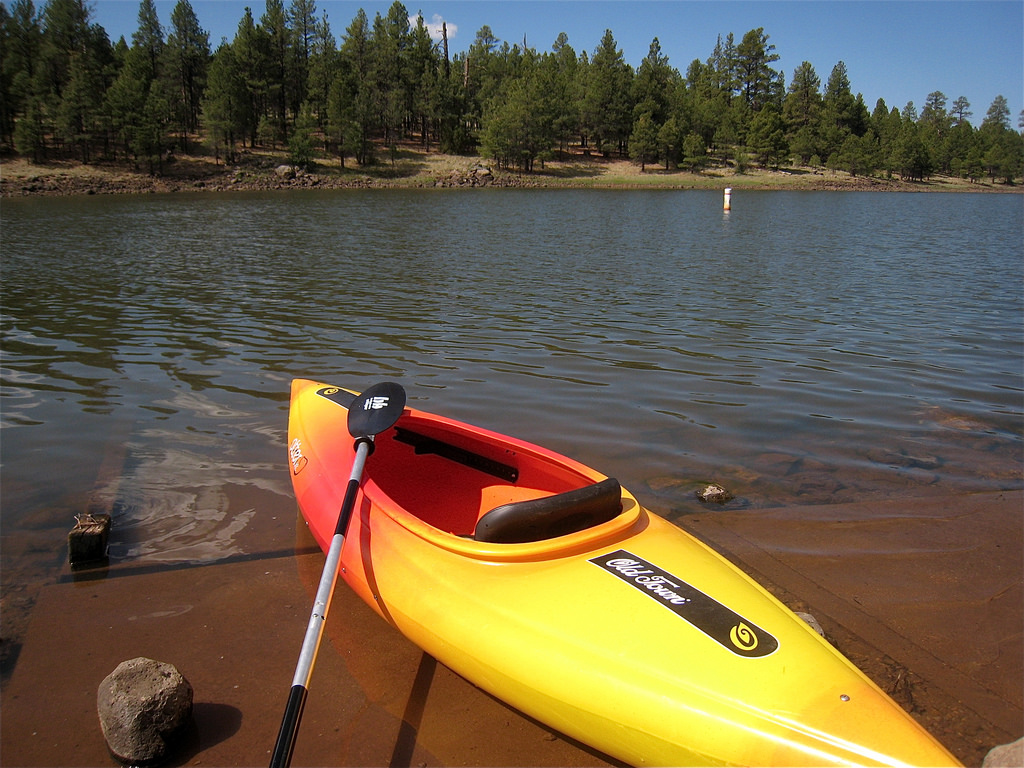 1. Prepare the water lilies.
While bringing a bouquet of flowers might be a bit too much to carry in your tiny raft, nothing screams romance more than a water lily. Bring one along so that you can set it in the water together, and watch it float out to sea. Trust me, this is love and beauty at it's finest.
2. Get yourself (and your phone) date-ready.
Make sure you're dressed in your best…and that your phone is too. Put a life-proof case on it. Got that? Good. Now prepare your best R&B playlist, and make sure it's filled with plenty of Ashanti and Ginuwine for ultimate paddle-to-us-part romance.
3. Bring a buoy and a nice bottle of red.
Who says you can't drink while having a casual kayaking session? Obviously you might not want to be doing this while river rafting down a waterfall into a geyser, but if you're on flat water – strap a bottle onto a buoy tightly, take a few swigs here and there in pirate'y fashion and aye aye matey- introduce her to red lips and a great expanse of blue.
4. BRING DRAMAMINE.
Plain and simple – if you're out with someone for too long and they're not used to the water, chances are they might get seasick. Always be prepared and maybe consider not going against the current as much as you normally would.
5. Leave the kayaking up to you.
Unless you're taking out a fellow athletic, leave the strokes up to you. Show off those chiseled pecks and maybe you'll get a peck yourself!
6. Get lost together.
There's nothing more romantic than heading out to location you've never been. Navigate your route freely, and take some adventurous turns and twists. (Just make sure to bring a GPS and map…in case you really do get turned around.)