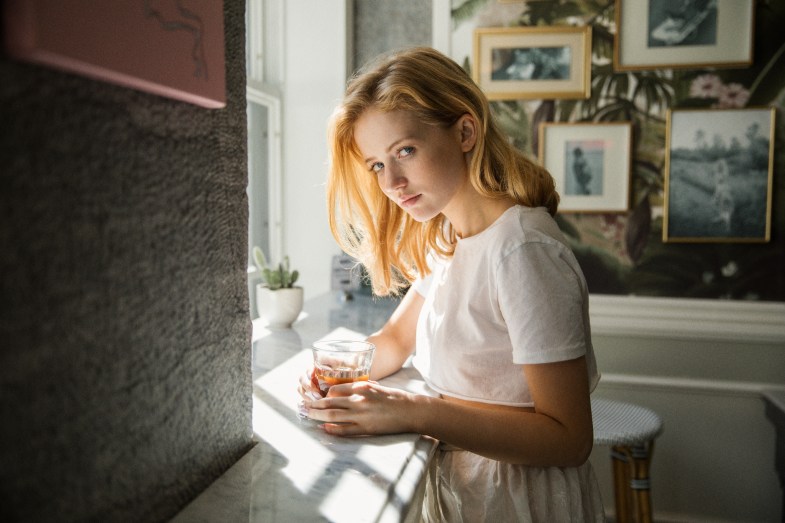 You and your love are both soft and haunted and some people will come into your life and take that softness for granted. This is just how the world is, my darling, diamonds exist but so do wolves and sometimes it is the diamonds that we need to watch out for because they are made of cold and wolves still have heartbeats and are just misunderstood. Navigating the world is a hard thing, especially for girls who are made of story flavoured madness and seeking happy endings here that are harder than finding a pearl in the deepest part of ocean.
I have known of too many girls who have both become and died in the embrace of men that should have loved them better but chose to let them go. Both Gods and men tend to treat dreamers and romantics with an equal part of disdain and neglect. I have ached for them, but watching sadness does things to a persons mind and heart.
My cousin was a small girl with dreams the size of a country and determination made of a bullet that penetrated every job she ever did. I never once saw her fail and then she fell in love. Even bullets can dissolve when put in enough heat. Watching her melt from a gun to a wound was enough to teach me that alone had a lovely sound to it.
Alone and lonely are two different things. Alone means nights with my books. Alone means quiet star gazing and drinking tea drinking on my roof. Alone means hours of self aware retrospection in a coffee shop whilst scribbling poetry. But most importantly alone means not wilting into the arms of a man who may not appreciate the stars and poetry. Lonely is carnal. Lonely is craven. Lonely is sad.
I thought I was safe in my alone. But love is a wicked predator, it found my hiding place even in a forest. To do so, it set my beautiful forest of alone on fire.
For a while, we were happy. For a while, love almost had me believe that I was wrong. Until the day you left, like a hurricane leaves the ocean. For good.
I crumbled. Picked myself up. And crumbled again. Eventually I lost track of how many times I had to get up. Eventually you began to fade into the graveyard of the still living people that have abandoned me in my head.
I am better now. The forest of my alone finally has grown back from the ashes. Bigger and better than before, my alone is beautiful. It is slowly filling the graves you left inside me with self love and healing. My alone is softer with my heart than your love has ever left it feeling.