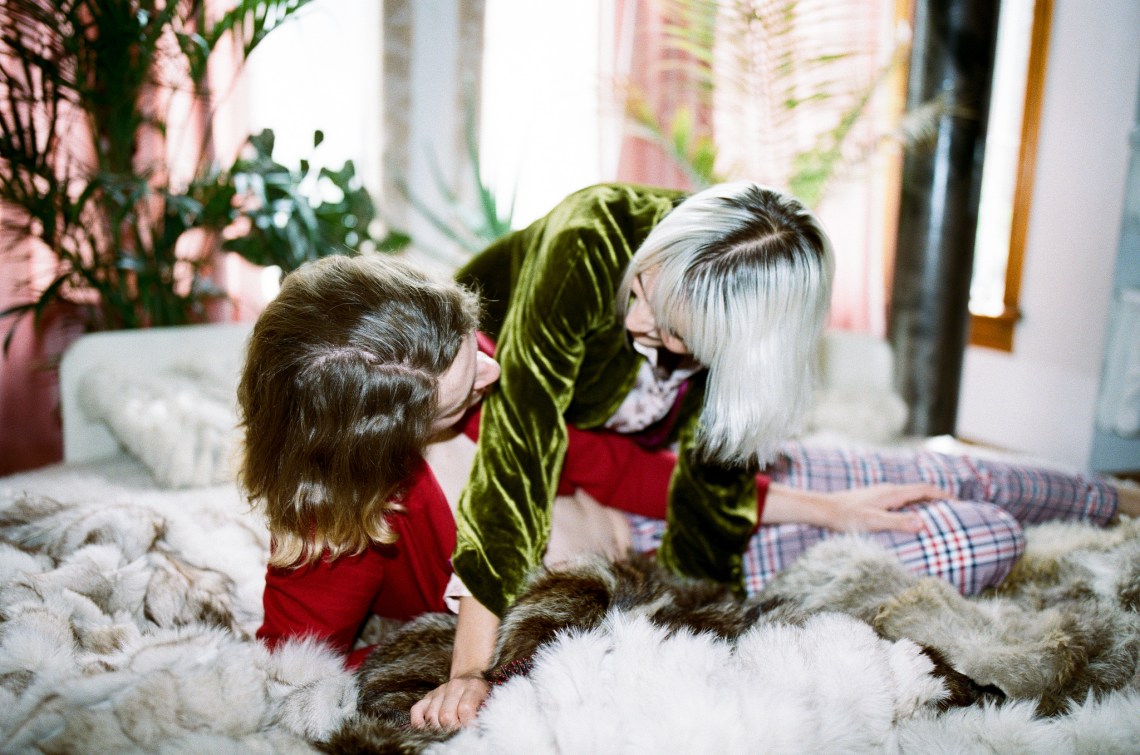 Aries
(March 21st to April 19th)
The remaining months of 2017 will make your love life a little more complicated. Stress that has been building up in your personal life will make communication with your loved ones really difficult. When you can't explain exactly what's wrong, just keep trying, because your loved ones won't be able to help you if you're not honest with them about whatever it is you're feeling.
Taurus
(April 20th to May 21st)
You're going to want to help everyone you love in the remaining months of 2017, and it's a good thing because your loved ones are going to need it. You'll take on the role of supporter in your love life, and rather than making you feel depleted and exhausted, giving all of this help and encouragement to everyone else is going to make you feel completely refreshed. The end of this year might feel like a downer because everyone needs your help, but helping the ones you love will make you feel good about yourself.
Gemini
(May 22nd to June 21st)
The remaining months of 2017 are going to make your love life feel kind of dull, but that's only because the past few months have been really exciting. Life can't ALWAYS be exciting. Appreciate the calm for these remaining months. Relax, and enjoy the simple things, especially when it comes to your love life.
Cancer
(June 22nd to July 22nd)
Love is in the air for you in the remaining months of 2017, and you should learn to make the most of it. Don't be afraid, or worry about the future, just enjoy the love that surrounds you in this moment. You're going to feel energized and enthusiastic, but as soon as you begin to doubt yourself, all that good energy will start to fade. Don't doubt yourself and don't doubt the love that you begin to feel.
Leo
(July 23rd to August 22nd)
Lately, you've felt a little unbalanced emotionally, and your love life has suffered because of that. In the remaining months of 2017 you begin to find your equilibrium once again, but only when you stop putting so much pressure on yourself to have it all figured out, all of the time. You don't need to follow a timeline or hit any benchmarks. You're allowed to have a messy love life, and hopefully in the remaining months of 2017, you begin to realize that.
Virgo
(August 23rd to September 22nd)
The remaining months of this year will feel extremely overwhelming. The start of Fall brought tons of new relationships into your life both platonically and romantically. Let these new relationships be unaffected by your past. You're tempted to think about the way things used to be, and the people who used to be there, but take a look at the people who stayed, and the new people you've let in, it's a good thing if they're different than what you're used to. Don't let the past damage the future that hasn't even happened yet.
Libra
(September 23rd to October 22nd)
Shit kind of felt like it hit the fan for you in the past couple of months, but the unfortunate series of events that took place were a great test for you and whoever you're currently sharing your life with. As things start to become easier with time, you'll feel closer to the people who helped you through the rough patch.
Scorpio
(October 23rd to November 22nd)
You've been feeling pretty lucky lately, it seems like everything is going well for you both in your love life and life in general. While your energy is at its peak, have fun exploring all of your options. Love for you will be about exploration these last few months, so allow yourself to venture around freely without guilt.
Sagittarius
(November 23rd to December 21st)
Life is going to start to feel a little out of your control, especially when it comes to love. When things you can't control happen, try not to let them throw your life completely off course. Heartbreak happens, mistakes happen, things might not always turn out the way you thought they would. Try to make the best of it, even if that seems impossible. Remember who you are, and remember how strong you know you can be.
Capricorn
(December 22nd to January 20th)
In the remaining months of this year you're probably going to feel a little discouraged when it comes to love. You're just tired of trying, and you feel like you shouldn't have to try this hard. Maybe you're right. Maybe you shouldn't have to try so hard to make love work for you. Maybe you should just continue living, and if love presents itself, don't shut the door.
Aquarius
(January 21st to February 18th)
It seems like lately other people have been trying to make decisions for you, and in the remaining months of this year, it's important not to let them, especially when it comes to love. Date who you want to date, and don't date who you don't want to date, it's that simple. You can't conduct your love life according to how others want you to conduct it. Focus on what you want.
Pisces
(February 19th to March 20th)
Recently you've felt a little lost when it comes to love, but these remaining months, you begin to find a sense of direction. Wandering a bit has given you time to discover what it is you're really looking for, and now that you know that, you feel more confident in finding it. Whatever it may be, now is the time to make it yours.