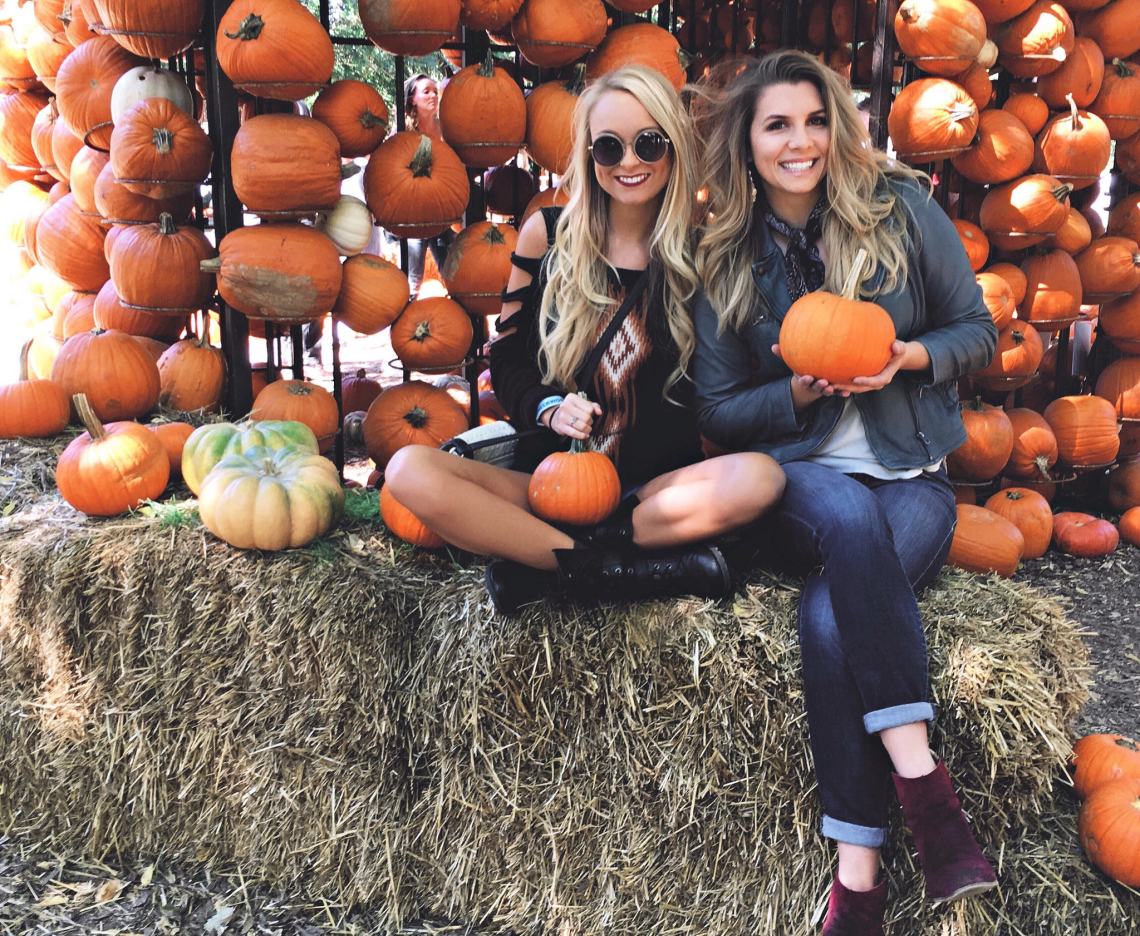 Cancer
(June 22nd to July 22nd)
Cancers like what's familiar, and the most basic things in life usually come back every year. Pumpkin spice, peppermint lattes, Shamrock Shakes, granted these things are all food related, but Cancers don't stop there. They enjoy basic activities as well, like apple picking in the fall, carving pumpkins for Halloween, dying eggs in the spring (even if they don't celebrate Easter). The Cancer doesn't mind being predictable, they don't mind being basic.
Taurus
(April 20th to May 21st)
The Taurus is both materialistic and practical, which means they're pretty basic. They like to look nice, and keep up to date on all the latest trends. The Taurus will google whether or not chokers are still in style, and they'll go shopping for anything if social media says it's trending. They don't want their iPhone 7 after the iPhone 8 comes out, and they always update their apps. Gotta have the latest snapchat filters, duh.
Libra
(September 23rd to October 22nd)
A Libra likes to be agreeable which puts them in the top 3 for the most basic of zodiac signs. They like to go with the crowd rather than disagree with them. If their significant other wants to go pumpkin picking, they're going to put on their comfy flannel and they'll be sure to get a cute insta out of it, preferably a couple selfie in front of a giant farm tractor or friendly-looking scarecrow.
Capricorn
(December 22nd to January 20th)
The Capricorn likes to keep it traditional, and sometimes traditions are basic. They LOVE decorating their own christmas stockings every year, and watching Hocus Pocus on the night of Halloween, traditions mean everything to them, and they live to keep them going.
Virgo
(August 23rd to September 22nd)
The Virgo loves their fresh pressed green juices with carrot, ginger, and kale. They believe in holistic approaches to healing, and are very health conscious. Their basic-ness revolves around cleanses and piYo.
Leo
(July 23rd to August 22nd)
The Leo lives for holidays and special events. They'll use anything as an excuse to host a party. They're the type to host a superbowl party stocked full of themed cocktails and appetizers without actually knowing who's playing. The most basic thing about them is their absurd spirit around seasons and holidays.
Gemini
(May 22nd to June 21st)
The Gemini likes to keep an open mind. The idea of going apple picking during the fall won't completely disgust them, but it doesn't thrill them either. The Gemini usually just goes along with whatever their friends want to do. They're social, friendly, and always up for a good time, so if basic activities will put a smile on their face, so be it.
Aries
(March 21st to April 19th)
Aries likes to set trends, not follow them. They don't really care if everyone's hyped about pumpkin spice season. They're the type to put cinnamon and almond milk in their coffee and say it's the "new pumpkin spice latte." They're not followers, they're leaders.
Aquarius
(January 21st to February 18th)
Aquarius is far too busy harvesting intellect to be doing basic things like drinking spiced apple cider at a pumpkin patch. They enjoy deep conversations, and don't usually flock towards individuals who surround themselves with basic things.
Scorpio
(October 23rd to November 22nd)
The Scorpio cringes at the thought of anything basic. The Scorpio is authentic, and what everyone else is doing really doesn't concern them. You won't find any photos of pumpkin picking on a Scorpio's instagram.
Sagittarius
(November 23rd to December 21st)
Sagittarius isn't basic because they're far too busy exploring the world to know what's basic and when. When it is pumpkin spice season here, they're in another hemisphere where pumpkins aren't even a thing. They decorate their home with souvenirs from their travels, and have stories to tell of all different cultures and places. Basic is the opposite of most Sags.
Pisces
(February 19th to March 20th)
The Pisces usually likes things that no one else has heard of. When it comes to music, movies, books, or art, they only like what's underground. Pisces don't go to Starbucks, they go to their local coffee shop where they can support their fellow local artists and performers.