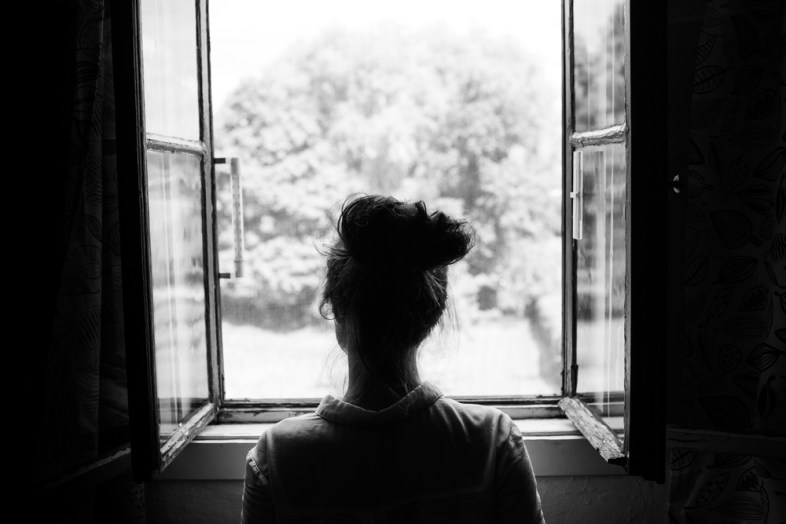 You've been single again for a minute and it's not panning out the way you'd hoped. Instead of "getting back out there", you're sitting at home half-watching The Hills on Hulu and wondering what your ex is up to.
There's this whole narrative out there about how you HAVE to move on from your ex because "all exes are exes for a reason" and similar shitty commentary that's typically reserved for overserved brunches. That's not true. In fact, a friend of mine told me this statistic on my podcast recently (that I have not verified but I don't feel I have to because he was a producer on the show Blind Date) and it's this: The type of couple that is most likely to stay together in a marriage is a couple that's dated, taken time away from each other and is ready to take a shot at rekindling things.
Makes total sense. You guys have given each other some breathing room, rethought some stuff, had some realizations. Maybe it's time to give it another go. Or maybe you're just not making an effort to move on and are romanticizing your old relationship in an attempt to stay stuck in the pass. Maybe you're clinically depressed and should talk to someone and consider getting medicated. I don't know. But here's a list of traits you should look for in a relationship worth a relook:
1. IT COULD HAVE GOTTEN A LOT CREEPIER/MEANER/WEIRDER
Considering your break up wasn't handled with complete maturity on your end, he actually dealt with the whole thing like a class act. There was that one fight where you both started taking shots at each other's friends, but you were drunk. He LOVES the people you meet at Narcotics Anonymous.
2. HAVING DISSIMILAR INTERESTS DOESN'T SEEM LIKE SUCH A BIG DEAL NOW
It's not as if his strange little habits and interests hurt you in any way. And it's not like he'd give you as much shit as you deserve for watching and rewatching every episode of every show on Bravo. If anything, it's probably a GOOD thing that you liked different things. What, are you supposed to go cross-country skiing in the park every weekend with someone just because you're dating? If he wants to spend one Saturday a month driving out of state to go to a cosplay convention, that's fine.
3. S/HE BROUGHT UP SOME PRETTY GOOD POINTS
You did always cause a scene when you went out. That wasn't your intention, but now that you look back on it, you DID weirdly show up drunk to the movie theater that night and you KNOW that even if he did check out that girl, you had no right to hit him. He WAS really good about getting to know your friends and family and he usually came and crashed at your place during the work week. He definitely was putting more effort in toward the end of the whole thing. You never even bothered to pay for the car repairs.
4. THE PHYSICAL STUFF WAS GREAT
You've been back out there and were shocked to remember that variety is not always the spice of life. In fact, variety is just a really good way to up your chances of getting HPV again, maybe the warts kind this time. Five minutes back in the sexual jungle, you'll wish you had the predictability and security of the way his balls smelled on weekends back in your life.
5. YOU MISS THE PEOPLE THAT CAME WITH THE RELATIONSHIP
This can also totally be the WRONG reason to get back with your ex, but hey! If you're already leaning toward that and it just so happens that her friends are the funniest and her dad's fucking awesome, then YEAH, make that "let's get coffee" phone call ASAP.
6. ALL THEIR SHIT'S TOGETHER
Car, bills paid on time, health insurance. Apartment or house. They don't forget birthdays and holidays. Decent/great relationship with their family, at least two good, close friends, manners. These are not small things.
7. YOU GUYS LOL WHEN YOU'RE TOGETHER
You can figure out anything with anyone you can laugh with.

For more raw, powerful writing follow Heart Catalog here.