In the 365 days of 2015, a lot happened in and outside the U.S. While it is important to note that too many of the major headlines in 2015 were bad news — shootings, acts of terrorism, and the like — this list doesn't include any of the truly awful attacks on human beings this year. The attack in San Bernadino was the
355th mass shooting this year, and while that needs to stay in the forefront of our minds, there is no entry for it on the list below. Instead, below are 15 important milestones of 2015 that prove we always move forward — for better or worse. The world around us is advancing, and 2015 was one for the books.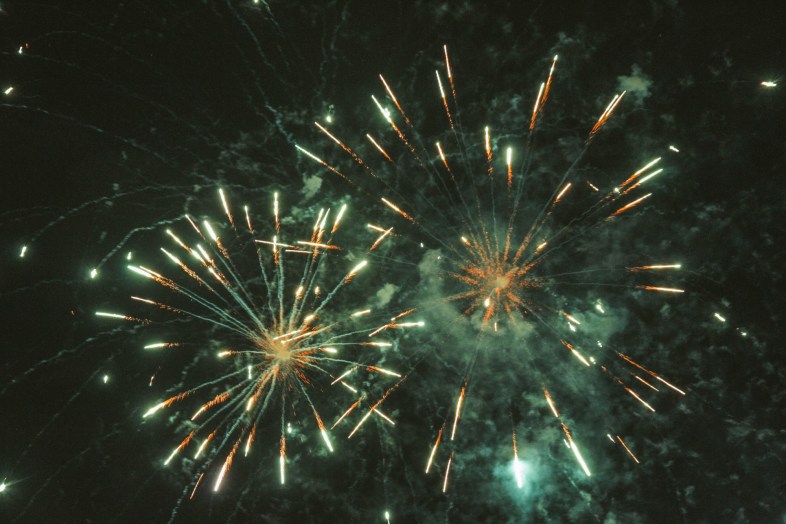 1. The price of crude oil plummeted to the lowest it has been in almost a decade. The price of a gallon of gas went under $2 this year. According to NPR, the average American saved $700 on gas in 2015.
2. Facebook set an engagement record. This year, one billion people logged on to Facebook in a single day. As Mark Zuckerberg happily pointed out, this means that one in seven people on Earth were on Facebook in the course of a day.
3. Gay marriage was legalized across the United States. The Supreme Court ruled (in a five-to-four vote) that the constitution allows "equal dignity" for gay couples. On the ruling, President Obama said: "We can say, in no uncertain terms, that we have made our union a little more perfect."
4. Myanmar held its first free election since 1990. CNBC said it was their "biggest stride yet in a journey to democracy from dictatorship."
5. Star Wars "The Force Awakens" brought in $1 billion in 12 days, which is an industry record. It's now the highest-grossing Star Wars movie in the franchise. It was also the first Star Wars that was released as a Disney film.
6. Paul Ryan (best known for being Mitt Romney's running mate) became the Speaker of the House this year. Currently, both the Democrats and the Republicans are equally annoyed at him.
7. Saudi Arabia elected women into office for the very first time. Five women won seats on local municipal councils. These five women were among the 7,000 candidates competing for 2,100 government seats across the country. Of the 7,000 candidates, 979 of them were women.
8. New leadership took over in Canada. Justin Trudeau, the 44-year-old leader of the liberal party, won the election, ousting the conservative party from power. Trudeau is the second-youngest prime minister Canada has ever had.
9. Match Group — the company which now owns Match.com, OKCupid and Tinder — filed to go public this year. In 2016, you might be able to buy stock in your love life.
10. Cuba and the U.S. restored diplomatic relations. After a 54-year cold war between the two countries, they reopened embassies in each other's countries. The U.S. and Cuba are still divided on many fronts, but their relationship has not been this good in over 50 years.
11. Tesla announced its plan to change how the world uses energy. They are making the "powerwall home battery" which will allow consumers to store solar energy in their homes. At some point, you won't need to be part of electric car movement to be using renewable energy in your daily life.
12. Tom Brady set the record for most Super Bowl wins by a quarterback. (The only other quarterback who also has four Super Bowl wins is Joe Montana.)
13. News broke that Hillary Clinton sent official emails using her personal email while serving as secretary of state, which meant sharing potentially classified information via an insecure private server. Despite this, she is still the front-runner for the Democratic party. The primaries are in February.
14. Space X launched the first reusable rocket into orbit and recovered it. The success of this technology means that the cost of spaceflight could drop significantly (by a factor of 100, according to Space.com) because the cost of launching a spaceship will be lower than it's ever been. Elon Musk's dream of establishing permanent human presence on Mars is potentially one step closer because of this rocket's success.
15. Taylor swift pulled her music from Spotify. And then the Beatles went live on Spotify on December 24.