Let's take a minute to talk eyebrows: As a makeup artist, nothing makes me happier than to see someone's eyebrows on point. Sadly not everyone understands the importance of their brows. Eyebrows help shape, define and give your face character. I think almost everyone has experienced a bad eyebrow wax or thread. Either the shape of your eyebrows is waaay off or they took too much off and you feel like you look like a totally different person.
Here's where filling in your eyebrows comes handy. Keep in mind that your eyebrows are sisters not twins; one may need a little more TLC than the other. You should never fill them in one solid color, this is what we would call a "Sharpie brow"–where it looks like you took a chisel tip Sharpie and drew on your the face…. yikes. Start off light and gradually darken all the way to the tail ends of your brows.
There are many products out there to fill and lengthen your eyebrows with. My absolute favorite is the Anastasia Beverly Hill brow collection because they offer a variety of products and colors that match almost every brow color. You have the choice between a pencil, powder, and pomade. For first timers, a pencil or powder is recommended because you have more leeway when it comes to adding or taking away product. If you make your eyebrows too dark, use a disposable mascara wand or most pencils come with a spool at the end and gently rub (left and right motion) the makeup out. If you brush too hard to get the product out you run the risk of pulling out some hairs. For the more experienced fillers, pomade is a great way to fill in your brows–it creates crisp, precise lines and eliminates the need for a brow gel.
(See graph below as reference.)
1. Evaluate your brow bone, don't think about your actual eyebrow.
2. Choose a color that matches your natural hair color and brush brow hair so that it's unified, making it easier to fill in.
3. Your eyebrow should come in a little further than the inner corner of your eye–toward your nose (A).
4. The peak of your brow should fall near the outer side of your pupil (B).
5. Lastly, the end of your brow should come to a point on the outer corner of your eye at a slight angle (C).
6. Add brow gel to help set the product and to keep hair from moving out of place.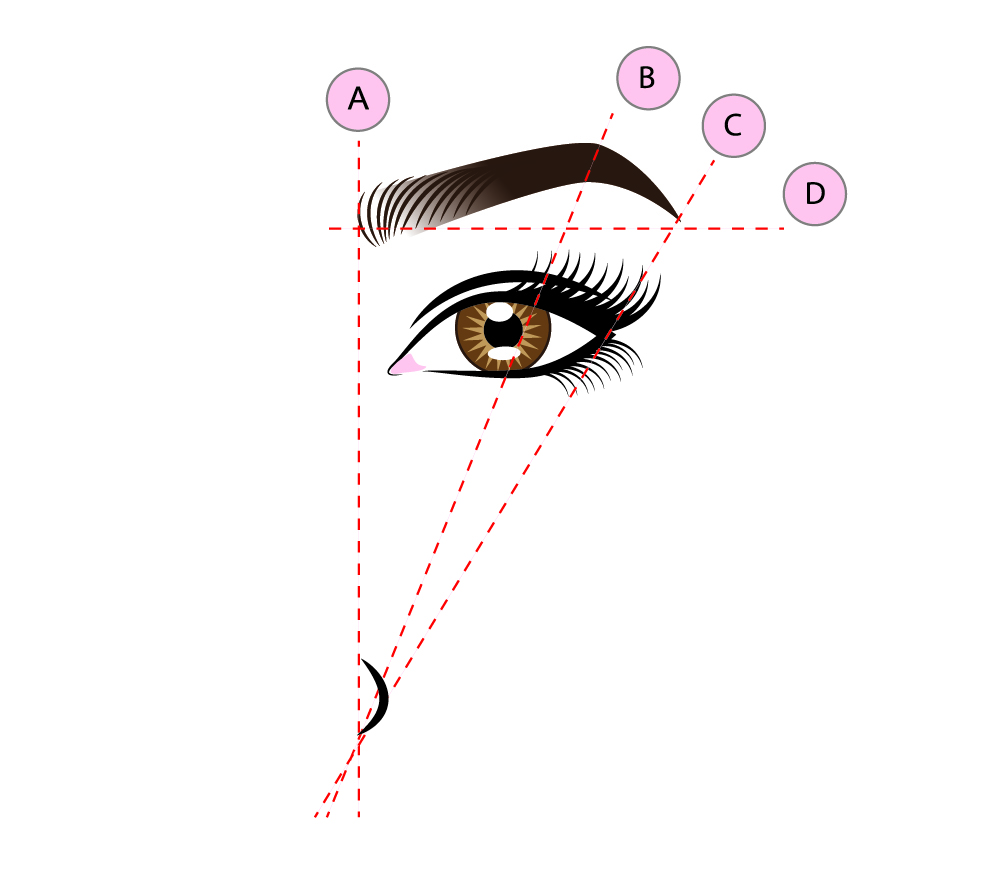 Products:
Brand: MAKE UP FOREVER
Name: Brow Seal
Brand: Anastasia Beverly Hills
Name: DipBrow Pomade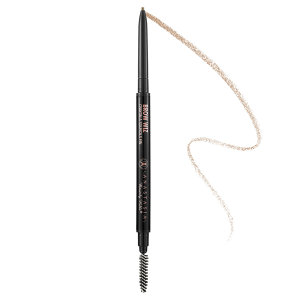 Brand: Anastasia Beverly Hills
Name: Brow Wiz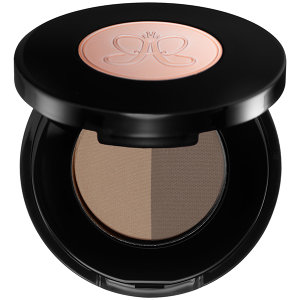 Brand: Anastasia Beverly Hills
Name: Brow Powder Duo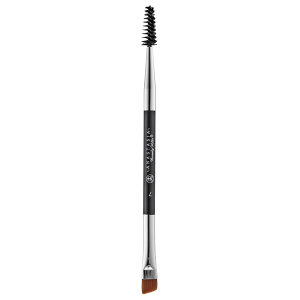 Brand: Anastasia Beverly Hills
Name: Mini Dual Angled/ Spooley (This is a great brush to use with the pomade and the brow powder.)
Sephora Price: $18