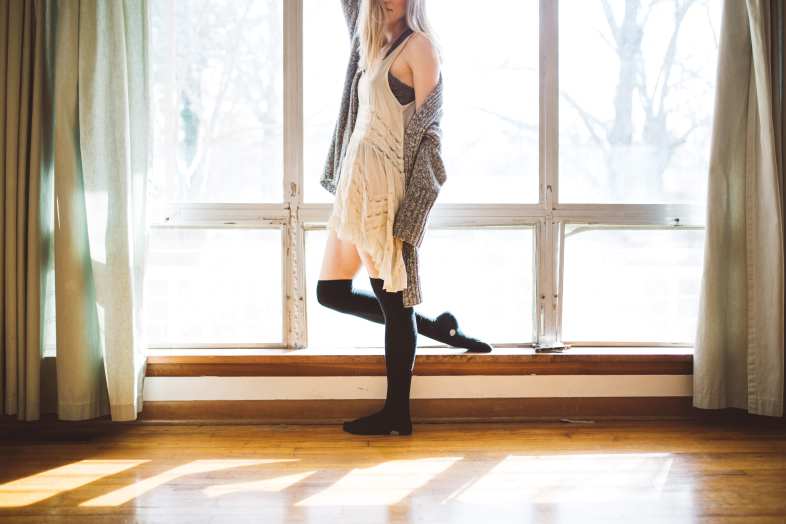 1.
People who make you question yourself, your self-worth, and who you are as a human being.
2.
The fear of dying alone, never finding love, or not being enough for someone.
3.
Any sense that you "deserve" to have something that you aren't willing to work for.
4.
The people who didn't love you back, and especially the ones who never will.
5.
An unwillingness to work to get better at something since you're not in college and a grade doesn't depend on it.
6.
The idea that asking for help makes you weak.
7.
Considering yourself "not like other girls" and therefore, writing off girls as friends.
8.
Considering yourself "not like most guys" and therefore, writing off guys as friends.
9.
Writing off ANYONE as a potential friend before you've actually taken the time to get to know them.
10.
Any anxiety of things that are new to you just because they aren't like what you've always known.
11.
Prejudices that have been established because of the unknown.
12.
Habits that are bad enough that they make you think about breaking them in the first place.
13.
Being uncomfortable with sex and talking about it so much that it affects your ability to have a good time when you're having it.
14.
The idea that there's only one person out there for you.
15.
Places, people, and situations that you've ultimately outgrown.
16.
The glorification of being a complete disaster, when you could be getting your life to a place you're proud of.
17.
Any labels that are on you that you don't 100% identify with.
18.
The thought that life is going to be fair, and even more, that you deserve it to be.
19.
Putting so much pressure on yourself that you're constantly stressed and tense.
20.
Never letting yourself take a break, or stop, or breathe.
21.
Putting pressure on yourself to look a certain way, instead of loving the body that you have.
22.
The idea that one person "should make the first move" when you could go after what you want if you just sucked it up.
23.
Your fear of failing, because you're going to and you're going to be okay even after you do.
24.
Your need to be "perfect." Because you aren't and you're never going to be.
The idea that there's one "right way" to be a 20-something.