Looking for a country name for your precious baby boy or girl? These redneck names embody true country living and are perfect for parents searching for country baby names. Your southern sweetheart will love growing up with a name that connects them with their roots. Think of Willie Nelson, Darius Rucker, and many other famous country singers that embraced the full-blooded country name. Browse the list of names below that may sound a little 'redneck' but represent the south and country lifestyle better than ever.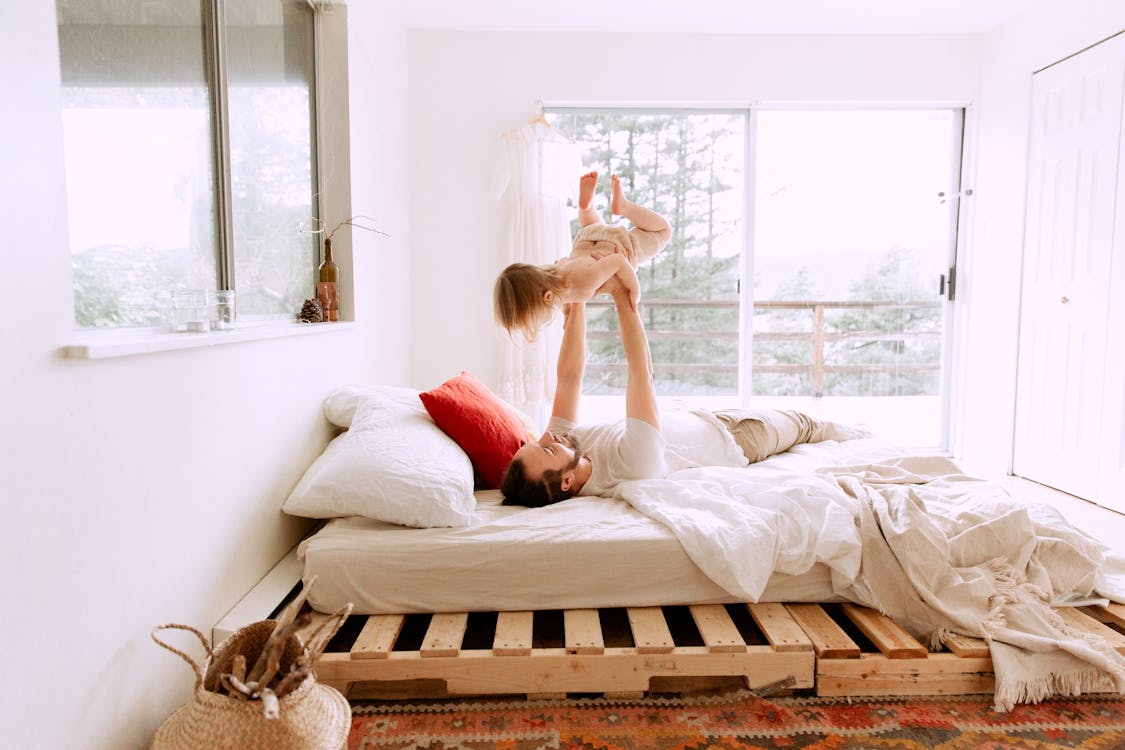 Redneck Names for a Baby Boy or Girl
Whether these redneck baby names are used as a first name, middle name, or nickname, they're cute as ever. Link your baby boy or girl with their strong southern roots by naming them a country name they can be proud of. Explore the list of boy names and girl names below to find the perfect baby name fit for your family.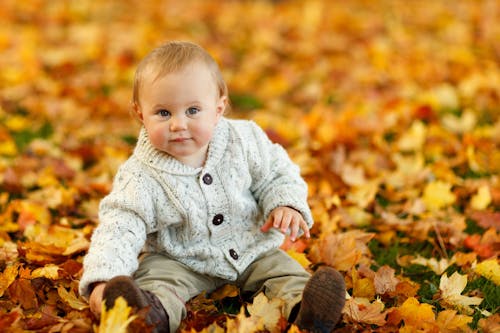 Country Baby Names for Boys
Ace
For a boy that's 'number one' in your heart.
Austin
In addition to this name attributing the Texas city of Austin, as a surname 'Austin' means "venerable".
Beau
This name is packed full of southern charm, not to mention, it means "handsome" in French.
Bocephus
Commonly known as the nickname for American country singer, Hank Williams Jr., Bocephus is the perfect southern name for your boy.
Brody
Perfect for any strong country boy, this name means "ditch".
Buck
Often this term is used in hunting when referring to a male deer which is why it's the perfect name for a strong baby boy.
Chevy
This name is commonly used as a nickname for Chevrolet trucks. If you're a lover of trucks and the country lifestyle, then this name is perfect for your boy.
Floyd
A perfect southern name that technically means "gray-haired".
Grady
Technically, this name is Irish and means "noble". However, the famous American country guitarist, Grady Martin, helped to boost its popularity amongst Southerners.
Harrison
This name is perfect for a country boy in the making.
Harley
Commonly connected to Harley Davidson motorcycles, this name has a badass ring to it. Not to mention, it technically stands for "hare cleaning", so it's perfect for any family that loves hunting.
Jackson
Linked to the popular southern city of Jackson, Mississippi, this name was good enough to inspire a song by Johnny Cash so it's certainly good enough for your southern baby boy.
Jeb
A common southern name, Jeb technically stems from the Bible and stands for "beloved friend"; perfect for any loyal country boy.
Jed
A short and snappy name for a country boy that will be independent and southern to the core.
Macon
Connected to the town in Southern Macon, Georgia, this country name is perfect for your new baby boy.
Merle
Another name perfect for families that love the countryside and nature is Merle as it means "black bird".
Montana
This name has soared in popularity throughout recent years and it's perfect for families that love nature as it stands for "mountainous".
Quaid
This name is commonly tied to the famous actor, Dennis Quaid, that played the strong redneck, Jerry Lee Lewis, in Great Balls of Fire. 
Rodney
A southern name that's been linked to many famous celebrities over the years such as Rodney Atkins.
Roscoe
Commonly linked to the southern character of Sheriff Coltrane on The Dukes of Hazzard, this country name is great for any baby boy.
Rufus
A popular name that technically means "red-haired" but rings true to country roots like a southern bell.
Virgil
Perfect for a family that loves fishing, this name means "rod" or "staff bearer".
Wade
A great southern name for families that love adventure as this name means "one who crosses the river".
Wesley
A name that shortens into the iconic southern nickname, Wes, Wesley means "western meadow" and is perfect for any family with country roots.
Wilbur
Linked to one of the Wright Brothers, Wilbur is a great southern name that can also be shortened to the classic country name "Willie".
Woody
Short for Woodrow, this name stands for "row of houses made of wood" and is perfect for any boy that's going to grow up and work with his hands in the countryside.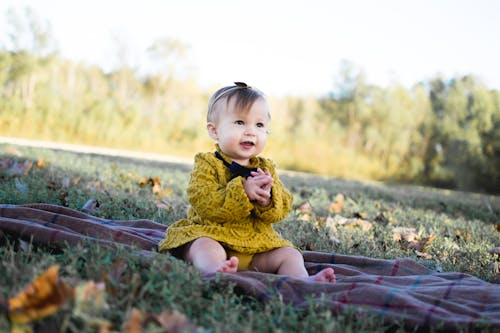 Southern Baby Names for Girls
Agnes
Meaning "pure" or "holy", this name is perfect for the little country blessing that's about to enter your life.
Amanda
A popular name in the south, this name means "much loved".
Ashley
A common name that's perfect for any baby girl living in the countryside as it stands for "dweller near the ash tree meadow".
Bambi
This precious name can be linked to the Disney film, but its southern roots ring true. Technically in Italian, this name means "baby girl".
Becky
Shortened from Rebecca, this country name is perfect for any strong, independent baby girl as it means "servant of God".
Betty
Shortened from Elizabeth, this name is perfect for any country girl as it means "God is my oath".
Caroline
This name often triggers thoughts of the southern Carolina states or of the famous song "Sweet Caroline". Technically, it means "strong" and is perfect for any southern belle.
Crystal
This name is perfect for any strong-willed, southern beauty as it stands for "clear".
Daisy
This precious name is perfect for any southern darling as it will conjure up images of the beautiful daisy flower.
Darlene
A name that's country to the bone and is perfect for any little darlin' on the way.
Edna
This name is perfect for your baby girl as it stands for "delight" in Hebrew.
Francine
This sweet name can be shortened to Franny and is great for any country girl with a big spirit as it stands for "free".
Georgia
This strong, southern name is linked to the popular southern state of Georgia. Technically, it means "farmer" which is a great name for any country gal.
Gretchen
Commonly linked to famous American country musician, Gretchen Wilson, this name is a sweet way to connect your baby girl with her southern roots.
Iris
What better way to name your little girl than to name her after the state flower of Tennessee.
Jancie
This sweet name is the female equivalent of the name "Johnny", meaning "God has been gracious".
Jessie
Shortened from Jessica, this name is perfect for any southern beauty and it means "wealthy".
Jewel
Perfect for the precious diamond entering your life.
Lacey
A delicate name with a strong meaning. This is perfect for the sweet girl entering your life that is bound to have a fighting spirit as this name means "weapon".
Liberty
Strongly tied to America's roots, this southern name is perfect for any free-spirited baby girl.
May
A sweet name that conjures thoughts of warm, southern springtime.
Maisie
Meaning "pearl", this country name is the perfect touch for any southern lady.
Minnie
Made famous by American country comedian, Minnie Pearl, this name is a great way to tie your baby girl to her southern roots.
Savannah
Linked to the beautiful area of Savannah in Georgia, this is a sweet name for a southern belle.
Scarlett
Meaning "ruby red", this country name is for a little girl full of spunk and spirit.
Zinnia
This zesty name is tied to images of beautiful zinnia flowers that are full of life and color; perfect for your vibrant baby girl.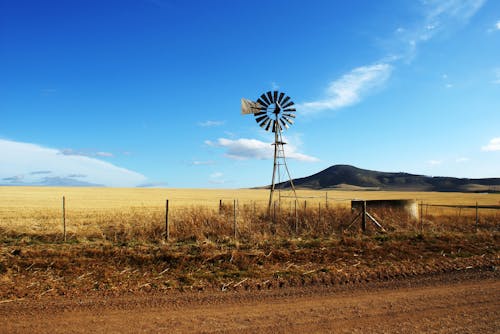 –