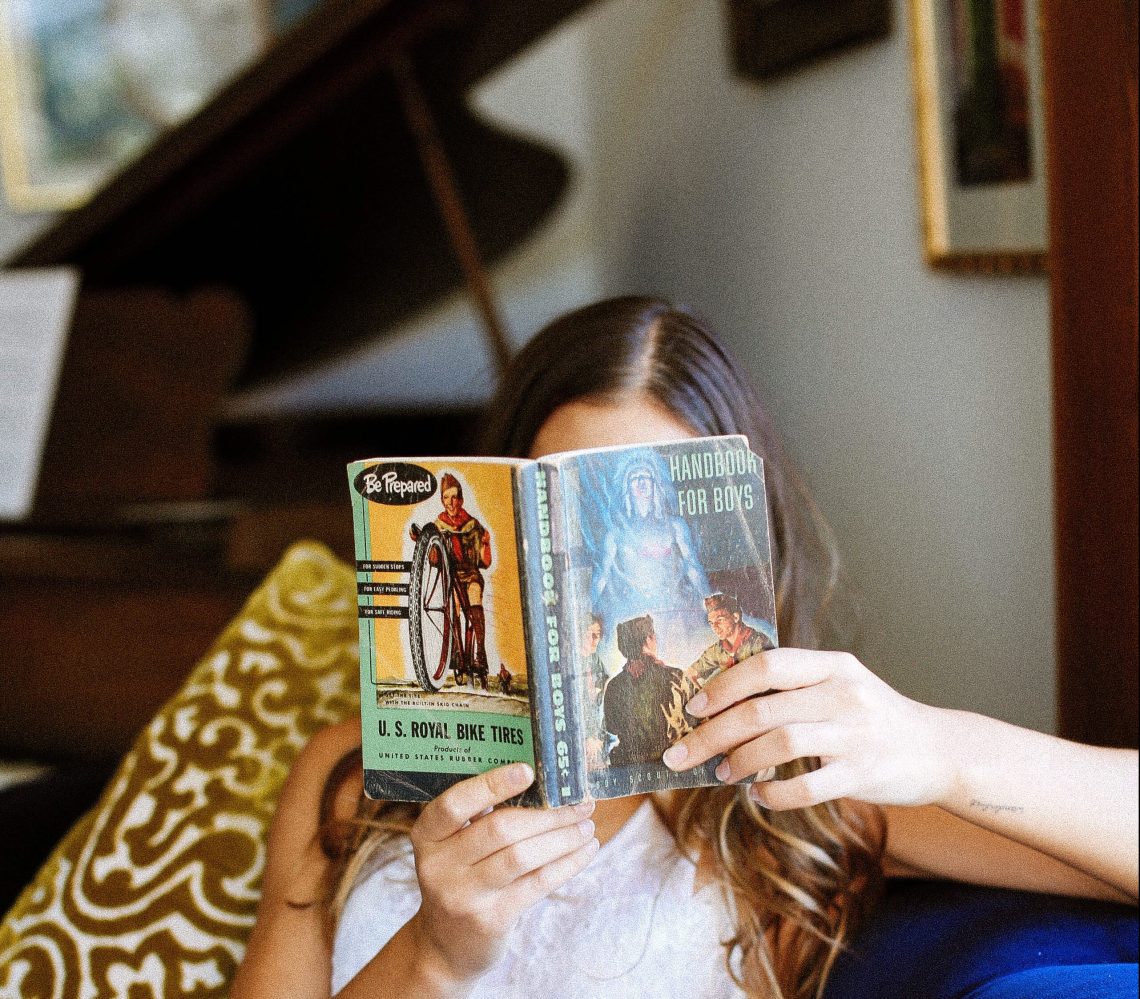 Aries: March 21st – April 19th
"In the house of Helios, god of the sun and mightiest of the Titans, a daughter is born. But Circe is a strange child–not powerful, like her father, nor viciously alluring like her mother. Turning to the world of mortals for companionship, she discovers that she does possess power–the power of witchcraft, which can transform rivals into monsters and menace the gods themselves.
Threatened, Zeus banishes her to a deserted island, where she hones her occult craft, tames wild beasts and crosses paths with many of the most famous figures in all of mythology, including the Minotaur, Daedalus and his doomed son Icarus, the murderous Medea, and, of course, wily Odysseus.
But there is danger, too, for a woman who stands alone, and Circe unwittingly draws the wrath of both men and gods, ultimately finding herself pitted against one of the most terrifying and vengeful of the Olympians. To protect what she loves most, Circe must summon all her strength and choose, once and for all, whether she belongs with the gods she is born from, or the mortals she has come to love."
Taurus: April 20th – May 20th
Do Androids Dream Of Electric Sheep by Philip K. Dick
"By 2021, the World War has killed millions, driving entire species into extinction and sending mankind off-planet. Those who remain covet any living creature, and for people who can't afford one, companies built incredibly realistic simulacra: horses, birds, cats, sheep. They've even built humans. Immigrants to Mars receive androids so sophisticated they are indistinguishable from true men or women. Fearful of the havoc these artificial humans can wreak, the government bans them from Earth. Driven into hiding, unauthorized androids live among human beings, undetected. Rick Deckard, an officially sanctioned bounty hunter, is commissioned to find rogue androids and 'retire' them. But when cornered, androids fight back—with lethal force."
Gemini: May 21st – June 20th
Sometimes I Lie by Alice Feeney
"Amber wakes up in a hospital. She can't move. She can't speak. She can't open her eyes. She can hear everyone around her, but they have no idea. Amber doesn't remember what happened, but she has a suspicion her husband had something to do with it. Alternating between her paralyzed present, the week before her accident, and a series of childhood diaries from twenty years ago, this brilliant psychological thriller asks: Is something really a lie if you believe it's the truth?" 
Cancer: June 21st – July 22nd
An American Marriage by Tayari Jones
"Newlyweds Celestial and Roy are the embodiment of both the American Dream and the New South. He is a young executive, and she is an artist on the brink of an exciting career. But as they settle into the routine of their life together, they are ripped apart by circumstances neither could have imagined. Roy is arrested and sentenced to twelve years for a crime Celestial knows he didn't commit. Though fiercely independent, Celestial finds herself bereft and unmoored, taking comfort in Andre, her childhood friend, and best man at their wedding. As Roy's time in prison passes, she is unable to hold on to the love that has been her center. After five years, Roy's conviction is suddenly overturned, and he returns to Atlanta ready to resume their life together."
Leo: July 23rd – August 22nd
"In 1986, Eddie and his friends are just kids on the verge of adolescence. They spend their days biking around their sleepy English village and looking for any taste of excitement they can get. The chalk men are their secret code: little chalk stick figures they leave for one another as messages only they can understand. But then a mysterious chalk man leads them right to a dismembered body, and nothing is ever the same.
In 2016, Eddie is fully grown, and thinks he's put his past behind him. But then he gets a letter in the mail, containing a single chalk stick figure. When it turns out that his friends got the same message, they think it could be a prank . . . until one of them turns up dead.
That's when Eddie realizes that saving himself means finally figuring out what really happened all those years ago."
Virgo: August 23rd – September 22nd
The Woman In The Window by A.J. Finn
"Anna Fox lives alone—a recluse in her New York City home, unable to venture outside. She spends her day drinking wine (maybe too much), watching old movies, recalling happier times . . . and spying on her neighbors.
Then the Russells move into the house across the way: a father, a mother, their teenage son. The perfect family. But when Anna, gazing out her window one night, sees something she shouldn't, her world begins to crumble—and its shocking secrets are laid bare.
What is real? What is imagined? Who is in danger? Who is in control? In this diabolically gripping thriller, no one—and nothing—is what it seems."
Libra: September 23rd – October 22nd
Simon Vs The Homo Sapiens Agenda by Becky Alberalli
"Sixteen-year-old and not-so-openly gay Simon Spier prefers to save his drama for the school musical. But when an email falls into the wrong hands, his secret is at risk of being thrust into the spotlight. Now change-averse Simon has to find a way to step out of his comfort zone before he's pushed out—without alienating his friends, compromising himself, or fumbling a shot at happiness with the most confusing, adorable guy he's never met."
Scorpio: October 23rd – November 21st
I'm Fine And Other Lies by Whitney Cummings
"Here are all the stories and mistakes I've made that were way too embarrassing to tell on stage in front of an actual audience; but thanks to not-so-modern technology, you can read about them here so I don't have to risk having your judgmental eye contact crush my self-esteem. This book contains some delicious schadenfreude in which I recall such humiliating debacles as breaking my shoulder while trying to impress a guy, coming very close to spending my life in a Guatemalan prison, and having my lacerated ear sewn back on by a deaf guy after losing it in a torrid love affair. In addition to hoarding mortifying situations that'll make you feel way better about your choices, I've also accumulated a lot of knowledge from therapists, psychotherapists, and psychopaths, which can probably help you avoid making the same mistakes I've made. Think of this book as everything you'd want from the Internet all in one place, except without the constant distractions of ads, online shopping, and porn."
Sagittarius: November 22nd – December 21st
The Magic Misfits by Neil Patrick Harris
"When street magician Carter runs away, he never expects to find friends and magic in a sleepy New England town. But like any good trick, things change instantly as greedy B.B. Bosso and his crew of crooked carnies arrive to steal anything and everything they can get their sticky fingers on.
After a fateful encounter with the local purveyor of illusion, Dante Vernon, Carter teams up with five other like-minded illusionists. Together, using both teamwork and magic, they'll set out to save the town of Mineral Wells from Bosso's villainous clutches. These six Magic Misfits will soon discover adventure, friendship, and their own self-worth in this delightful new series."
Capricorn: December 22nd – January 19th
"Milly's mother is a serial killer. Though Milly loves her mother, the only way to make her stop is to turn her in to the police. Milly is given a fresh start: a new identity, a home with an affluent foster family, and a spot at an exclusive private school.
But Milly has secrets, and life at her new home becomes complicated. As her mother's trial looms, with Milly as the star witness, Milly starts to wonder how much of her is nature, how much of her is nurture, and whether she is doomed to turn out like her mother after all.
When tensions rise and Milly feels trapped by her shiny new life, she has to decide: Will she be good? Or is she bad? She is, after all, her mother's daughter."
Aquarius: January 20th – February 18th
"Every day a different body. Every day a different life. Every day in love with the same girl.
There's never any warning about where it will be or who it will be. A has made peace with that, even established guidelines by which to live: Never get too attached. Avoid being noticed. Do not interfere.
It's all fine until the morning that A wakes up in the body of Justin and meets Justin's girlfriend, Rhiannon. From that moment, the rules by which A has been living no longer apply. Because finally A has found someone he wants to be with—day in, day out, day after day."
Pisces: February 19th – March 20th
The Disaster Artist by Greg Sestero
"In 2003, an independent film called The Room—starring and written, produced, and directed by a mysteriously wealthy social misfit named Tommy Wiseau—made its disastrous debut in Los Angeles. Described by one reviewer as 'like getting stabbed in the head,' the $6 million film earned a grand total of $1,800 at the box office and closed after two weeks. Ten years later, it's an international cult phenomenon, whose legions of fans attend screenings featuring costumes, audience rituals, merchandising, and thousands of plastic spoons. Hailed by The Huffington Post as 'possibly the most important piece of literature ever printed,' The Disaster Artist is the hilarious, behind-the-scenes story of a deliciously awful cinematic phenomenon as well as the story of an odd and inspiring Hollywood friendship. Greg Sestero, Tommy's costar, recounts the film's bizarre journey to infamy, explaining how the movie's many nonsensical scenes and bits of dialogue came to be and unraveling the mystery of Tommy Wiseau himself."