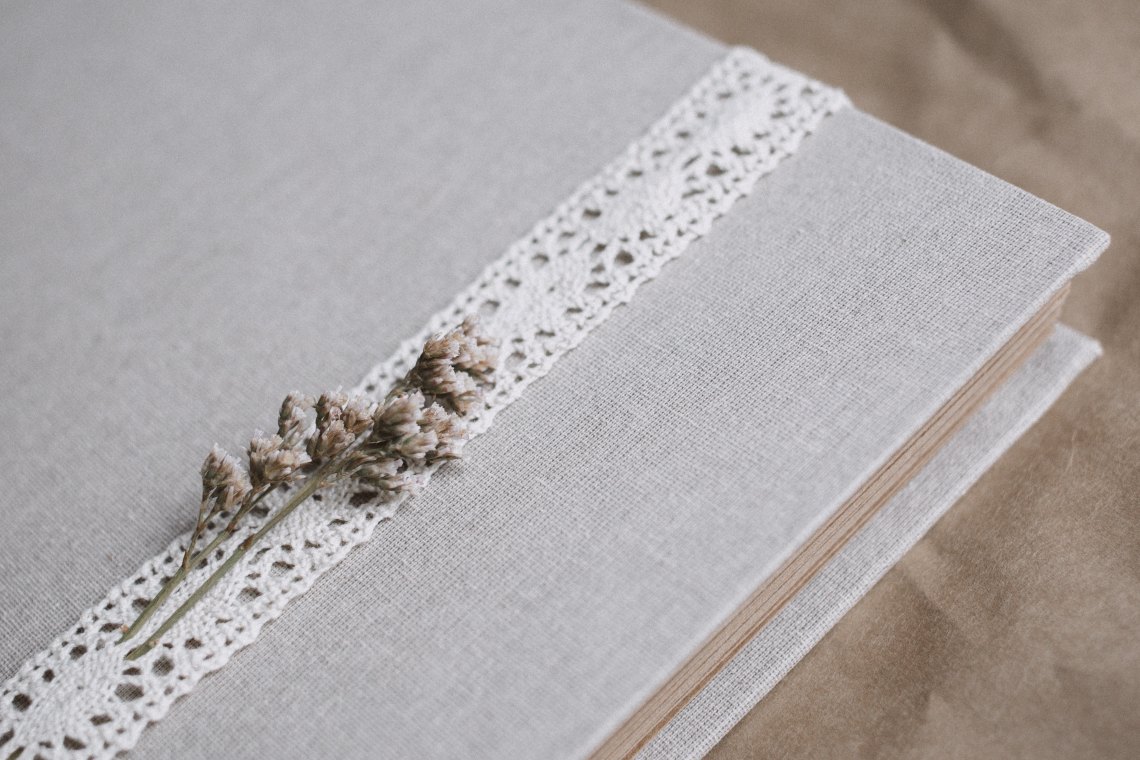 My boyfriend surprised me with a spontaneous trip to The Grand Canyon for our third anniversary. We snapped enough pictures to fill my Instagram feed for a year, but instead of forcing my followers to look at picture after nearly-identical picture of us kissing between cliffs, I decided to print out the photos and stuff them into a scrapbook.
I searched for a leather-bound book over Etsy. Something rustic. More sophisticated looking than the cheap, plastic covered ones I could pick up at our local Michaels or Jo-Anns.
I browsed through the thumbnails on Etsy without looking too closely at the item descriptions. I found a scrapbook that seemed reasonably priced, tapped in my Paypal password, and checked the shipment date.
When it arrived two weeks later, I untied the strap holding the pages together and flipped to the first page. A photograph already sat inside, glued down with its yellow edges frayed. Not out of old age. It looked more like it had been burnt with a lighter.
The photograph depicted a girl in yoga shorts and striped tank top, posing with her arms spread across an orange landscape. That girl was me. Sunglasses on and smile wide at the Grand Canyon. Two weeks ago.
I flipped to the next page. It held a single photograph of me (a little more burnt around the perimeter than the last one) with a wine glass in my hand. That one had come from my Snapchat story. I had taken it the previous weekend during a bachelorette party my aunt had thrown.
Anyone could have watched my story and screenshotted the picture, just like anyone could have snagged my vacation photo from Facebook. It was the only one I had allowed myself to upload. Made it my profile picture, even.
The Etsy seller must have really done their research. Maybe there was a paragraph in the product description that explained how they would scour social media for the right pictures. Maybe all of their scrapbooks came finished. Maybe this wasn't as sinister as it felt.
I actually let myself believe that lie until I flipped through more pages. A few more Instagram pictures, some with my eyes marked out in red. Some with a black sharpie line across my throat. Some with my head cut out completely.
The pages that followed held photographs taken from a telescopic lens. The stalker kind you only see on episodes of CSI. The kind taken from faraway windows and rooftops.
These pictures showed me balancing grocery bags atop the roof of my car as I searched for my keys. Me leaving the laundromat with plastic zipped dresses folded across my arms. Me half-naked inside of my bedroom, working on the clasp of my bra. Me sleeping. Me eating. Me fucking my boyfriend. Me fucking myself.
I yanked my phone from my pocket to dial the police. As I listened for the rings, I flipped to the final page. This one was a drawing. A cartoonish sketch, like it had been created by a child.
It showed a stick figure woman with Xes for eyes and a dark squiggle lodged inside of her stomach. A knife? A bullet? An axe?
In the background of the drawing, there weren't any tables or chairs or even a door. Just a window with two green eyes staring through.
And when I found the strength to check, to turn toward my real window in my real kitchen, I saw that same set of green eyes.

Holly Riordan is the author of Lifeless Souls, available here.