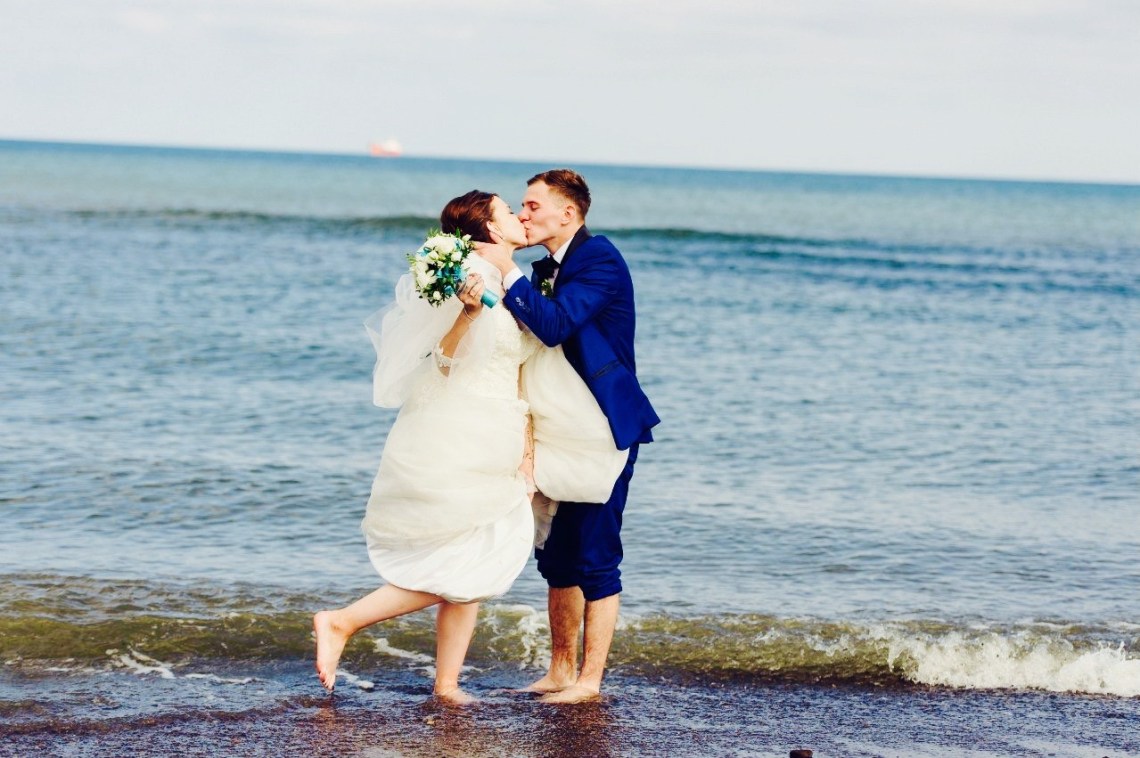 1.
"In olden times, sacrifices were made at the altar, a practice which is still very much practiced."
—Helen Rowland
2.
"The most important four words for a successful marriage: 'I'll do the dishes.'"
—Anonymous
3.
"By all means, marry. If you get a good wife, you'll become happy; if you get a bad one, you'll become a philosopher."
—Socrates
4.
"I love being married. It's so great to find that one special person you want to annoy for the rest of your life."
—Rita Rudner
5.
"Men marry women with the hope they will never change. Women marry men with the hope they will change. Invariably they are both disappointed."
—Albert Einstein
6.
"All men make mistakes, but married men find out about them sooner."
—Red Skelton
7.
"The secret of a happy marriage remains a secret."
—Henny Youngman
8.
"The trouble with some women is that they get all excited about nothing – and then marry him."
—Cher
9.
"Love, n. A temporary insanity curable by marriage."
—Ambrose Bierce
10.
"Before marriage, a girl has to make love to a man to hold him. After marriage, she has to hold him to make love to him."
—Marilyn Monroe
11.
"Many a man in love with a dimple makes the mistake of marrying the whole girl."
—Stephen Leacock
12.
"For marriage to be a success, every woman and every man should have her and his own bathroom. The end."
—Catherine Zeta-Jones
13.
"If you want your wife to listen to you, then talk to another woman; she will be all ears."
—Sigmund Freud
14.
"Marriage is the bond between a person who never remembers anniversaries and another who never forgets them."
—Ogden Nash
15.
"Marriage is an attempt to solve problems together which you didn't even have when you were on your own."
—Eddie Cantor
16.
"Marriage is not just spiritual communion, it is also remembering to take out the trash."
—Joyce Brothers
17.
"Marrying a man is like buying something you've been admiring for a long time in a shop window. You may love it when you get it home, but it doesn't always go with everything else in the house."
—Jean Kerr
18.
"Any intelligent woman who reads the marriage contract, and then goes into it, deserves all the consequences."
—Isadora Duncan
19.
"Keep your eyes wide open before marriage, half shut afterwards."
—Benjamin Franklin
20.
"Men who have a pierced ear are better prepared for marriage – they've experienced pain and bought jewelry."
—Rita Rudner
21.
"The best way to get most husbands to do something is to suggest that perhaps they're too old to do it."
—Ann Bancroft
22.
"When you have a baby, love is automatic, when you get married, love is earned."
—Marie Osmond
23.
"Marriage – a book of which the first chapter is written in poetry and the remaining chapters in prose."
—Beverley Nichols
24.
"Marriage has no guarantees. If that's what you're looking for, go live with a car battery."
—Erma Bombeck
25.
"Marriage must incessantly contend with a monster that devours everything: familiarity."
—Honore de Balzac
26.
"All marriages are happy. It's the living together afterward that causes all the trouble."
—Raymond Hull
27.
"If you want to know how your girl will treat you after marriage, just listen to her talking to her little brother."
—Sam Levenson
28.
"They dream in courtship, but in wedlock wake."
—Alexander Pope
29.
"Never get married in college; it's hard to get a start if a prospective employer finds you've already made one mistake."
—Elbert Hubbard
30.
"Take care of him. And make him feel important. And if you can do that, you'll have a happy and wonderful marriage. Like two out of every ten couples."
—Neil Simon
31.
"Marriage is a difficult project. When seven years have passed and all your body's cells have been replaced, you're meant to experience that seven-year itch."
—Yoko Ono
32.
"I married beneath me, all women do."
—Nancy Astor
33.
"Many people spend more time in planning the wedding than they do in planning the marriage."
—Zig Ziglar