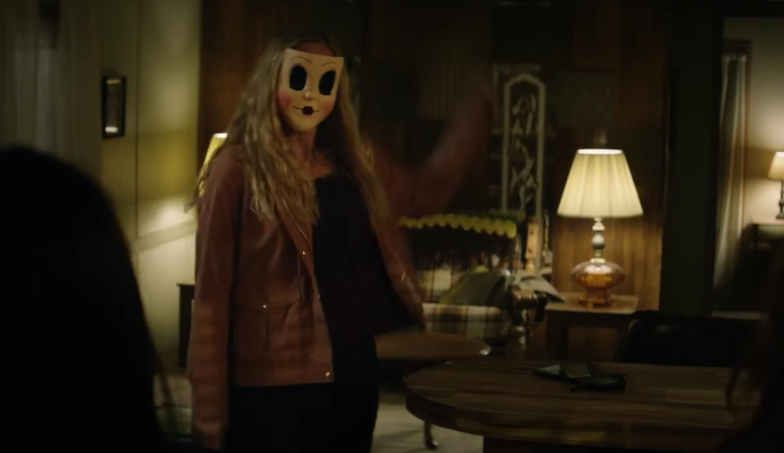 It's been almost 10 years since The Strangers came out and scared us all out of going to a remote cabin in the woods anytime soon, and the sequel is finally happening. Mad Men's Christina Hendricks, Bailee Madison (Don't Be Afraid of the Dark), and Lewis Pullman (Aftermath) are starring.
The "based on true events" film will follow a family who have been evicted from their home and must run from the strangers. It's kind of a home invasion film without a home.
Here's the trailer:
https://www.youtube.com/watch?v=VjmZRrLQwJg
The Strangers: Prey at Night will be released on March 9, 2018.

👻 You can read 101 of the scariest (and shortest!) true stories in our new collection, 101 True Scary Stories to Read in Bed Tonight, available here. 👻