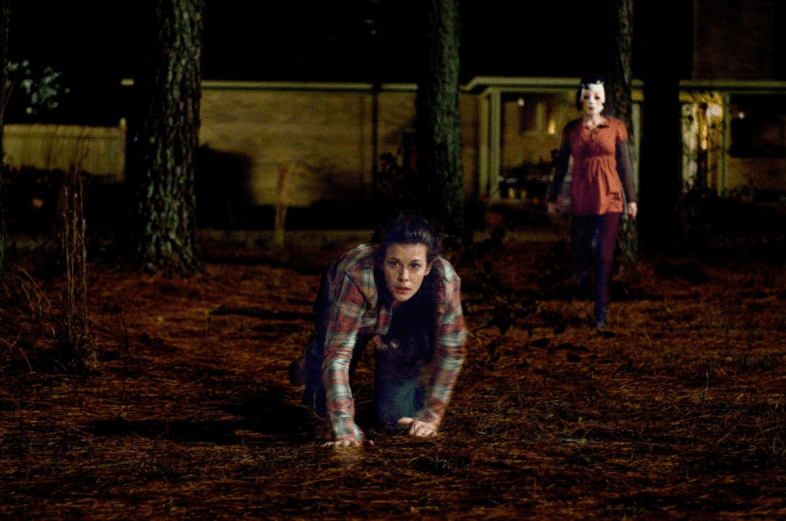 Over the years many horror movies have made the woods unsafe, but none of them made me fear my cabin as much as The Strangers. In terms of scares, this movie had it all for me: the remote location, the sociopathic apathy of the killers, the randomness of victim selection — I can no longer sit at a bonfire without imagining the strangers out there creeping in the woods, just beyond my field of vision.
After years (and YEARS) of sequel rumors, The Strangers sequel officially starts filming at the end of the month! The cast will star Mad Men's Christina Hendricks, Bailee Madison (Don't Be Afraid of the Dark), and Lewis Pullman (Aftermath).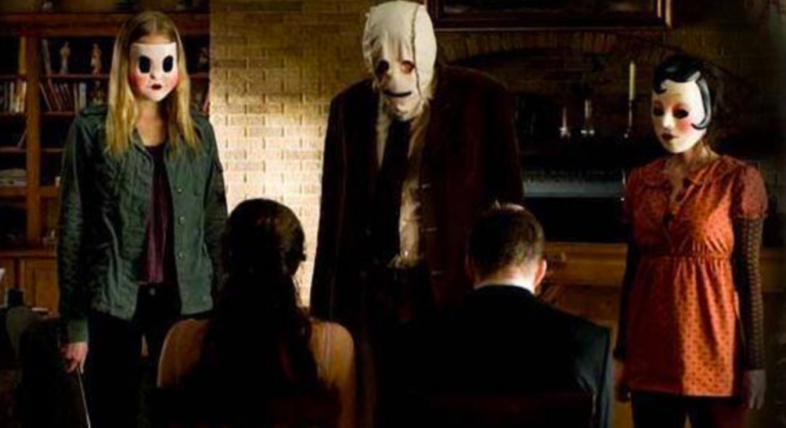 Here's a synopsis of how the sequel will play out:
"'The Strangers 2' follows a family whose road trip takes a turn when they arrive at a secluded mobile home park and after the power goes out they decide to hunker down for the night in a borrowed trailer. Under the cover of darkness three familiar masked psychopaths pay them a visit to test their every limit."
We can expect The Strangers 2 to be out in 2018! I'm going to be rewatching the original in preparation.