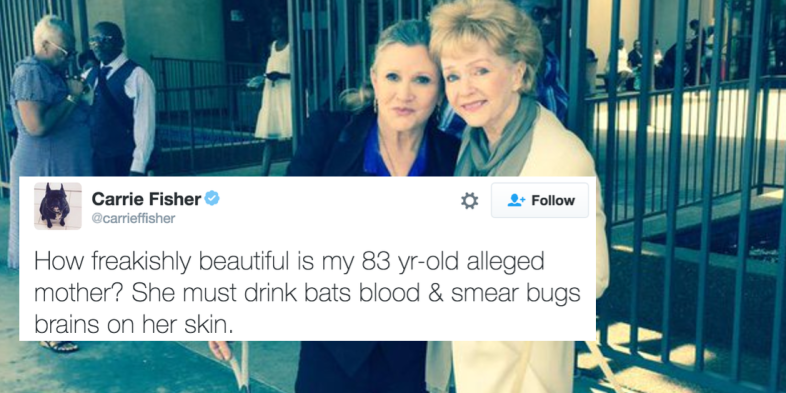 We're all a little bit in shock at the tragedy of Carrie Fisher's death, and her mother Debbie Reynold's passing the next day. The two were notoriously close after having some turbulent years, they even lived next to each other in Los Angeles.
Debbie has said of Carrie and her brother Todd "I was very blessed, very blessed to have these children. I was just lucky."
https://twitter.com/MarthaPlimpton/status/814290692176576512?ref_src=twsrc%5Etfw
There's a scientific reason losses like this aren't uncommon. Colloquially called "broken heart syndrome" the stress of losing someone has real physiological symptoms.
An emotionally devastating situation can trigger "stress cardiomyopathy", a group of diseases "in which there is a sudden temporary weakening of the muscular portion of the heart." If you've ever experienced anxiety or depression (or even just watched a scary movie) you know how your body can exhibit the characteristics of your mood. This is the extreme end of that.
We don't know if Debbie's death was caused by this specific kind of cardiac stress, but it would be understandable if she died of a broken heart.
https://twitter.com/FemalePains/status/814463517030051840
Debbie's son, Todd Fisher, said the tragedy of losing Carrie was "too much". Debbie's last words to him were "I miss her so much, I want to be with Carrie."