30-year-old Heather Jones has been sentenced to serve 25 years in prison for the murder of her 7-year-old stepson.
Police were originally called to investigate a domestic disturbance call between Heather and Michael Jones — the boy's father and stepmother — when they inadvertently discovered that 7-year-old Adrian Jones had been "missing" for several months. More investigation into the matter over the following days lead to the discovery of human remains in the barn behind the house.
Specifically, the remains were found in a trough in the pig pen, where they were being used as food for the pigs. They were Adrian's remains.
Police suspect that the 7-year-old received inhumane care from his "parents" and died from starvation and other abuses.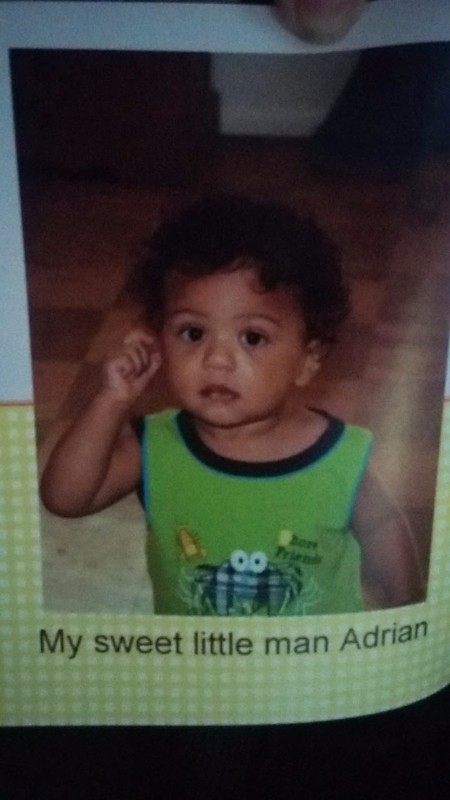 "He was horribly abused, neglected and ultimately killed," said Chief Deputy District Attorney Sheryl Lidtke, according to the Star. "I'm sure his suffering was unbearable.

Lidtke said the boy had been physically and emotionally abused and starved to death, the Star reports. (SOURCE)
Adrian died while in the care of his father, Michael Jones, and his wife Heather Jones. Adrian's biological mother Dainna Pearce started a GoFundMe to raise money for her remaining children. It isn't immediately clear why Adrian Jones was living with his father and stepmother instead of his biological mother and sisters.
Michael Jones, has a trial scheduled for this February for his role in the abuse and murder. Heather Jones has apologized for her actions, bemoaning that they will follow her for the rest of her life:
"I have to live with this for the rest of my life," she said at the sentencing hearing.