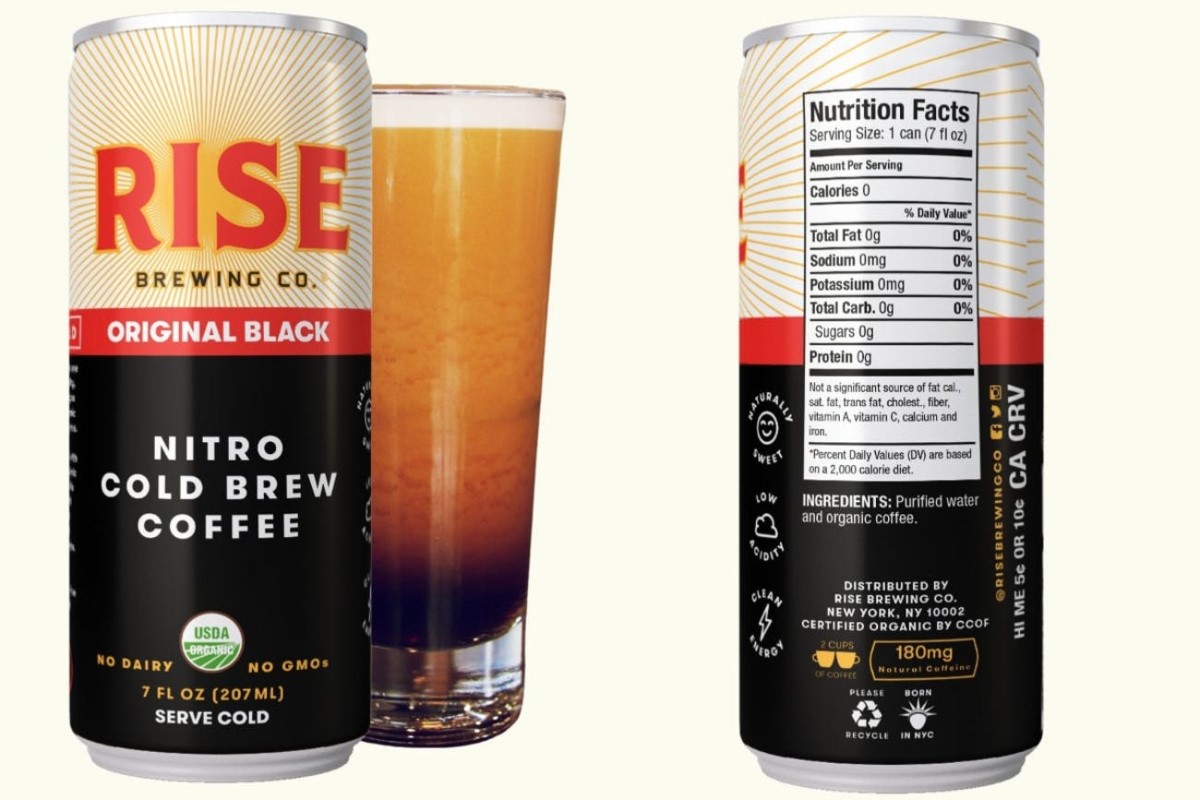 If you are someone who likes to keep things traditional, Rise: Original Black Nitro Cold Brew Coffee is for you. Made with a combination of organic beans and purified water, this is unadulterated cold brew coffee has a creamy, naturally sweet kick. Speaking of kicks; for those of us who love an added boost, these single serving cans have as much caffeine as two regular cups of coffee.
Rise is an innovative coffee maker, so aside from the original Black Coffee, it also also offers an Oat Milk Latte which contains delicious organic oat milk that's completely dairy free. The rich, creamy milk-substitute is made in-house to ensure Rise's high standard of quality is met.
Aside from the Original Black and Oat Milk Latte, Rise offers a variety of unique cold brew flavors. And the Rise: Variety Pack lets you try them all. It includes the Classic Latte, Mocha Latte, Lemonade, and Blood Orange. All of these amazing flavors are made from organic, sustainably sourced ingredients, and are packed with 80 to 200 mg of caffeine to get you revved up and ready for your day. There's even a Vegan Variety pack!
With Rise, you can rest assured that you're getting quality cold brew coffee. And with their nitrogen infused canning process, you can rest assured that you can enjoy it whenever you like.