Omegle is a website that allows people to talk one-on-one with randomly assigned strangers. Users can log into the website and basically get dropped into a video chat with…whoever.
Well, this one guy has decided to use Omegle to evangelize the greatness of…water.
Let's see how he does.
1.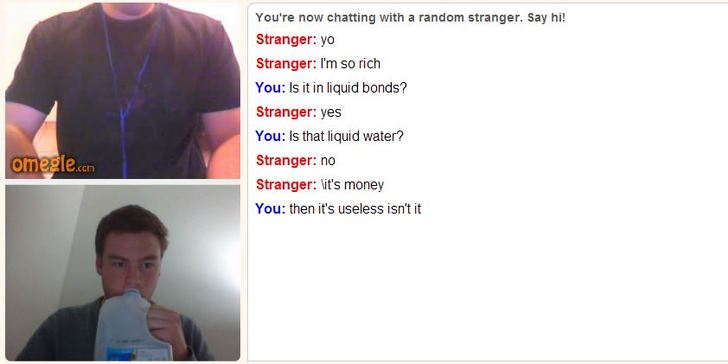 2.
3.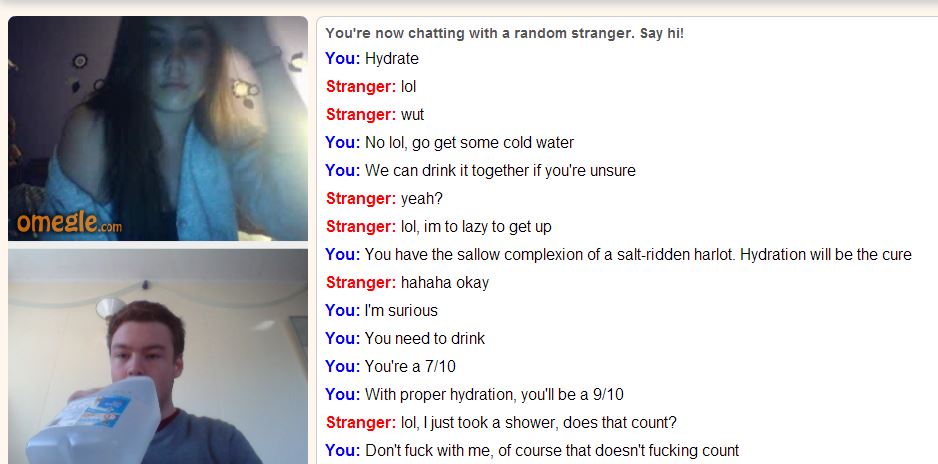 4.
5.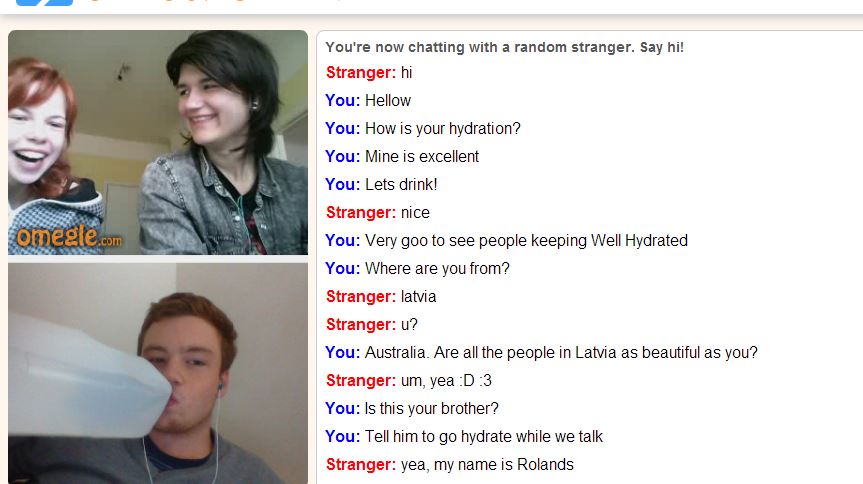 6.
Now stop reading this post and drink some water!