In early morning hours of December 1, 1948, a man's body was found on Somerton Park beach in South Australia. The mystery of this man's identity has confounded generations of true crime readers as the circumstances surrounding his death are just so bizarre. The man had no identification on his person, "appeared British" and is thought to have been around 45 years old and in good shape at the time he died. His body composition was similar to that of ballet dancers.
Creepy details that make this case especially mysterious:
The man had no identifiable cause of death though it appeared as if he was sleeping when he passed. The best guess is that he was poisoned.
Every label on the man's clothing was gone.
In the man's pocket, a piece of paper was found. The paper said tamám shud, a Persian phrase that means "finished".
The piece of paper came from a book written in the 12th century, Ubaiyat of Omar Khayyám, a book of poems by a Persian mathematician and astronomer.
Police tracked down the copy of the book that this paper was torn from. They were able to find indentations on the book cover of an encrypted message they have never been able to decode.
The man had an American-made comb, British made cigarettes, Scottish cigarettes, British matches, and local Australian bus tickets in his pockets along with a half used package of Juicy Fruit gum.
No match was ever found for his dental records.
The American FBI was unable to match the man's prints with any known person
Flowers were regularly put on the man's grave despite him never being identified.
A month later, a suitcase was found at a nearby train station that had been checked in the night before the Somerton Man died, November 30, 1948. In the suitcase, police found clothing with the names "T. Keane", "Keane", and "Kean" on different items. The man's body was discovered during the Cold War, when people were especially suspicious of spies and foreign government interference. This is why one of the most common theories about the Somerton Man is that he was a spy.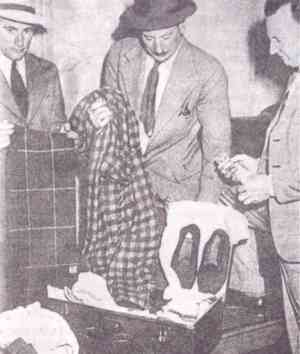 Despite all this intrigue, and public attention, the identity of the Somerton Man has never been discovered.
Now, authorities say they are going to dig up the man's body 73 years after he passed. They hope that advances in DNA technology will finally solve the mystery and allow this man to be identified. If he can't be identified from DNA alone, investigators hope that at the very least, the exhumation will result in an official cause of death being discovered.