Hi Everyone! This week Derek had an epic meltdown and became this season's most memorable crier. For now. James Taylor was a snitch, Jordan was entitled, and Jojo weirdly couldn't decide that Alex and his full body tattoo isn't a good match for her. Also, we all silently wondered why a girl trying to find a husband, and presumably not opposed to getting knocked up in the next year or two is running around South America getting all Zika-y.
Oh, and Jojo wore this:
Here's how the guys stand after last night's episode:
---
See you in paradise???
---
Wells
I don't really need Wells to go on Paradise he's not super lively or interesting even thought weirdly, I can also tell he's probably good at his job of being a radio DJ. At least the show was good for his career! In the end, he succumbed to the danger of the middle of the season one-on-one date where you're chosen not because the Bachelor/ette wants to spend more time with you, but because they need to in order to determine which way you're going to go.
Derek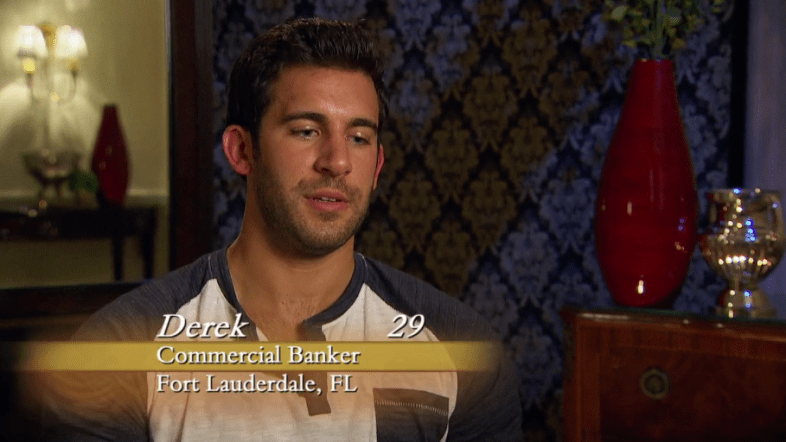 I'm happy for Derek that he got to come on this show and have a massive crying attack in front of America. He strikes me as the kind of guy who has never had anything bad happen to them and now he gets to understand what life is like for the rest of us normal people who aren't hot bankers. But hopefully, this isn't the last we'll see of Derek. I smell a new Nick Viall/Chris Bukowski.
For the record, this decision was spoiled by the preview for this episode. I'm sure ABC is more careful about bigger spoilers, but FYI — don't pay really close attention if you want to be surprised.
---
Still in the running
---
Alex
Alex is a narc with bad tattoos. I think he will be gone next week.
James Taylor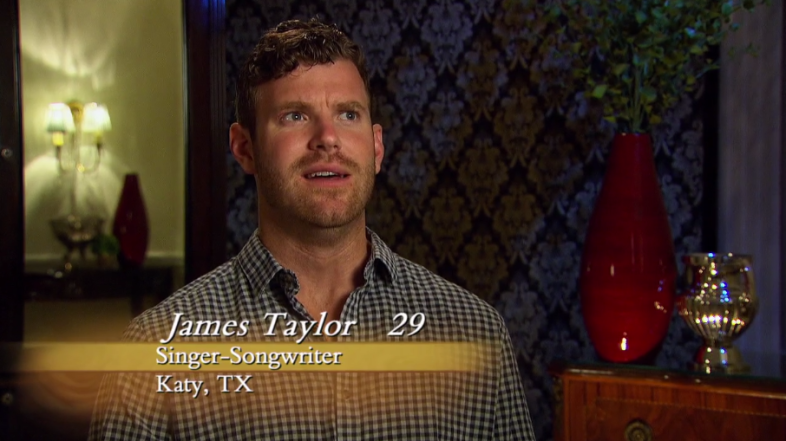 I have grown to love James Taylor but the fact that Jojo can't decide between him and Alex speaks volumes. He's a great guy, but not the kind of great guy Jojo is interested in.
Chase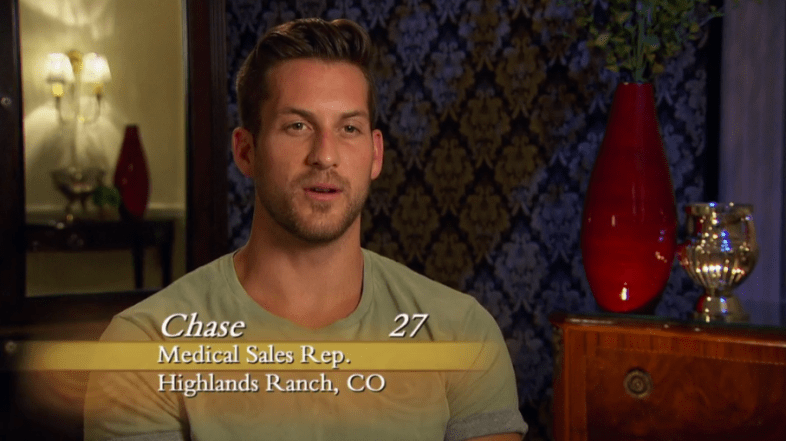 Chase kind of has a cardboard box of a personality, but I guess that's okay when you are as beautiful as he is.
Robby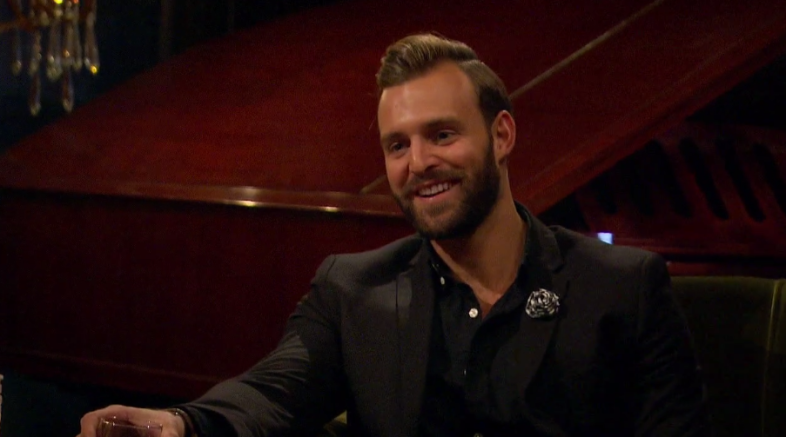 I don't like Robby! He has the facial hair of a laid back bro with the actual hair of a metro, pick one! He seems to be competing with James Taylor for who can play the best third place game in Bachelor history.
Luke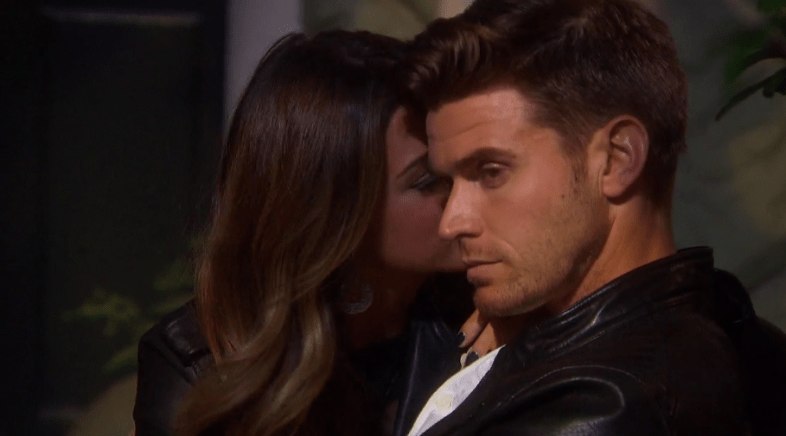 Luke is giving my decades long Dylan McKay crush some much needed love. I'm not really sure if he's a good match for Jojo because they spend most of their time together hooking up, but as far as show history goes, that's the basis for a solid relationship that will end 3 months after the publicity dries up.
Jordan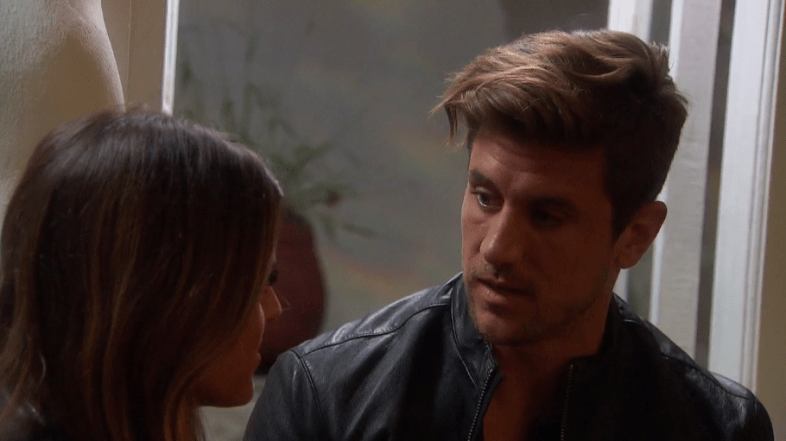 Every week I become more and more convinced that Jordan is (barely) hiding his real personality, which is dark and manipulative. He's always on this weird defense and he's so fake and low key angry when he does it. Last time Jojo asked him something he started talking about his pastor so he could sound like a good guy again. Gross! BUT, Jojo does seem to love him the most, so here we are.
---
burning questions for next week's episode
---
Will Alex get a one-on-one date/stop whining???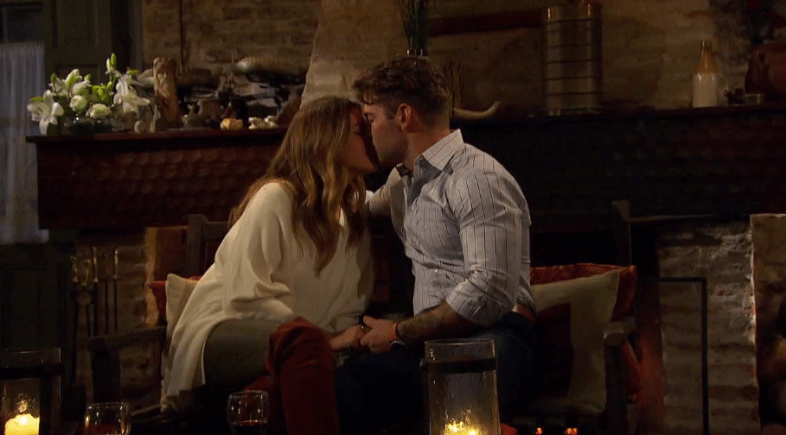 Will James Taylor do "whatever it takes"???
What will Jordan get defensive about next week???
Waht.
Why is Robby so weird???
Why is Jojo crying this week???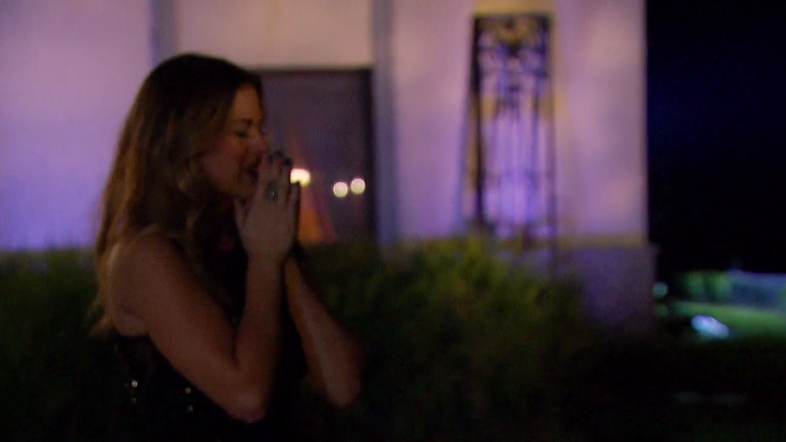 See you next week!