Last night Chris Harrison promised us "something we've never seen before in the Bachelor franchise and I could barely pay attention as Chris dumped Becca and proposed to Whitney because I kept expecting something crazy to happen.
Is Becca's limo going to turn around?
Is Chris going to reneg on his proposal?
Is Whitney Pregnant?
But alas, none of that premium television happened, Chris Harrison only meant that The Bachelor production was going to pretend America was divided between wanting Brit to be the Bachelorette and wanting Kaitlyn for the role. To be clear, America is not in any way divided. Brit has some fans, sure, but Kaitlyn is a clear front runner.
The entire internet tells me #BachelorNation is #TeamKaitlyn Every article, every comment. How was this a 50/50 decision?

— Molly Mesnick (@MollyMesnick) March 10, 2015
https://twitter.com/kerryann_x3/status/575247029502406656
When they announced two Bachelorettes the #BachelorNation was like….

Love you @ashleyiaco 😘 #TheBachelor pic.twitter.com/aClDcB00pZ

— Wetpaint (@WetpaintTV) March 10, 2015
But The Bachelor has only ever secondarily been a show about love. Primarily, it is a show about drama — and what's more dramatic than making women compete for men? We all know it's going to be a great show, it's just annoying to be lied to about the reason it's happening in a new way.
Oh, and did I mention Chris proposed to Whitney?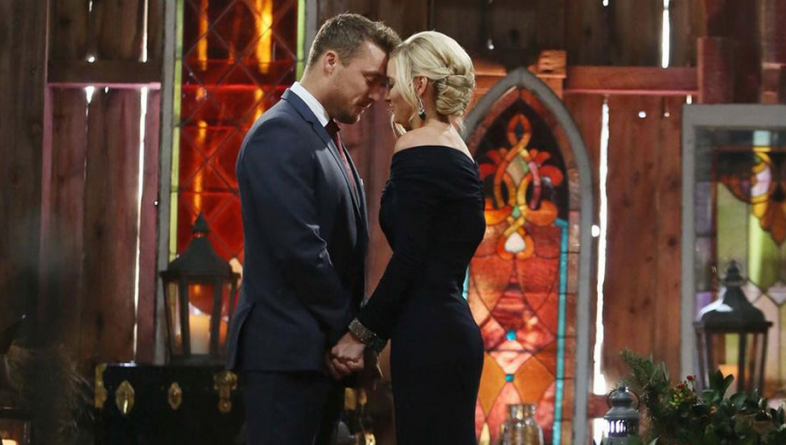 She was the right choice for him and I'm glad all the stuff about Becca seemed like it was just teasing by the producers to keep the finale interesting. It seems like Whitney is going to move to the farm and blend into his life perfectly and we'll have some Bachelor babies by the time Brit and Kaitlyn's season starts. On a personal note, this means I won my Bachelor draft, yay!
And it's with this that we say a tearful goodbye to The Bachelor until this summer (air date TBD) when Bachelor in Paradise 2 starts! Looks like we'll all need a new reason for Wine Monday until it starts.