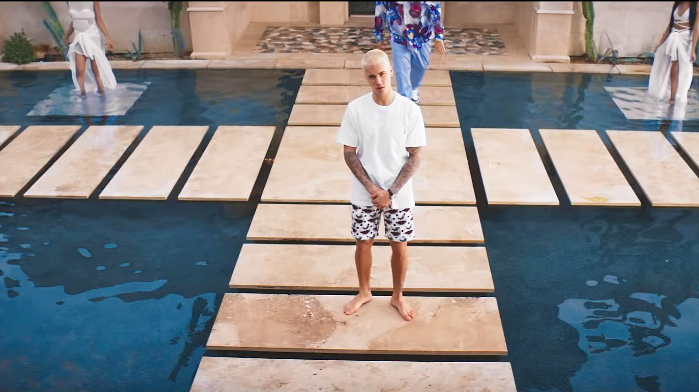 When Justin Bieber decided to cancel the rest of his tour due to "unforeseen circumstances", Beliebers died a little inside. After all, we are living in the Purpose era, perhaps the most important of Bieber's entire career, and it is not officially over.
https://twitter.com/AnastasiaElyseW/status/889564154465529856
Live footage of me when I read justin bieber cancelled the rest of his tour pic.twitter.com/lQm1mcNiJe

— adnama (@__amandamac) July 24, 2017
Though neither Bieber or his reps expanded on why the pop star had to end the tour early, there's a new conspiracy theory why, thanks to The Today Show.
WORLD EXCLUSIVE: An inside source revealed @JustinBieber cancelled his world tour to focus on his faith and start his own church. #9Today pic.twitter.com/BzZw1cnihC

— The Today Show (@TheTodayShow) July 25, 2017
According to an inside source, Bieber decided to take some time off to focus on his faith and contemplate starting his own church. That's right, you soon might be able to join the Church of Justin Biebs.
— ram (@ig0tmypeaches) July 25, 2017
OK, is it really such a weird theory? Bieber has always been very open about his faith. In fact, half of his album Purpose basically has to do with him finding God again. According to the inside source, Bieber, who is a pretty notable member of Hillsong Church, attended a Hillsong convention earlier this year, which supposedly spurred Bieber's decision.
Whatever the reason is, we should probably support his decision of cancelling the tour. After all, Bieber has been a pretty reliable artist when it comes to shows, so there's probably a pretty good reason he asked for the break.
When someone pulls remaining dates of a tour, it means they would have done real damage to themselves if they kept going. 1/2

— John Mayer (@JohnMayer) July 24, 2017
We've lost so many great artists lately. I give Justin 👍🏼👍🏼 for realizing it was time to call it. You should too. 2/2

— John Mayer (@JohnMayer) July 24, 2017
He's literally been on tour nonstop for 18 months. I would need a break too.

— Anna (@anna_elizabth13) July 24, 2017
Also, I'm just saying, if J Biebs started a church, you could call me a Believer again.