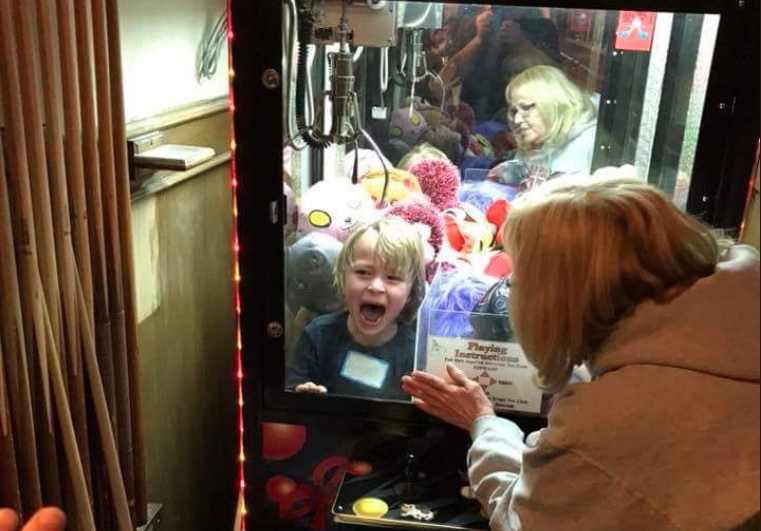 Do you remember those claw machines full of toys that you used to actually believe you could win something from when you were a kid? When I was younger, I literally dreamed about climbing into one so I could finally (finally!) have one of those stuffed animals instead of walking away empty handed. Then again, when I was younger, I didn't really think about the logistics of climbing into the machine, or how difficult it would actually be to get out.
But this girl's little cousin proved that all dreams are possible, even if the consequences are not as great as we might have hoped.
That's right, this child legitimately got stuck in a claw machine, and there was a lot of regret.
Just look at that raw emotion.
Honestly, we just want to know more of the story, like: how did he get in there? How did he get out? Did he at least take some stuffed animals as a consolation prize?
Personally, being stuck in a glass case sounds terrifying, but at least it led to some great jokes.
I can't tell you much about what happened to this child, but I can tell you that his family is definitely never going to stop giving him shit about it.