Whether they're backpacking through foreign countries, jet-setting to their relatives' for the holidays, or simply trekking through a lengthy commute to work, there's nothing more crucial than streamlining and simplifying when it comes to travel – and no more perfect an opportunity than the holidays to get the people you love things that make their trips lighter, more convenient, and innovated to who they are and what they'd enjoy. As a self-proclaimed expert minimalist traveler, I've gathered 12 gifts, ranging from practical to luxe to just downright necessary, that bend the rules of superfluous travel by 360°. This post is part of the Thought Catalog Holiday Gift Guide Series, brought to you by the versatile HP Pavilion x360. With four modes, it bends the rules of what computers can do.
SPONSORED
1. A leather weekender bag, H&M.
Whether you're using it for a weekend trip to your parents' house, a long trip you can't be weighed down for, or even a lengthy daily commute, bulky luggage is a thing of the past. The foundation of any successful, streamlined trip is a high quality, well-spaced, versatile bag, and now's the perfect time to treat someone to a really nice one. There are, of course, higher quality options (that come at a price) but regardless, it's a necessity that you can turn into a luxury for someone else.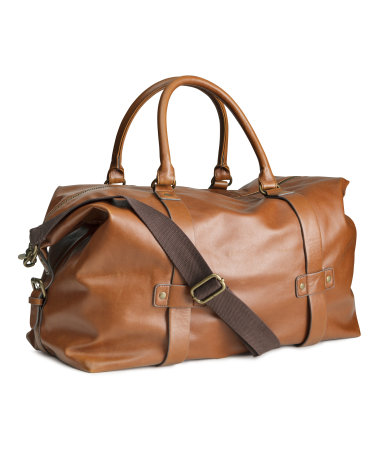 2. A sample perfume set, Anthropologie.
Travel-sized anything is ideal here, but especially when you combine it with the ability to test out new scents and change it up on the road. (If you're going on a really special trip, using a certain fragrance the whole time will always incite memories when you put it on again – it's a little mental trick that ends up meaning a lot.)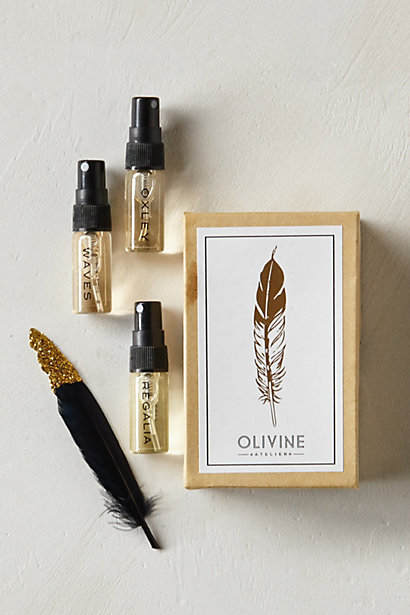 3. HP Pavilion x360, HP.
Whether you're switching from watching Netflix on the plane to sending a work email, editing a draft on your blog and then reading a book to fall asleep in your hotel, the HP x360 is absolutely essential to combining all the technology you'd need with the convenience and flexibility you want. Not to mention, it's up there on the most innovative (and awesome) gifts you can give someone.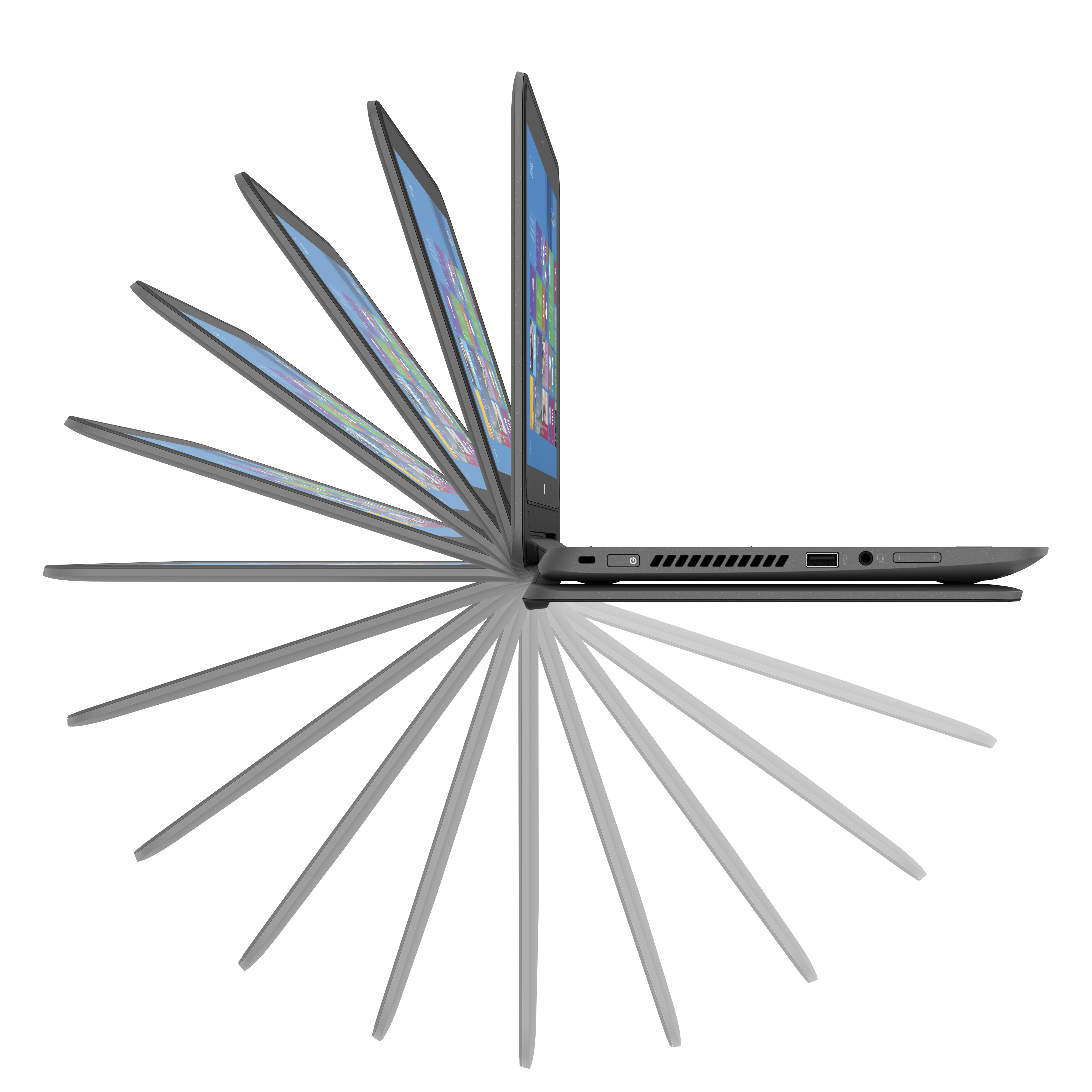 4. The "Around The World" leather watch, Urban Outfitters.
Aside from it being a classic for those with the wanderlust bug, it's a cool way to bend the rules of the traditional leather watch gift and serve as a reminder throughout someone's work or school day that they're only so many hours away from being on the road, in the air, or on their feet again.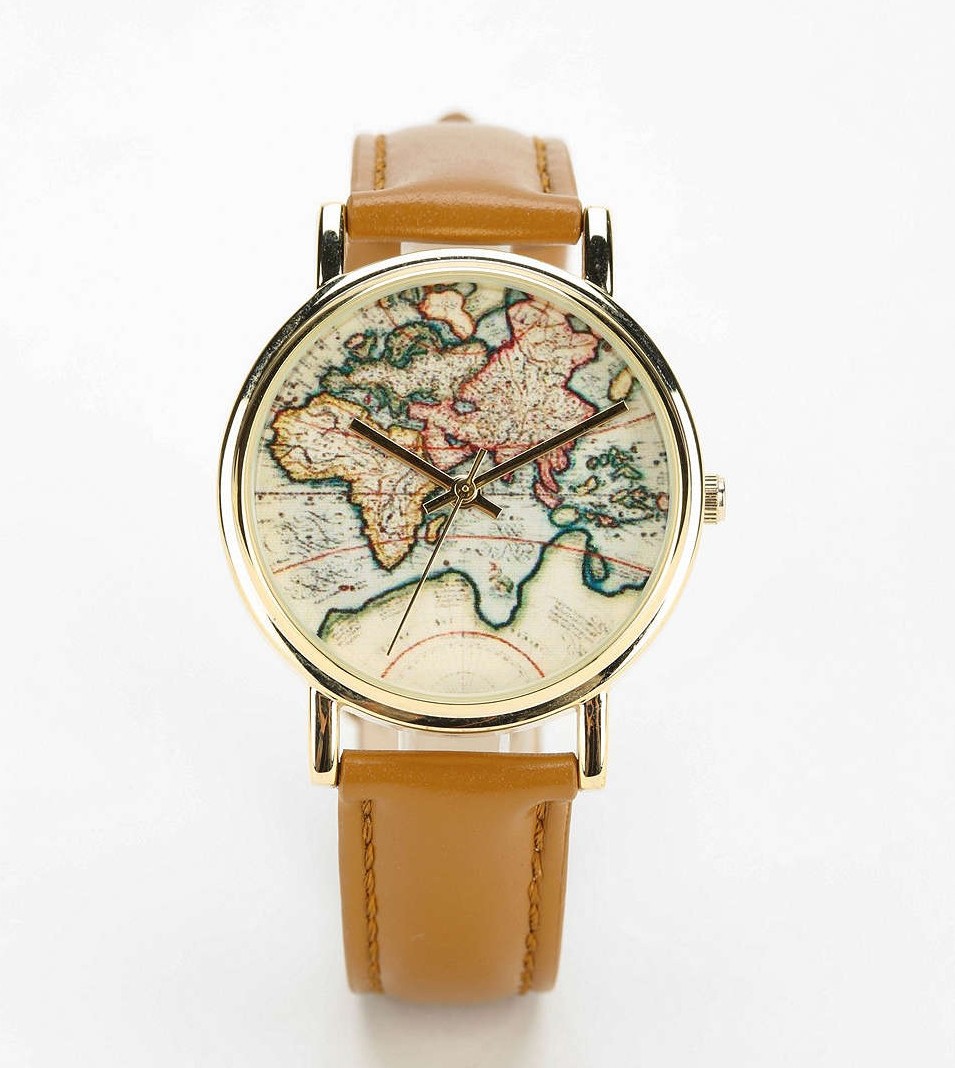 5. A travel-sized water sterilization pen, Steripen.
Perfect for hikers, backpackers and out-of-the-country regulars, the Steripen is the latest technology to sterilize your water. A little more practical than the rest, but the latest technology update is an absolute essential.
6. Fold up flats, Neiman Marcus.
A space-saver (and life saver) – just ask any woman who has ever had to walk or travel any significant distance in heels. Aside from that, they're simply the most space-saving way to pack shoes (which tend to be bulky and large). These flats are versatile, literally flexible, and can be paired with almost any outfit. Get them in a style you know they'd love, and just wait for the "these saved my life/feet/sanity" text you are 100% going to receive.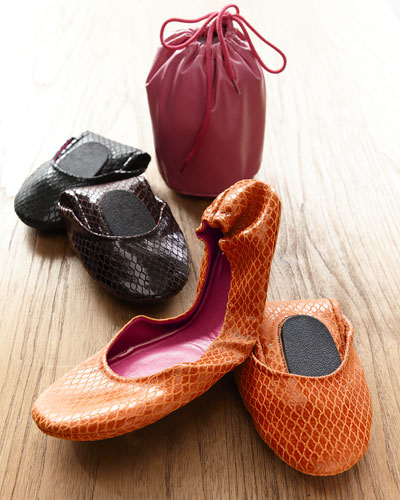 7. A really nice scarf, J.Crew.
I always travel with a scarf, because it's versatile, easy to roll up and put in a bag, and often can double as a make-shift blanket/shawl of sorts when, inevitably, the air conditioning is too high on any form of public transportation. Scarves can serve as headbands, purse accessories, shawls, blankets, beach wraps, makeshift hoods…the possibilities are endless. Get something light, but high quality, so it will retain heat but not take up much space.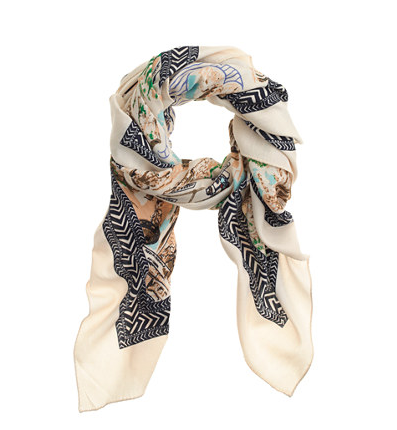 8. A monthly subscription to a trial-sized service, Birchbox.
The gift that will (literally) keep on giving. It's crazy not to be subscribed to Birchbox or ipsy, you get really luxe products delivered to your door every month without having to pay outrageous prices for the quality. And because the products are so small, they make for the perfect travel companions as they fit easily into a carry-on and don't look suspiciously large going through security.
9. World travel map with pins, Etsy.
Let them return home and mark off every place they've been, (and use other pins to mark off where they'd like to go next) a la The Prince and Me 2.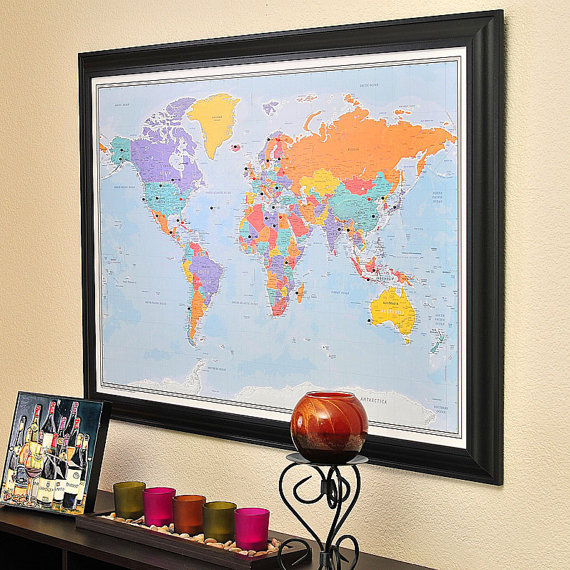 10. A personalized emergency kit, Help Remedies.
Bend the rules on traditional gift giving and put together something more personal. Take a small-to mid-sized makeup bag and fill it with the essentials: something for a headache, for nausea, Band-Aids, the numbers/locations of emergency medical services wherever they're going, a little something for anything they could encounter.
11. A weather-resilient cross body bag, Marc Jacobs.
Not only is this the safest way to store your essentials, but it's also the lightest and most conveniently versatile way to stay organized. Get it in a high quality material that is waterproof (and dark, so it's also stain-proof) so they can keep their arms and hands completely free and their necessities safely on their side (when the strap is around your neck, it's less likely that somebody could come up and snatch the bag, etc.).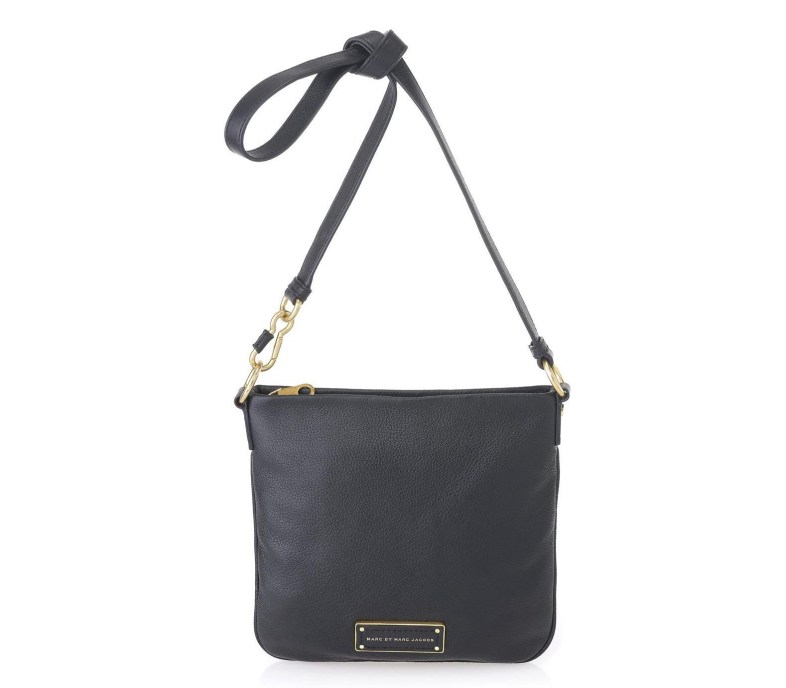 12. A compact digital camera, Sony.
Another exception people often make to the minimalistic rule is for a very high quality camera. This one was ranked one of the best of 2014, and is definitely a splurge if you're looking to really treat someone.

This post is brought to you by the HP x360. 360° degrees of versatility. One smart price.