2017 will forever be remembered as the year of pure political fear.
But also the year I fully accepted my crush on John Mayer!!!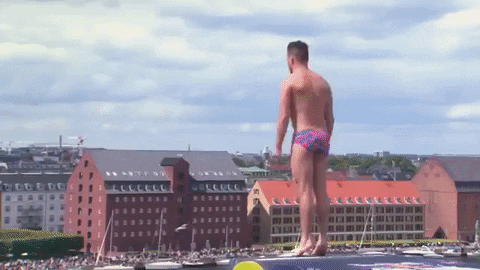 (a live look at me diving into my feelings)
For a very long time, I held tightly to the "JOHN MAYER IS AN ASSHOLE" narrative. I refused to look at his face. His beautiful, large, perfect face…
No, no! I wouldn't give in. I'd stand strong in my decision.
A foolish move on my part because, let's be real, the heart wants what it wants.
I found myself thinking about him all the time. Even my dreams started getting a little sweaty, which is surprising considering my libido took a serious nosedive after the November election. I was spending my free time scrolling through John's Twitter giggling like a lovestruck teen.
I wondered if he'd ever think my body is a wonderland.
I began discussing these newfound feelings with my co-worker and soul friend, Chrissy Stockton. She validated these urges because she has them too! Our favorite fantasies involve moving to Montana and doing a sister-wife situation. Mostly so we can take turns walking John's dog, Moose.
In the weirdest PR stunt ever, John's ex, Katy Perry, broadcast herself for a 96-hour live stream called Katy Perry Live: Witness World Wide to promote her new album.
In one section, Perry is joined by James Corden and asked to rate three of her past lovers: Diplo, Orlando Bloom, and MY MAN John Mayer.
Mayer is ranked as number one and I am, in a word, thirsty.
If you need me, I'll be in Montana.