SPONSORED
Why hit the treadmill again when you can burn calories the fun way–by taking a trampoline or trapeze class? If you're finding yourself constantly dreading the trip to the gym, it might not be that you're lazy but just that you're bored of your particular routine. So in the spirit of keeping life interesting, we've teamed up with Perrier–the perfect, refreshing compliment to any workout–to bring you some of the most fun fitness trends in existence.
Trapeze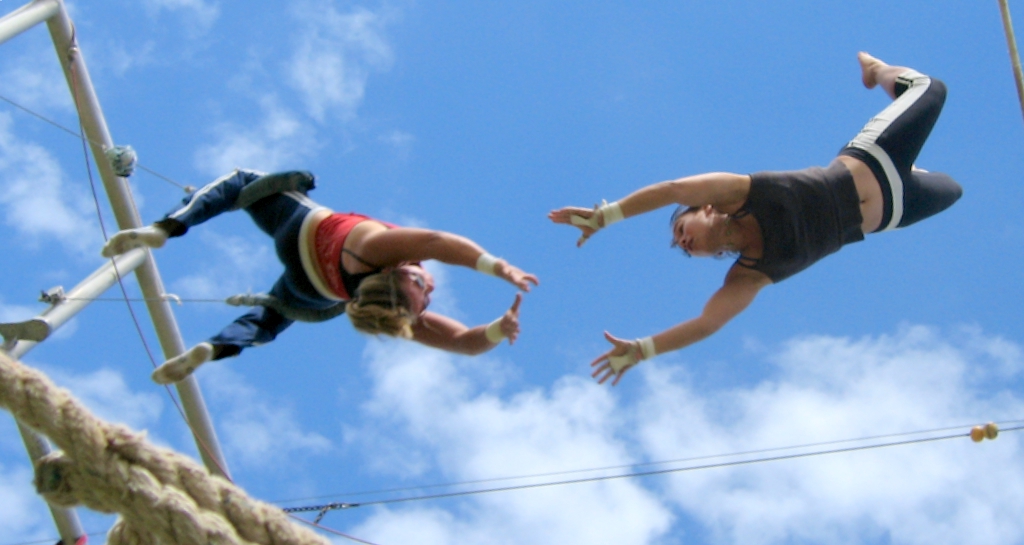 Next to skydiving, trapeze is about the closest you can get to flying. In the past few years, it's gained popularity in cities across the U.S., meaning it's more likely than ever there's a class in your area.
2. Trampoline
Remember how fun jumping on the bed was as a kid? Now there are actual classes you can attend to jump around on trampolines, and they're purported to burn around 500 calories per session. To those lucky few who have one in their own backyards, don't let it go to waste!
3. High Intensity Hip Hop
Hip-hop dance has always been one of the most fun ways to break a sweat. Now it's one of the most intense, too. Xtreme Hip Hop with Phil—one of the leaders of the hip-hop-as-hardcore-workout trend–is based in Cleveland, Ohio, but tours all over the country. Check the dates to see if it's coming near you.
4. Aerial Ribbon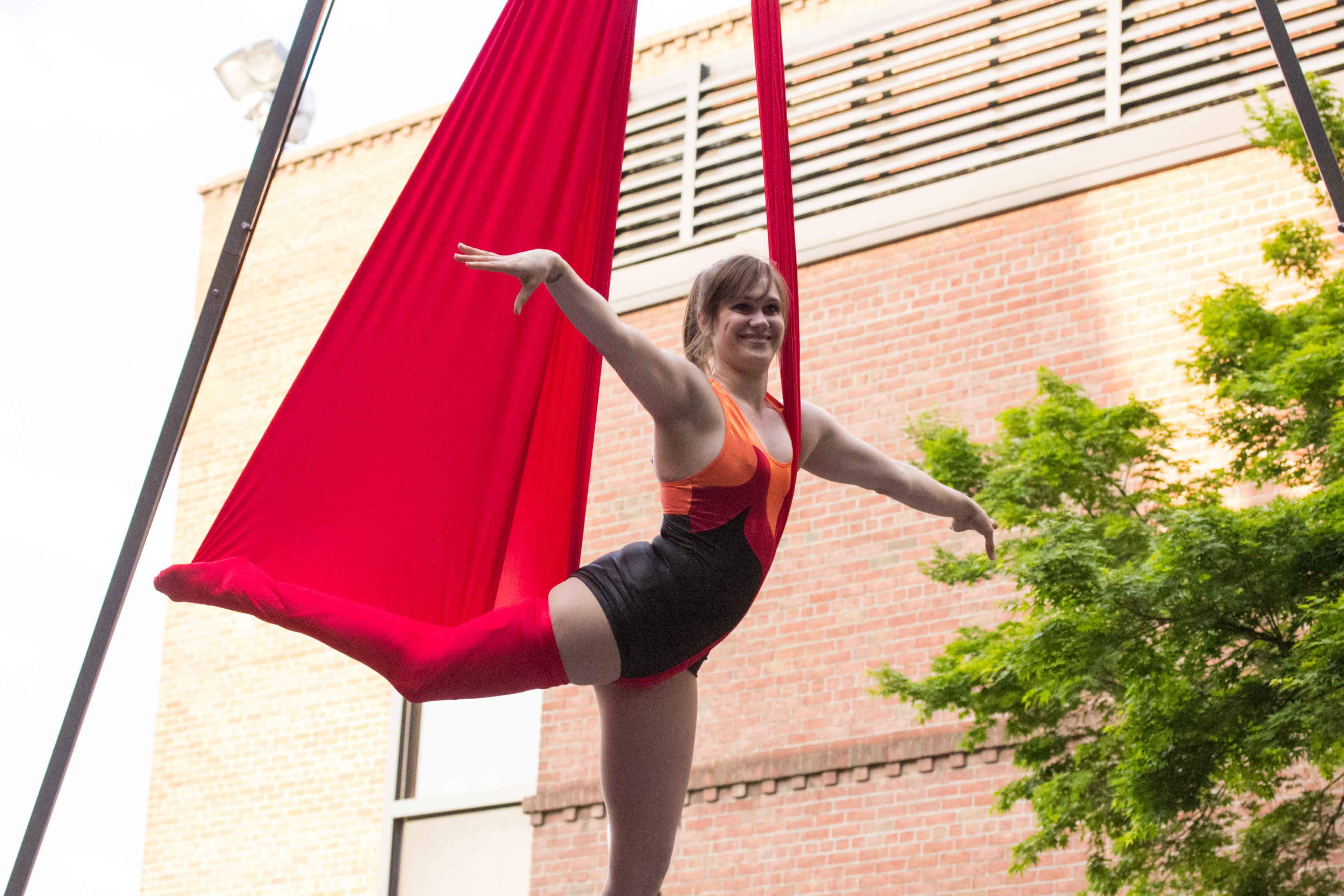 Often taught by former gymnasts and circus professionals, aerial ribbons or fabrics is a beautiful blend of exercise and art. Hanging upside down, in inverted splits, or other difficult positions, you'll tone your muscles while feeling like a real performer. Places such as Body & Pole in New York offer classes for a variety of skill levels.
5. Surfing on land
Surf training classes give you the lean, well-defined build of a pro surfer while sparing you the fear of sharks and salt in your eyes. Surfset Fitness offers classes all over the world. Find the closest one to you here.
6. Capoeira
Capoeria is a very old form of Brazilian martial art, combining dance, acrobatics, music, and competition. It's incredibly fast-paced and fun to watch. If you take a class, expect quick, complex movements, stretching, and maybe even some singing.
7. Slacklining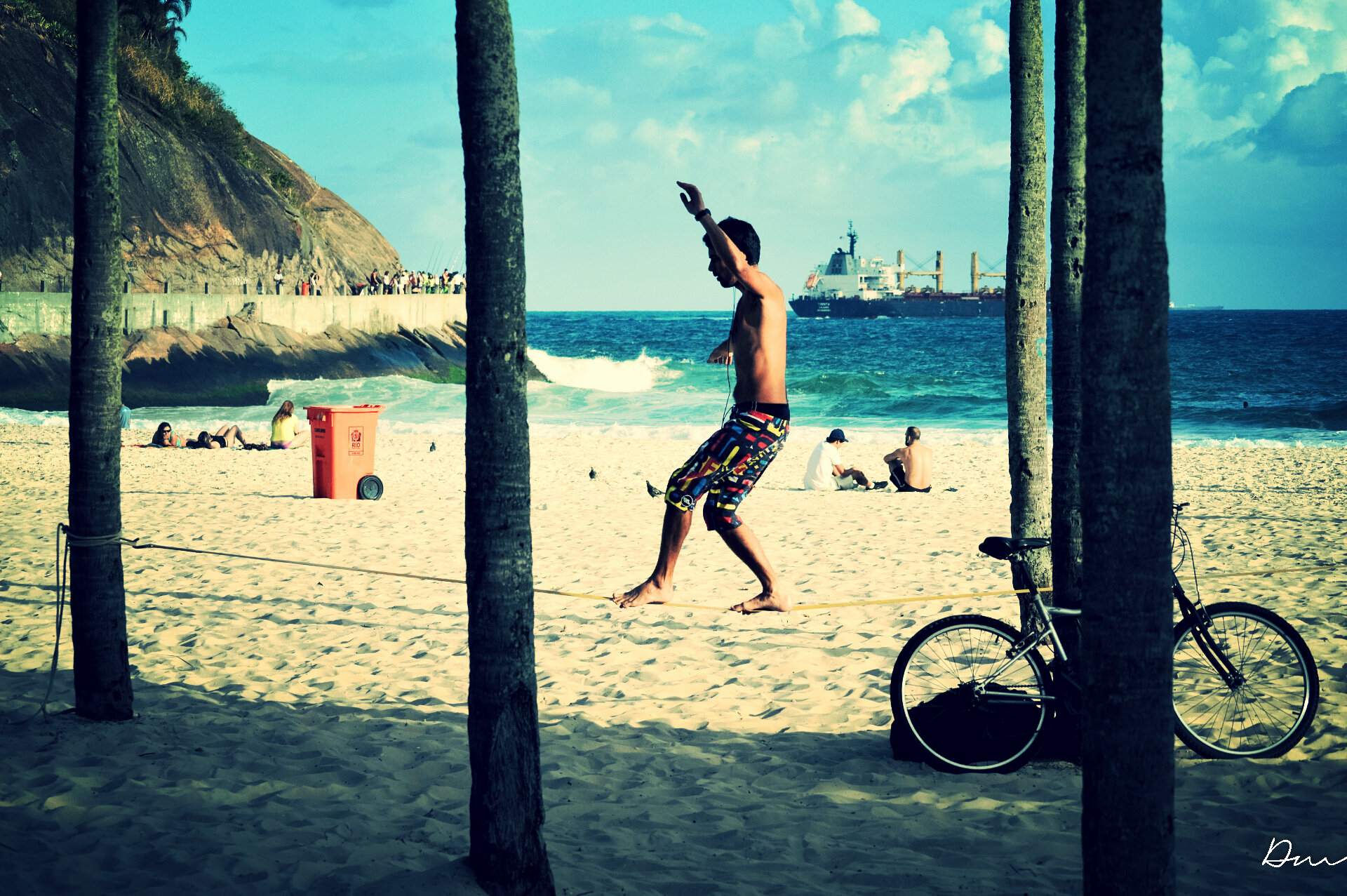 Similar to tightrope walking, slacklining involves balancing on a special type of rope that's anchored between two points. Because you can set it up anywhere (picture a beautiful clearing in a park or forest), it's one of the most versatile workouts there is. Just be sure to pack a picnic—a bottle of refreshing Perrier sparkling water will keep you hydrated and happy.
8. AcroYoga
AcroYoga "blends the wisdom of yoga, the dynamic power of acrobatics, and the loving kindness of healing arts." If you find yourself loving one of the classes, try the AcroYoga Festival in Oregon (October 9-11). It's three full days of intense practice and exploration.
9. Dodgeball
Any activity that reminds you of recess probably spells good time, but if you were never a big 'team sports' person, or got a little rusty in the decade or so since you last played, dodgeball is by far the easiest to pick up again. Go all out and organize a team, don knee-high socks, sweatbands, and neon short shorts. Or volunteer at a school and gain some karma while you're at it.
10. Swing Dancing
Of all the amazing, recreational dances out there, swing might be the most fun one for beginners. Stick at it for a bit, and you'll either be swinging someone through the air or getting swung around. Who knew that was a workout?