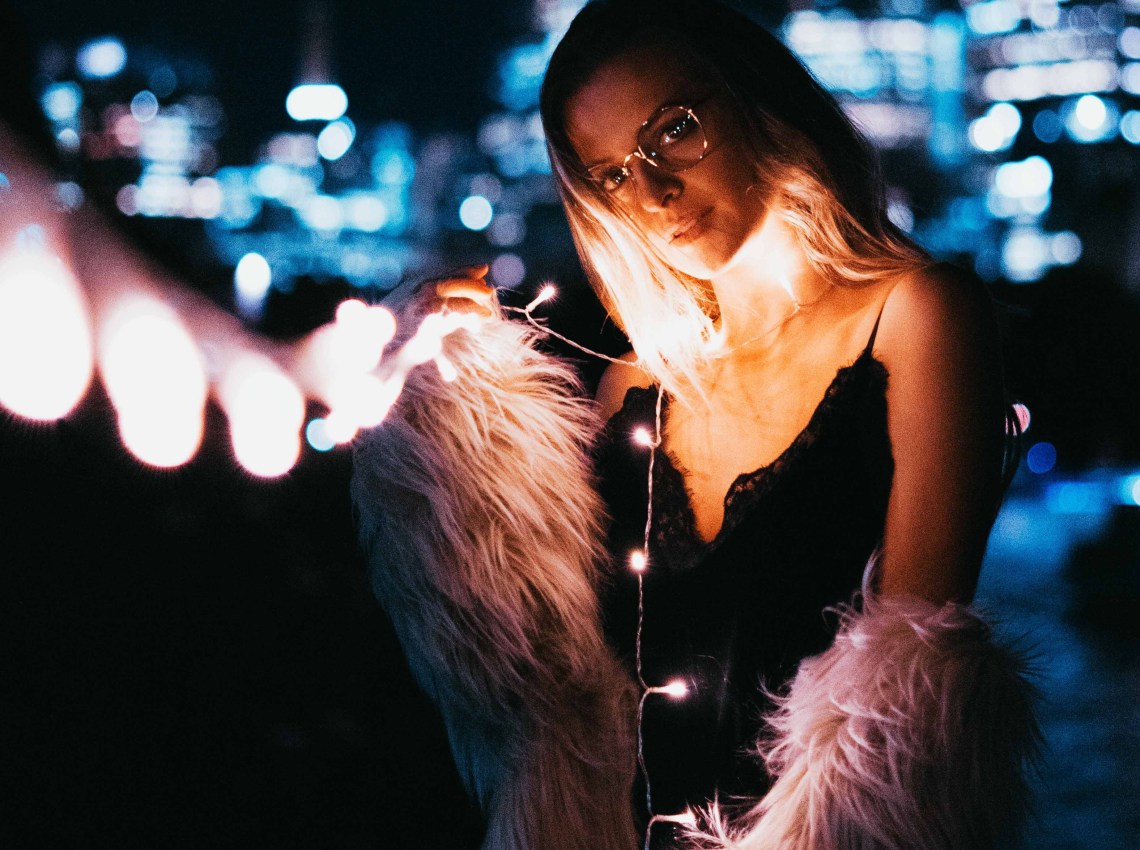 I want us to drive around town in the middle of the night, take advantage of empty streets, and make the world ours. I want us to search for a shop that is still open at an ungodly hour, walk inside with our fingers interlaced, and buy everything that will help us stay awake for the rest of the night. I want you to kiss my tired eyes and envelop me in a tight hug to give warmth in my shivering body.
Let's sit in the hood of your car and watch the stars twinkle above us. Let's name our own constellation and marvel how beautiful the sky is. Let's talk about everything – the things that give you hope, the people who broke your heart, the friends that you lost, the silliest part of your past, the most embarrassing moment of your life, the dreams inside your heart, the words that you wish you should have said.
I like to hear you ramble, stare at your moving lips, and study the expressions in your face. I like to get to know who you are at 3 am, because that's the part of the night when you're most vulnerable and honest and less scared to share your feelings. It's when you can spit your secrets in the dark and forget about your trust issues. It's when you can scream on top of your lungs and release all your frustrations.
I want to fall in love with you at 3 am. I want to rest my head on your chest and feel the rhythm of your heart.
I want to comb the strands of your hair with my fingers, be amazed at how gorgeous you look, and whisper all the compliments in the world to your ears. I want to feel the strength of your arms and know that they can protect me when I'm in trouble. I want every piece of you that's authentic, soft, and genuine.
Let's make promises about tomorrow, until the night burns to daylight, without us realizing it. Let's fill the silence around us with our wishes for our future, with our forgiveness of the past, and with our appreciation of the present. Let's face the unknown together, surrender ourselves to the things that we can't control, and let go of all our worries. Let's make our lives remarkable side by side.
Let me get lost in you at 3 am. Let me trace the scars that are visible in your skin. Let me see the flaws that you've been hiding from everyone. Let me heal the pain you're carrying with you everywhere you go. Let me take away all the doubts that are living inside your brain.
Let's make the most of the night while the whole world is sleeping because we won't always get the chance to experience an adventure like this one. The world is more beautiful when there's only the two of us – free from responsibilities, away from schedules and deadlines, protected from any harm, problems, and sufferings.
We are two tiny specs in the grand scheme of things, awake and having fun under the bright, majestic moonlight. And we have the privilege to do whatever that we want. We can drop our walls for the meantime and love each other without fears. We can wear our hearts on our sleeves, share our deepest thoughts, and speak without reservations.
There's no way for us to find out what's going to happen when tomorrow comes, but all we know is that we have each other to lean on. We have the stars to give us hope in our journeys. And no matter what the future holds, we can always look back and remember how wonderful the night has been.