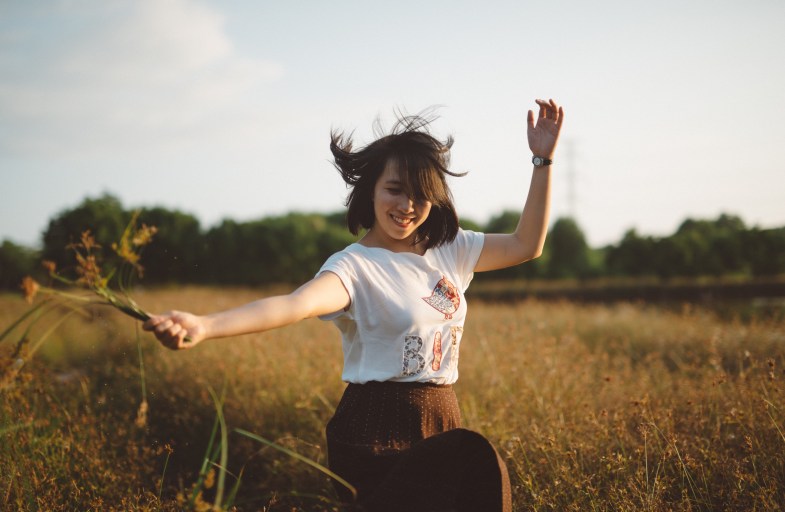 2016 was a rough year for most people. Collectively, we lost legends such as Prince, David Bowie, Alan Rickman, Muhammad Ali, and Harper Lee – just to name a few. Britain voted to exit the EU, the crisis in Aleppo reached new highs, there was the tragic shooting at Pulse nightclub in Orlando, and to top it all off, Donald Trump was tapped as the best man to tackle such issues (insert eye roll here). Personally, we lost friends, had our hearts broken, faced rejection, and were subject to a few too many disappointments.
2016 was hard, there's no denying that. But, because of it, I know that 2017 can be better – that we can all be better. While it won't all be perfect and neither will we, if we take a step back and reflect on this year, allowing it to make us better, not bitter – I think maybe, just maybe, 2017 could really be our year.
2017 will be the year of forgiveness. It will be the year of forgiving people who aren't sorry, accepting apologies never received. Doing so with the realization that forgiving doesn't make us weak – in fact, it's the very thing that sets us free. 2017 will be the year we learn to forgive not only others, but ourselves. With the acknowledgement that we're so much more than the mistakes we've made and that in order to move forward, often the first person we must forgive is ourselves.
2017 will be the year of love. It'll be the year that we practice empathy, tolerance, and compassion, with the realization that love grows when we give it away freely. 2017 will also be the year we fall in love with ourselves. Doing so with the realization that the relationship we have with ourselves sets the tone for every other relationship we'll ever have. Because if you don't love yourself, you'll spend a lot of time chasing after people who don't love you either.
But, above all else, 2017 will be the year of letting go. Because forgiveness means letting go of old grudges and heart breaks.
Love means letting go of perceived notions of who you 'should be', instead embracing all that you are. 2017 will mean letting go of the anger and hate we felt in 2016, because hate has caused so many problems yet has never fixed one.
I don't believe in the phrase "New Year, New Me". I'm a firm believer that every mistake and decision, good or bad, has led us to this precise moment in our lives– and that in this moment, we're exactly where we need to be.
And so, I hope that 2017 ends up being all that you wished it to be – however if it doesn't, or if at any point along the way, you find yourself losing your footing, forgive yourself, practice love and compassion, take a deep breath and let go, with the realization that you don't need a new year to start fresh –every moment is an opportunity to begin again.