The Circleville Letters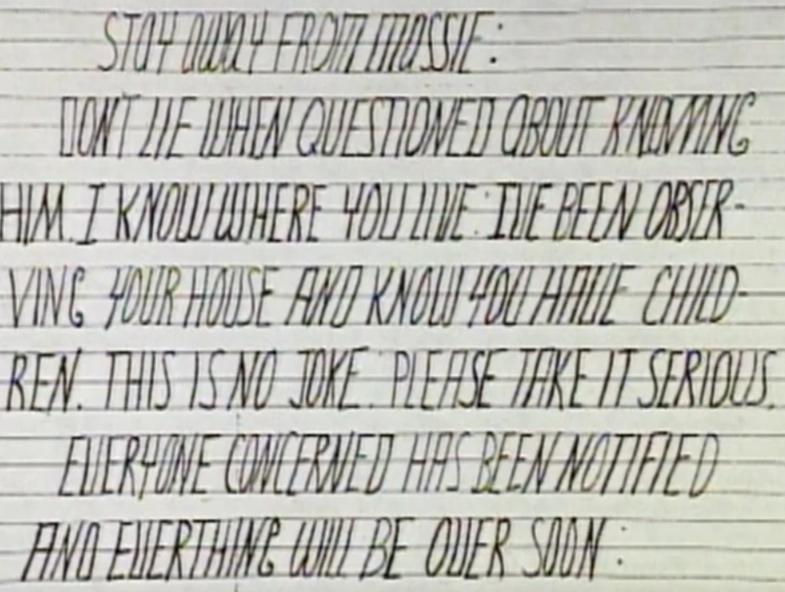 A woman and her husband in Circleville, Ohio started getting creepy letters. One day, the husband received a letter and got riled up enough that he got his gun and left the house. He was letter found dead in a car crash, his gun had been fired. The husband's brother was eventually charged with the crime, but he began receiving the same letters once he was in prison.
Here's a nice write-up on the whole store from The Line-up.