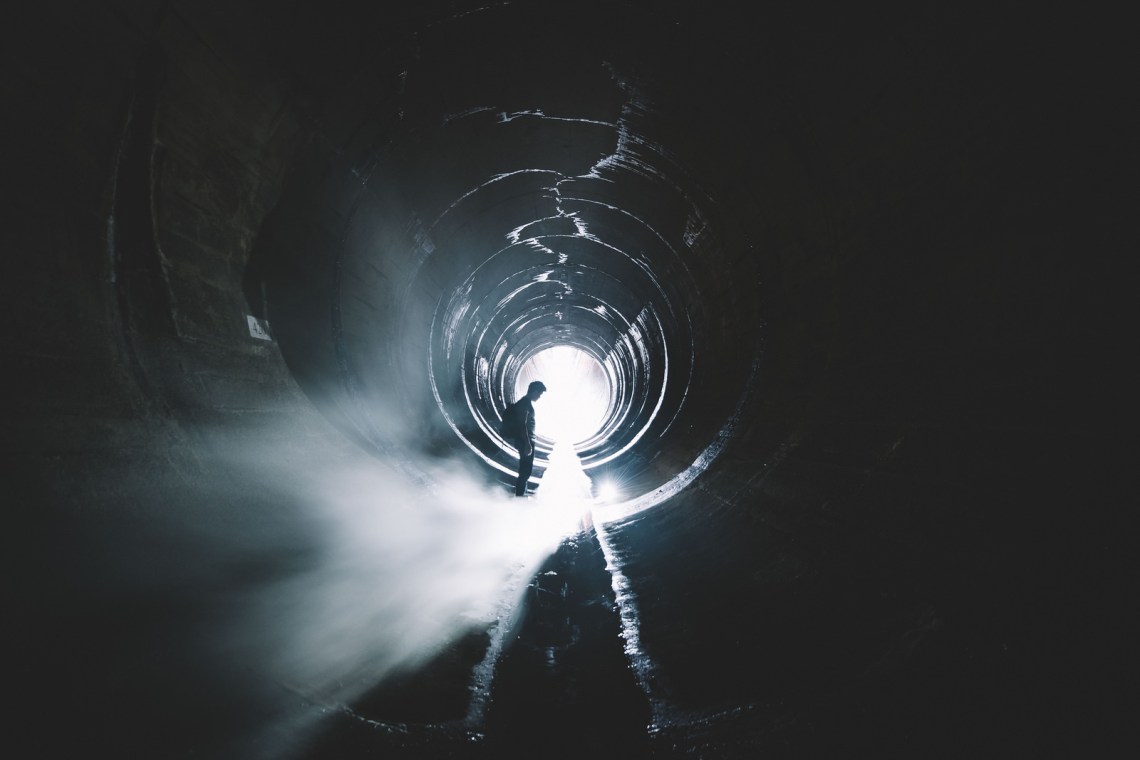 1. Hello?
When I was in my early 20s, I was fresh out of the closet and lived in the French Quarter. I started getting hangup calls from someone (presumably a hookup).

After a few months of sporadic calls, someone showed up outside of my window at around 2 AM and started blasting a tape recording of me saying, "Hello…? Hello….?" then drove off.
2. Early Dismissal
When I was in third grade, I remember getting called to the front office to be dismissed. I ALWAYS knew when I would be getting dismissed before hand so this caught me off-guard. Maybe my mom was going to surprise me with a day off? Maybe?

Anyway – I get about halfway to the office and my teacher comes up behind me screaming at the top of her lungs to get back in the classroom NOW! And grabbed my arm super hard (which I understand now as an adult) and drug me back into the classroom. I thought I was in trouble. … She immediately slammed the door shut behind me and locked it, then flipped the lights off. I'm so very, very confused.

The classroom phone was lying on her desk instead of being hung up on the wall. She whispers into the phone that I'm officially back in the room and in lockdown. Then an announcement over the schools intercom informs the entire school that they need to be in lockdown and that all students need to RUN back to the classrooms. Queue silent panic.

….long story short. Some random guy tried to dismiss me from school to kidnap me. We don't know who he was or anything about him. My mother was immediately called to dismiss me after being phoned about the incident. She had to show her license and walk all the way to the classroom to physically walk with me. Three days after this event (happened in a Friday) we had full photo name tags for ANY non-student (aka an adult) who wanted to walk through the office doors. You had to give your license #, scan a copy of your license, take a current pic to be printed on a temp badge, then be cleared to enter the actual building by scanning the photo-ID temp badge.

Makes me sick to think about. I now have a three year old daughter who I am slightly nervous about sending to school in a few years. Fortunately school security is way more amped up than when I was in school back in the 90s….
3. Tragedy At The Ski Lift
A person was shot in the head three feet away from me in the spot I was standing not 5 seconds before in queue.

I was skiing with a group of my friends, and I let a family take my spot in line because it would have fit the lift exactly at 10 people. We quickly swapped spots and I turned around to my friends putting my back to the father who now stood in my spot. Then he just dropped. No loud bang or anything, just a thud as the guy hit the snow with blood splattering all over my back. I see his face everyday. . .

We found out later that there was a group of people hunting where they shouldn't have been, and that it must have been a stray bullet.