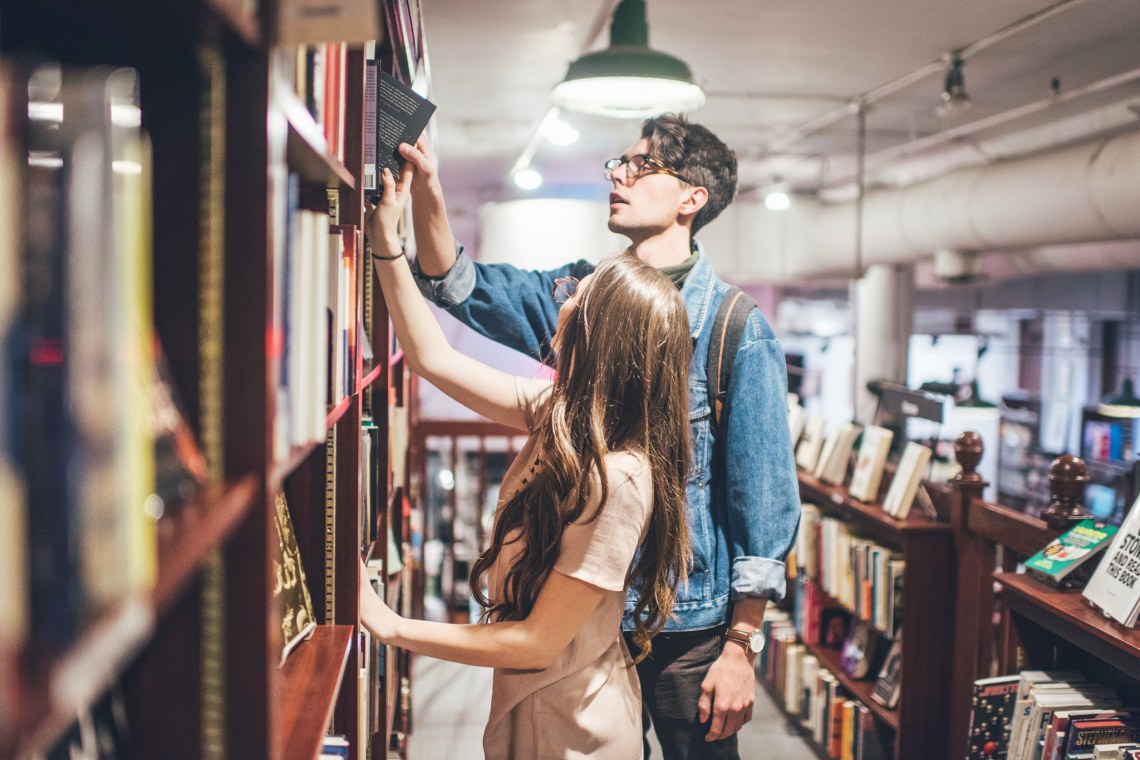 Last week I got an email from a young man who asked me for a reading list of books about humility. Since it would have been absurdly hypocritical to answer with my own book, Ego is the Enemy (even if it was to point him to the bibliography I was much indebted to at the back), I decided to put together this list.
In my reading, I've found that books on this topic fall into a few distinct categories. First are books of advice. These are books that give us strategies and insights about how to stay balanced, clear-headed and humble. The next are what might be called cautionary tales—biographies that chart the fall of egomaniacs or stories from history about the costs of letting things go to your head. Conversely, there is also inspiration of remarkably successful people who resisted the tug of ego and stayed sane and sober despite it all.
This battle against ego is essential and one we find across cultures, schools and generations. In fact, it would be hard to find any wise or successful person who didn't warn against ego. From Genghis Khan's saying, "If you can't swallow your pride, you can't lead" to Cyril Connolly's "Ego sucks us down like the law of gravity" to Marina Abramovic's line, "Your ego can become an obstacle to your work. If you start believing in your greatness, it is the death of your creativity."
So fight it. A lot depends on whether you win the battle. Hopefully these books will help.
***
Advice
How Adam Smith Can Change Your Life by Russ Roberts — Russ Roberts did the world an amazing service by reintroducing Adam Smith's The Theory of Moral Sentiments and making it accessible to modern readers. One of the best parts is "The Impartial Spectator," a wonderful exercise to evaluate potential behavior. It forces you to ask: What would a completely indifferent human being think about what I am about to do? Would I be embarrassed? Would I try to rationalize this to them? Would they respect it? The exercise will bring you a much needed dose of objectivity into your own behavior—it will be the strongest antidote you can bring in your fight with ego and pride.
The Captain Class: The Hidden Force That Creates the World's Greatest Teams by Sam Walker  — This book from the founding editor of The Wall Street Journal's sports section aims at answering one question: What did the most dominant sports teams of all time have in common? The answer that emerges is that each had the same type of captain—a leader who led the team to historic greatness. But here's the crazy thing about those leaders: It's rarely the person you think. For instance, the Chicago Bulls were led to success not by Jordan but by Bill Cartwright. Or the US Women's Soccer team, which won the World Cup, was actually led by Carla Overbeck (and her secret? She would unload the bus for her teammates at each stop). There is a wonderful chapter in this book about how captains "carry water" for the team—how they are strong yet humble enough to do the things other people aren't willing to do.
The Road To Character by David Brooks — When General Stanley McChrystal was asked on the Tim Ferriss podcast what was a recent purchase that had most positively impacted his life, he pointed to this book. I agree. It can be a bit stilted and dense at times, but it should be assigned reading to any young person today (a little challenge is a good thing). Illustrating with diverse examples and stories from great men and women, from Dorothy Day to Dwight Eisenhower, Brooks admonishes the reader to undertake their own journey of character perfection. In my own book, I explore the same topic (humility) from a different angle using similar stories—I'm attacking ego, he's building up character. Brooks's meditation on the difference between the eulogy virtues, the ones that are talked about at your funeral, versus the resume virtues, the skills you bring on the market, is also great.
A Fighter's Mind by Sam Sheridan — Sam Sheridan's work first turned me onto the paradoxical humility of the men who practice such an aggressive and dangerous trade. Through interviews with some of the most remarkable fighters today, like champions Randy Couture, Frank Shamrock, Dan Gable, Greg Jackson and others, the book illustrates how lack of ego and humility are the bedrocks of success in one of the most unforgiving sports. As Frank Shamrock would say in the book: "Ego is an evil thing. Confidence is important but ego is something false. Humility is the way to build confidence, and ego is hugely dangerous in this sport…It's all garbage, the ego is garbage."
So Good They Can't Ignore You: Why Skills Trump Passion in the Quest for Work You Love by Cal Newport — Unlike other modern advice, Cal takes a different tack when it comes to your career: It's not about marketing and promoting yourself, it's about pouring that energy into the work. It's not about how much you love what you're doing, it's about the value you create for other people. Cal's book also does a great job at explaining why "follow your passion" is bad advice when it comes to what to do as your career.
Humilitas: A Lost Key to Life, Love, and Leadership by John Dickson — This is a short book by historian John Dickson who shows how humility was the most critical virtue for the great men and women in history. The book illustrates how humility is not low self-esteem and self-loathing but it recognizes our inherent worth and seeks to use whatever power we have at our disposal on behalf of others.
The Subtle Art of Not Giving a F*ck: A Counterintuitive Approach to Living a Good Life by Mark Manson — This book has secured a foothold in every imaginable bestseller list for a good reason. Even if you only read the "You Are Not Special" chapter, it will be well worth your money and time. Mark writes against the grandiosity, entitlement and superiority that has come to define our times—that what we need is objectivity and humility to accept reality on reality's terms. As he writes, "The knowledge and acceptance of your own mundane existence will actually free you to accomplish what you truly wish to accomplish, without judgment or lofty expectations."
Creativity: The Psychology of Discovery and Invention by Mihaly Csikszentmihalyi —In interviewing essentially an entire generation of brilliant creative minds from every discipline, Mihaly was able to present the most accurate and relatable picture of what it means to be an artist or a creative. As you'll see, it's not ego that these people have in common but humility and a love of craft. It's not tortured angst either, but a desire to express themselves and do work that matters (and in many cases, to also have happy lives and families). In a way, it makes it clear that the Kanye West's or the Kurt Cobain's of the world are the exceptions that prove the rule—not models for aspiring creatives to base their careers on.
The Education of a Coach by David Halberstam / The Winner Within by Pat Riley / The Score Takes Care of Itself by Bill Walsh  — These three "coach" books are classics for a reason. A coach after all is fighting multiple battles daily: How do you keep one player from becoming complacent? How do you build another one up without fanning the flames of ego? How do you keep them all humble and hardworking? Each book offers timeless lessons in one of the most challenging professions. Pat Riley's concept of "the disease of me" is a great articulation of what happens to individuals and to teams as they begin to achieve success. Halberstam's line that Bill Belichick is "not only in the steak business, but he has contempt for sizzle" is brilliant. It's why the man has been able to build one of the greatest franchises in the history of sports. Bill Walsh's "Standards of Excellence" are absolutely worth reading about, but most of all I was deeply inspired by the way that Walsh, decades after his Super Bowls, resisted the urge to take credit for it all or to claim that it was all part of some sweeping vision or plan.
The Vanishing American Adult: Our Coming-of-Age Crisis—and How to Rebuild a Culture of Self-Reliance by Ben Sasse — This is a thoughtful, non-partisan, and constructive book written by the Nebraska Senator Ben Sasse. It shows you what it means to be an adult, a citizen, and a mature contributing member of society. Senator Sasse's book is a manifesto on the virtues of hard work, humility, compassion, and duty as well as the perils of modern entitlement and forever-childhood that have messed with the millennial generation. For anyone on the fence about the book I would suggest you at least listen to or read his conversation with Tyler Cowen. It's just as valuable as the book.
But What If We're Wrong? Thinking About The Present As If It Were The Past by Chuck Klosterman — It's always good to remind ourselves that almost everything we're certain about will probably be eventually proven wrong. Klosterman's subtitle—Thinking About the Present As If It Were the Past—is a brilliant exercise for getting some perspective and humility. Whether you think, say 2018 is going to be a year of radical change for the better or a horrible year of excesses of dangerous precedent, you're probably wrong. You're probably not even in the ballpark. This book shows you why, not with lectures about politics, but with a bunch of awesome thought experiments about music, books, movies and science.
Inspiration
Meditations by Marcus Aurelius — I would call this the greatest book ever written. It is the definitive text on self-discipline, personal ethics, humility, self-actualization, and strength. Meditations is perhaps the only document of its kind ever made. It is the private thoughts of the world's most powerful man giving advice to himself on how to make good on the responsibilities and obligations of his positions. To remain humble and avoid the trappings of his position. Trained in Stoic philosophy, Emperor Marcus Aurelius stopped almost every night to practice a series of spiritual exercises—reminders designed to make him humble, patient, empathetic, generous, and strong in the face of whatever he was dealing with.
Marshall: Hero for Our Times by Leonard Mosley and General of the Army: George C. Marshall, Soldier and Statesman by Ed Cray — For every Douglas MacArthur or George McClellan (see his bio below), brilliant but laughably convinced of their own greatness and power, there is someone like George Marshall, a general who accomplished far more (far more quietly) and coveted far less credit along the way. For instance, during World War II he was practically offered the command of the troops on D-Day. Yet he told President Roosevelt: "The decision is yours, Mr. President; my wishes have nothing to do with the matter." It came to be that Eisenhower led the invasion and performed with excellence. Marshall put the mission and purpose above himself—an act of selflessness and lack of ego we need to remind ourselves of. To learn more about George Marshall, read Dean Acheson's homage to the great man as well as the lecture "A Case Study in Principled Leadership: General George C. Marshall's Core Beliefs." Matthew
Sadaharu Oh: A Zen Way of Baseball by Sadaharu Oh — Sadaharu Oh is the legendary Japanese hitter who holds the world lifetime home run record, having hit 868 home runs during his professional career and was inducted into the Japanese Baseball Hall of Fame in 1994. This rare book is out of print but is an incredible autobiography and meditation on the humility necessary in reaching the heights in one's craft. It's a memoir more than it is a book about baseball so even if you don't like sports, you will get a lot out of it.
How to Live: Or A Life of Montaigne in One Question and Twenty Attempts at an Answer by Sarah Bakewell — The book is spectacular. It was a bestseller in the UK and was featured in a 6 part series in The Guardian. The format of the book is a bit unusual, instead of chapters it is made up of 20 Montaigne style essays that discuss the man from a variety of different perspectives. Montaigne was a man obsessed with figuring himself out—why he thought the way he did, how he could find happiness, his fetishes, his near-death experiences. His epistemological humility is admirable, and it is why philosopher Nassim Taleb has said that Montaigne is "worthy of respect because he's intensely introspective, with the courage of resisting his own knowledge."   
Sherman: Soldier, Realist, American by B.H Liddell Hart  — There is a stunningly profound quote from the author in this biography that defines Sherman's genius, a Civil War hero who, as a quiet, unglamorous realist, has been forgotten, or worse, vilified. "Among men who rise to fame and leadership two types are recognizable— those who are born with a belief in themselves and those in whom it is a slow growth dependent on actual achievement. To the men of the last type their own success is a constant surprise, and its fruits the more delicious…It is poise, not pose."
Titan: The Life of John D. Rockefeller Sr. by Ron Chernow — Despite his reputation as a robber baron, Rockefeller is stoic, incredibly resilient, humble and compassionate. Most people get worse as they get successful, many more get worse as they age. In fact, Rockefeller began tithing his money with his first job and gave more of it away as he became successful. He grew more open-minded the older he became, more generous, more pious, more dedicated to making a difference. In fact, Rockefeller would admonish himself daily with thoughts like this one: "Because you have got a start, you think you are quite a merchant; look out, or you will lose your head — go steady. Are you going to let this money puff you up? Keep your eyes open. Don't lose your balance."
Personal History by Katharine Graham  — After the tragic suicide of her husband, who ran The Washington Post and which they both owned, Katharine Graham, at age 46 and a mother of three, with no work experience to speak of, found herself overseeing the Post through its most tumultuous and difficult years (think Watergate and the Pentagon papers). Eventually, she became one of the best CEOs of the 20th century, period. It wasn't ego that drove her success. Because it wasn't about her. It was about preserving her family's legacy. Protecting the paper. Doing her job. She pulled through and endured with a strong sense of purpose, fortitude, and humility that we can all learn from.
The Hidden-Hand Presidency: Eisenhower as Leader by Fred I. Greenstein — When the author began his research on leadership and how presidents actually get things done, he had a quick stop at the Eisenhower Library to confirm Ike was as hands-off as possible, playing golf and letting his lieutenants run the country. In fact, this was all a brilliant act because Eisenhower was a master of behind the scenes power. Eisenhower didn't need feel the need to go around pretending to be presidential, giving big speeches or fighting with opponents in the other party. He preferred to work behind the scenes, avoiding open conflict and quietly getting things done. This book is a masterclass on in his technique: it's not through talking, it's not through looking tough, it's through organization, delegation and through behind the scenes influence.
Cautionary Tales
What Makes Sammy Run by Budd Schulberg — Sammy is the all-American heel. He's your Ari Gold without the slightest bit of human decency. He rises through the ranks of Hollywood without ever writing a word. He is shadows and illusions, and the ultimate power-player. Sadly, as Schulberg mentions in his introduction, the message has been perverted. Our society tends to see Sammy as a hero instead of a villain—or at least someone to pity. What Makes Sammy Run? is a novel that reminds us that even with egotists "win," they lose.
Ask the Dust, Dreams from Bunker Hill, Wait Until Spring, Bandini and The Road to Los Angeles by John Fante — In John Fante's Ask the Dust (part of a series known as The Bandini Quartet, included in this section), the protagonist is the young Arturo Bandini who alienates every person he meets as he tries to become a famous writer. The young writer doesn't experience the life he is living, he sees it all "across a page in a typewriter," wondering if nearly every second of his life is a poem, a play, a story, a news article with him as its main character. It feels good— so much better than those feelings of doubt and fear and normalness— and so we similarly stay stuck inside our heads instead of participating in the world around us. That's ego, baby. Get out of your own head.
Howard Hughes: His Life and Madness by Donald L. Barlett — Howard Hughes is the archetypal example of someone who was made worse by success—in fact, I'd argue he was probably one of the worst businessmen of the entire 20th century. Stripped of the marketing and the Hollywood glamour, Hughes' story is unbelievably sad (and worse, mostly self-inflicted). As he said to one of his aides, as he neared death, "If you had ever swapped places in life with me, I would be willing to bet that you would have demanded to swap back before the passage of the first week." Which is why we ought to learn from his example before we find ourselves in a similar position.
The Young Napoleon: George McClellan by Stephen W. Sears  — In Union General George McClellan, you have a delusional egotist who fought poorly for a good cause. It's interesting because McClellan was such a smart and talented man yet he nearly lost the war on several occasions (and also lost chances to win the war). The title of the book comes from the nickname his friends gave him due to his outsized ego, and the book really stands as an important, cautionary tale. Related, I also recommend Tides of War by Steven Pressfield (Alcibiades' monstrous ego—fictionalized here—is a similar cautionary tale).
The Power Broker by Robert A. Caro — The 1,165 pages chronicle the rise of Robert Moses who built just about every other major modern construction project in New York City. The public couldn't stop him, the mayor couldn't stop him, the governor couldn't stop him, and only once could the President of the United States stop him. But ultimately, you know where the cliché must take us. Robert Moses was an asshole. He may have had more brain, more drive, more strategy than other men, but he did not have more compassion. And ultimately power turned him into something monstrous. If you like this, read Caro's four-part series on Lyndon Johnson which is a similar meditation on ego and power.
What I Learned Losing a Million Dollars by Jim Paul and Brendan Moynihan — There are lots of books on aspiring to something. Very little are from actual people who aspired, achieved, and lost it. With each and every successful move that he made, Jim Paul, who made it to Governor of the Chicago Mercantile Exchange, was convinced that he was special, different, and exempt from the rules. Once the markets turned against his trades, he lost it all — his fortune, job, and reputation. That's what makes this book a critical part in understanding how letting arrogance and pride get to your head is the beginning of your unraveling. Learn from stories like this instead of by your own trial and error. Think about that next time you believe you have it all figured out.
Atlas Shrugged by Ayn Rand — Why Atlas Shrugged? Because the entire premise of the book, "You guys don't appreciate me so I'm taking my ball and going home," is an exercise in ego and petulence. There is something deeply appealing to an egotistical teenager about leaving the world behind to selfishly pursue your craft. The question is: Would you want everyone else to do that? Of course not. At the end of the day Plato's allegory of the cave is a far better way to live your life than Galt's Gulch ever will be.
The Great Beanie Baby Bubble: Mass Delusion and the Dark Side of Cute by Zac Bissonnette — Right before he destroyed his own billion-dollar company, Ty Warner, creator of Beanie Babies, overrode the objections of one of his employees and bragged, "I could put the Ty heart on manure and they'd buy it!" This book is a study of ego and entitlement but also fascinating from a variety of perspectives: psychology, economics, popular culture, leadership, creativity. It intersects all of them as the story of a financial bubble, a cultural fad, a poorly run company and an eccentric creative. It is one of the best narrative business books out there.
Grand Delusions: The Cosmic Career of John DeLorean by Hillel Levin — Just like Ty Warner, John DeLorean, the brilliant engineer and car designer followed a similar trajectory. He was brilliant creatively, but no amount of brilliance could compensate for the destructiveness of his ego. It was ego and his inability to work well with others that drove him out of General Motors. His ego mired his new company in chaos and dysfunction. Ultimately, instead of being able to reflect on these failures and resolve them, he hatched a plan to save his company from insolvency with a $60 million dollar cocaine deal instead of, you know, anything but that.
Billion Dollar Lessons: What You Can Learn from the Most Inexcusable Business Failures of the Last 25 Years by Paul B. Carroll — Most business books are about what went right. This one isn't. It's about painful failures. The ones that get repeated over and over and over. This book will humble future CEOs and keep them conservative—which is an important balance for any ambitious person.
Articles/Misc.
Here are some other quicker reads I recommend:
Read Dr. Reverend Sam Wells' speech "Outrageous Humility." George Packer's epic New Yorker piece on Angela Merkel, "The Quiet German," is fascinating. There is also a fantastic and equally epic profile on her in Vanity Fair by Maureen Orth. This piece about the fall of Uber's Travis Kalanick basically follows the exact plot of Ego is the Enemy and is an important cautionary tale. A great essay from the investor Paul Graham is "Keep Your Identity Small." Cheryl Strayed's essay, "Write Like a Motherfucker," is a classic. I wrote last year about how the David vs. Goliath story illustrates the difference between ego, confidence and humility. Arnold's essay on Marcus Aurelius is a must read. You might also like this piece from me: "The Fascinating and Ego-Killing Existence of Human Wormholes."  
***
And of course it would be egotistical to actually believe my own headline. There's no way this list is actually definitive, but it is a start. If you have any other recommendations or additions, please let me know!

Like to Read? I've created a list of 15 books you've never heard of that will alter your worldview and help you excel at your career. Get the secret book list here!