Sometimes Christmas is *not* the greatest time of year. These haunting murder cases will leave you shocked and horrified.
1. Ashland Tragedy, 1881, Ashland, KY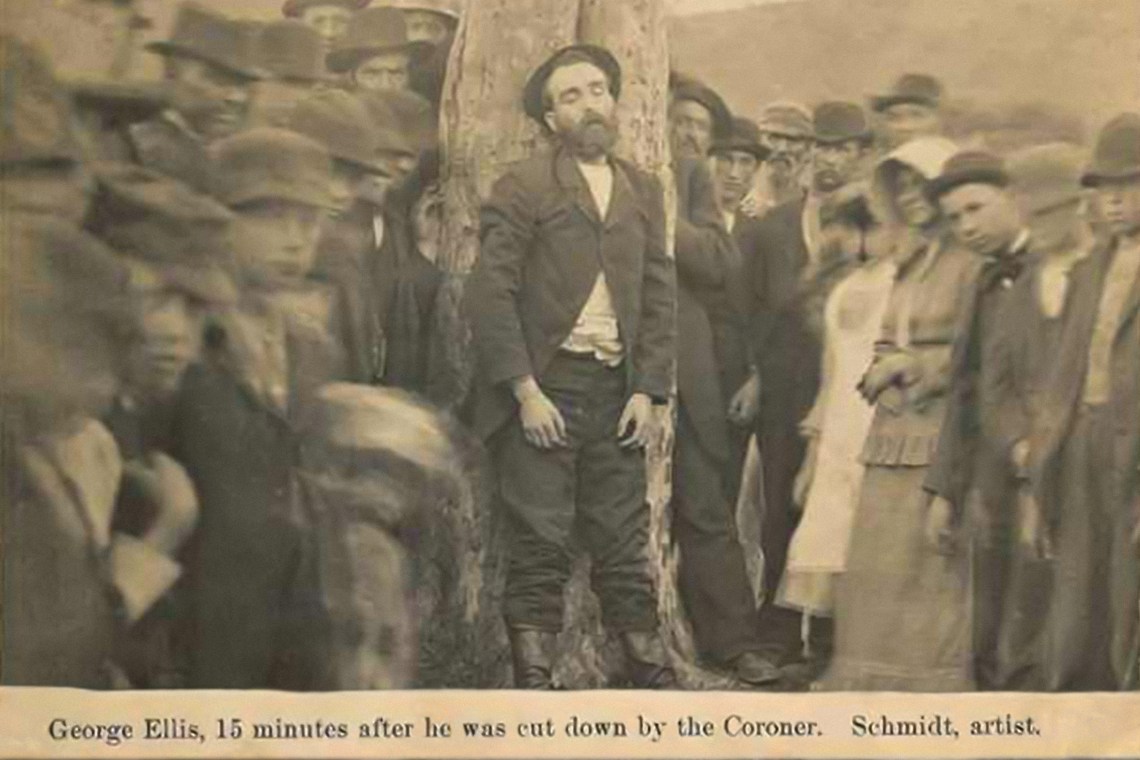 On the night of December 23, 1881 on a small town near the Ohio River in Ashland, Kentucky, three teenagers were staying at the Gibbons household while the father was off working in another town and the mother was away until the next day visiting her eldest daughter. 17-year-old amputee, Robert Gibbons, his 14-year-old sister Frannie Gibbons, and their friend 15-year-old friend Erica Carico (Thomas) were fast asleep when three assailants entered to wreak havoc.
Emma's mom, a nearby neighbor, looked out the window earlier in the night to check the kids and the house, everything seemed normal normal then. Later, the sound and sight of flames caught the attention of neighbors. The three victims were found dead inside. An axe and a crowbar, the murder weapons, both saturated in blood and hair, were also found on the scene. The physicians that attended the crime scene reported that the victims had died been bludgeoned to death, their skulls smashed to pieces. There was also evidence that the two girls had been brutally raped. It was concluded that the arson was committed in an attempt to cover up the crime.
Dawn broke on Christmas Eve and word of the gruesome murders spread through town. Although crimes like robbery and drunken fights were of the norm in this town and in this era, homicides of this nature were not and the townsfolk were left shocked and appalled. After days of investigation and questioning various people, George Ellis, after displaying signs of guilt, soon confessed to the crime, thinking it would buy him leniency, and implicated William Neal and Ellis Craft.
He claimed that they had been discussing the crime for months. William Neal had supposedly claimed that he was going to have "carnal communication" with Emma before Christmas day. In his first confession, one of a few and one recanted, he said, "A few evenings prior to the 24th I met Craft who stated that he was going to see Fanny Gibbons and take her some black candy and that he was going to have intercourse with her and he wanted me to come along. About midnight, the fatal night, we all started Craft, Neal and myself and when we got to the house Craft raised the window with an old axe and stepped in first. Neal followed and I stayed behind on the porch and afterwards I went in. Robbie was the first aroused and started to get up when Craft said 'you had better lie still.' Craft then went to the bed where the two girls were sleeping and began to take improper liberties with them. Robbie said, 'you had better stay away from there', when Craft hit him with the axe. He fell back on the lounge then plunged forward and fell fully six feet from the bed under the stairs were he was found. The girls screamed when Craft jumped on the bed and they both said 'George Craft, what are you here for?' Emma also started to jump from the bed when Neal choked her and pulled her onto the floor. She fought him and I held her while he outraged her. Neal then struck her on the head with the big end of the crowbar and she instantly died after throwing up her hands. Craft also had some trouble with Fanny Gibbons and called on me to come and help him. He then outraged her and killed her. Neal proposed killing the girls and after they were dead I took some coal oil, poured it over the bodies, and set fire to them with a match. We then left the house."
Though we may never know the real story after numerous versions of confessions, William Neal was executed in 1883 and Ellis Craft was executed in 1885, both by hanging. George Ellis was given a life sentence, but was later killed by a lynch mob.
2. Lawson Family Massacre, 1929, Germanton, NC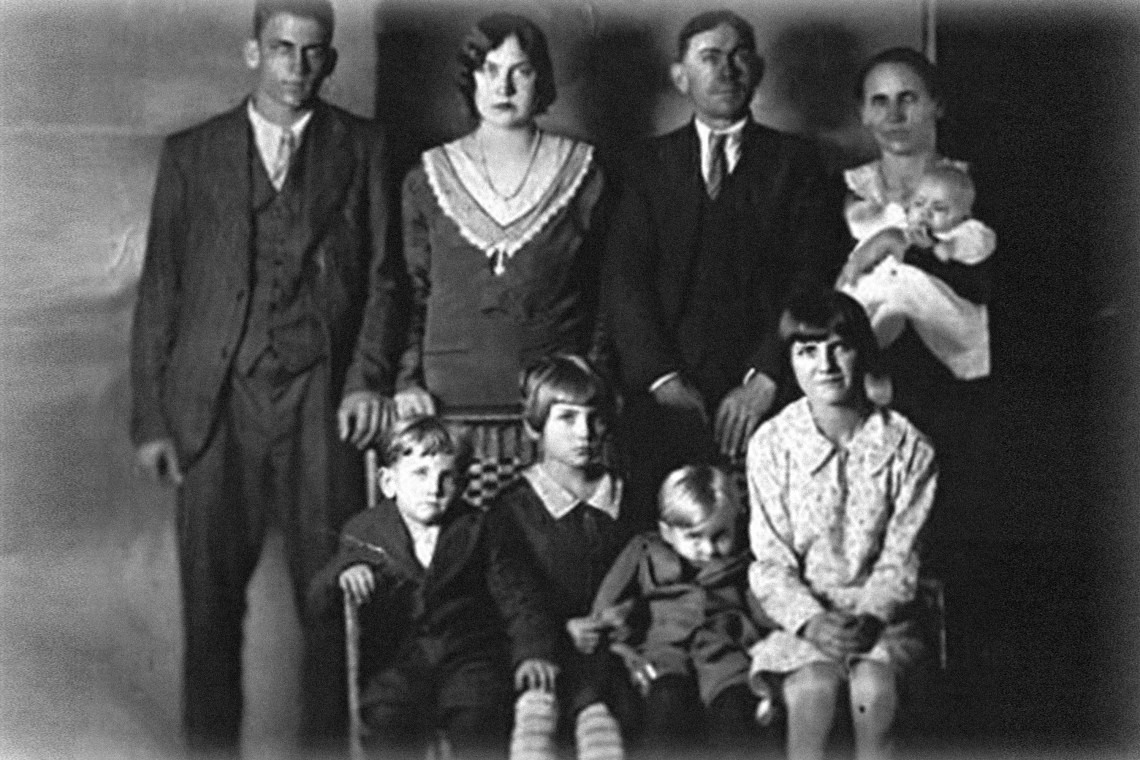 Today, the last and one of the only portraits the Lawson family took remains infamous. Just a few days before Christmas, 43-year-old Charlie Lawson, a rural and working class sharecropper, took his family shopping for new outfits to get their portrait taken. Back then this wasn't a normal occurrence for someone of his social standing and financial means. Some in that era may have even called it peculiar and odd, which would later go on to surmise that what happened had been a premeditated act on his part. Fast forward to the afternoon of Christmas Day, and all but one of the Lawsons would be dead.
Waiting by his barn for his two daughters, Carrie (12) and Maybell (7), to head out to their aunt and uncle's, Charlie saw them walk out and shot them both with a 12-gauge shotgun and proceeded to bludgeon them almost unrecognizably. He moved their bodies into the barn and then stalked towards his other family members, shooting his wife Fannie (37) who was on the porch.
Alerted by the shotgun, his sons James (4) and Raymond (2) tried to seek refuge and escape him by hiding. He shot his daughter Marie (17) and then both boys. He then bludgeoned his youngest 4-month-old infant baby girl Mary Lou to death. He then walked into the woods and killed himself. His oldest boy, 16-year-old Arthur had been the sole survivor as he had been sent into town to run an errand. Had he wanted to spare his life? We will never know.
The bodies of each family member were found with rocks beneath their heads and their arms crossed. To this day the motive and reason behind the murders remains a mystery. It has been speculated, due to statements by relatives of the family about Fannie voicing concern, that Charlie carried an incestual relationship with Marie. Whether this had something to do with this familial massacre, we will never know.
3. Los Feliz Mansion Murders, 1959, Los Angeles, CA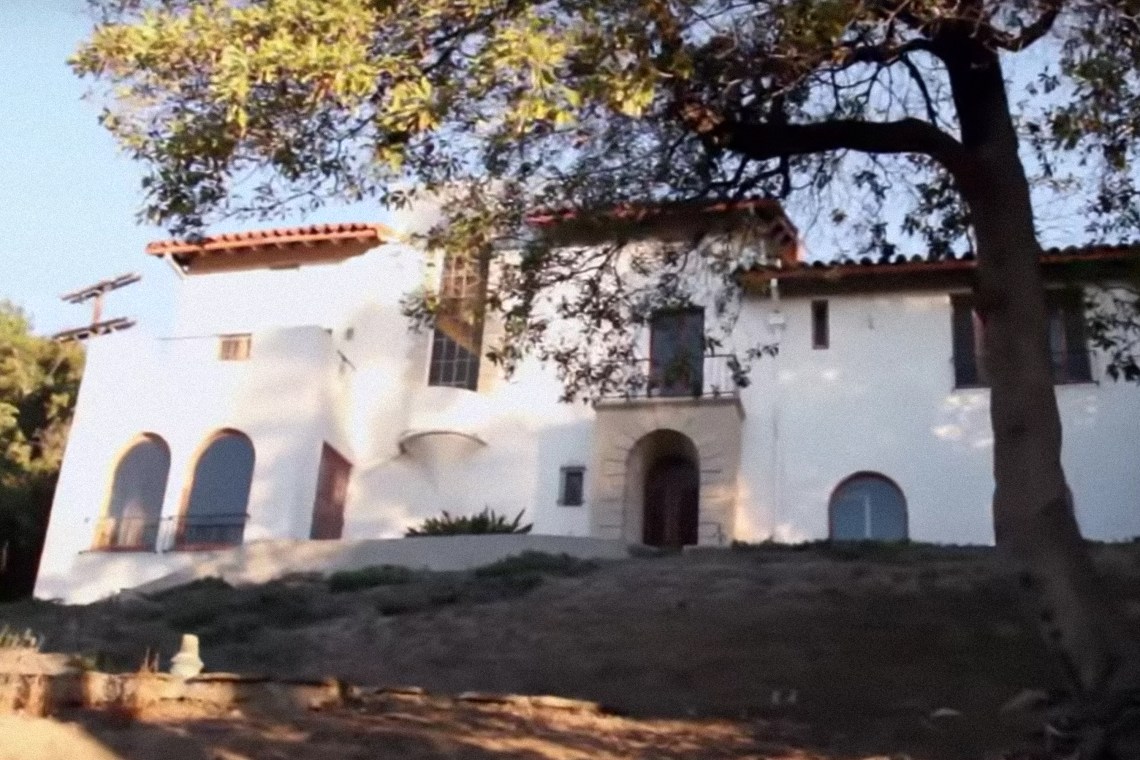 L.A. is no stranger to grisly murders, but in December of '59 it became home to one of its biggest murder mysteries with the Perelson family murder-suicides at a Spanish revival home at 2475 Glendower Place in Los Feliz.
At around 4:30 AM on December 6th cardiologist Harold Perelson struck his sleeping wife Lillian with a ball peen hammer and bludgeoned her to death before she could even know what was happening and before she could even scream for her life. She died by asphyxiating on her own blood.
The case would be different for his teenage daughter Judye, who wailed and wailed, screaming for her life as he made his way into her bedroom. Neighbors could hear as she yelled, "Don't kill me." Reportedly they could also hear her father instructing her to lay still and keep quiet. Using the same hammer he did on his wife, he struck his daughter, but not with good enough aim.She was able to escape and after seeing her mother lying dead in a pool of her own blood, she ran to a neighbor's to get help.
The two younger siblings, Joel and Debbie, had by now woken up. The patriarch of the family told them to go back to sleep and said his last words to them, "This is only a nightmare." He then took two doses of Nembutal and 31 pills believed to have been a tranquilizer or some form of codeine. By the time emergency responders arrived to the scene he was dead.
The estate was sold at a probate auction to husband and wife, Julian and Emily Enriquez. Here is where it gets even creepier. The Enriquez family apparently never moved in. After their deaths, their son Rudy inherited the house and he is quoted by the Los Angeles Times as saying, "I don't know that I want to live there or even stay here." The house reportedly sat uninhabited and still in time for 50 years and was only used as storage by Rude Enriquez. Those who peeked and those who had been inside the house say that the house remain unchanged, and appeared abandoned in time and in place as it had been before the murders.
Rudy died in 2015. Before the house went up for market and was cleaned up, pictures were taken of it as it was by photographer Alexis Vaughn. One word: eerie. The house looks lived in, things seeming to be left as they were before the murders, the mail still piled together even. There is even cat litter from the long gone family's pet. Though the origins are unknown, gold ribbon for presents could be found inside the house. You can find these pictures online today, with even video footage taken by the photographer.
4. JonBenét Ramsey, 1996, Boulder, CO
If you don't know this story, or this name, I don't know what rock you have been living under. Use the internet, please, and inform yourself, and be prepared to be sucked into one of the biggest murder mysteries of American history. I, myself, have become lost for hours in the vortex that is the death of JonBenét Ramsey. This one is a world of its own.
5. The Wholaver Murders, 2002, Middletown, PA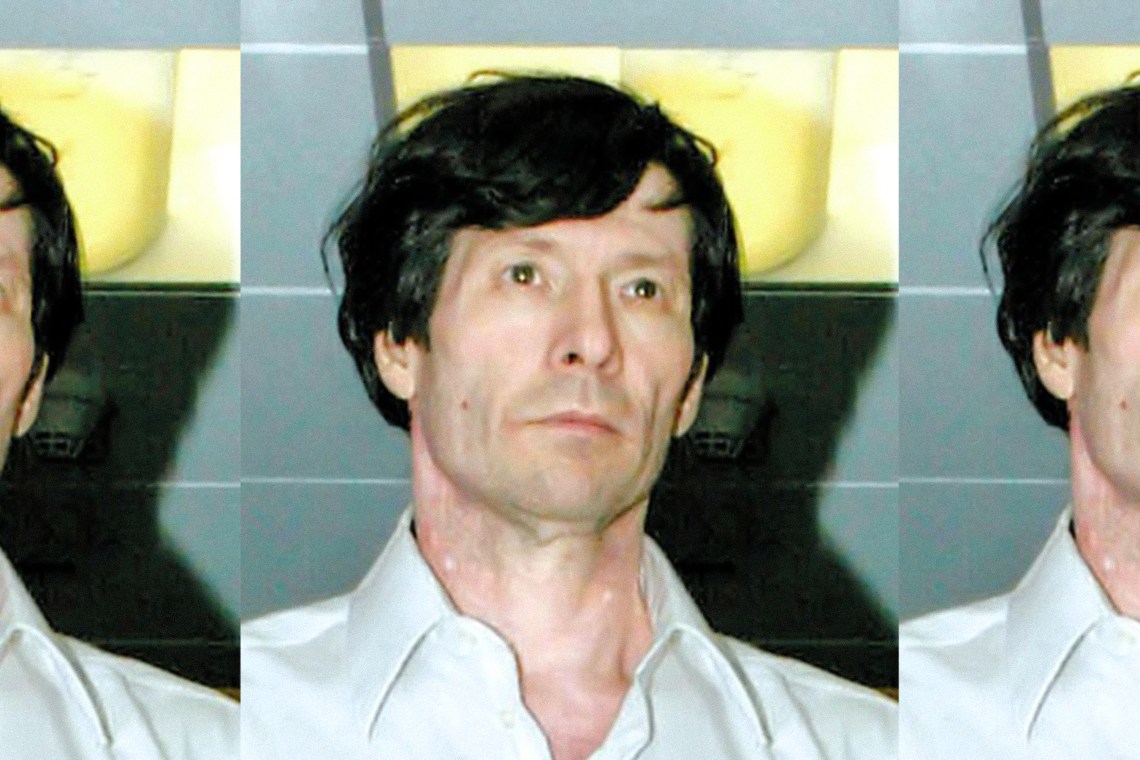 On Christmas Eve in 2002, Ernest. R Wholaver, Jr. broke into his former home with help from his brother, after being prohibited entry from the courts after being charged with sexual offenses involving molestation of his own daughters, Victoria (20) and minor Elizabeth (15). He had been evicted after his wife Jean obtained an order under the Protection From Abuse Act. And although this also prevented him from purchasing, possessing and carrying firearms, this didn't stop him from using one to slay his family.
His brother waited about a block away and acted as a look-out as Ernest approached the house and cut the telephone wires and forcibly entered the home. He shot his wife Jean and two daughters Victoria and Elizabeth. He left Victoria's infant daughter unharmed.
Days later, Wholaver was arrested and charged with three counts of first-degree murder. His brother who aided him, Scott Wholaver acted as a Commonwealth witness aiding the prosecution. Ernest Wholaver has sat on death row since 2004, while his brother was sentenced to serve 15-25 years.
6. Covina Massacre, 2008, Los Angeles, California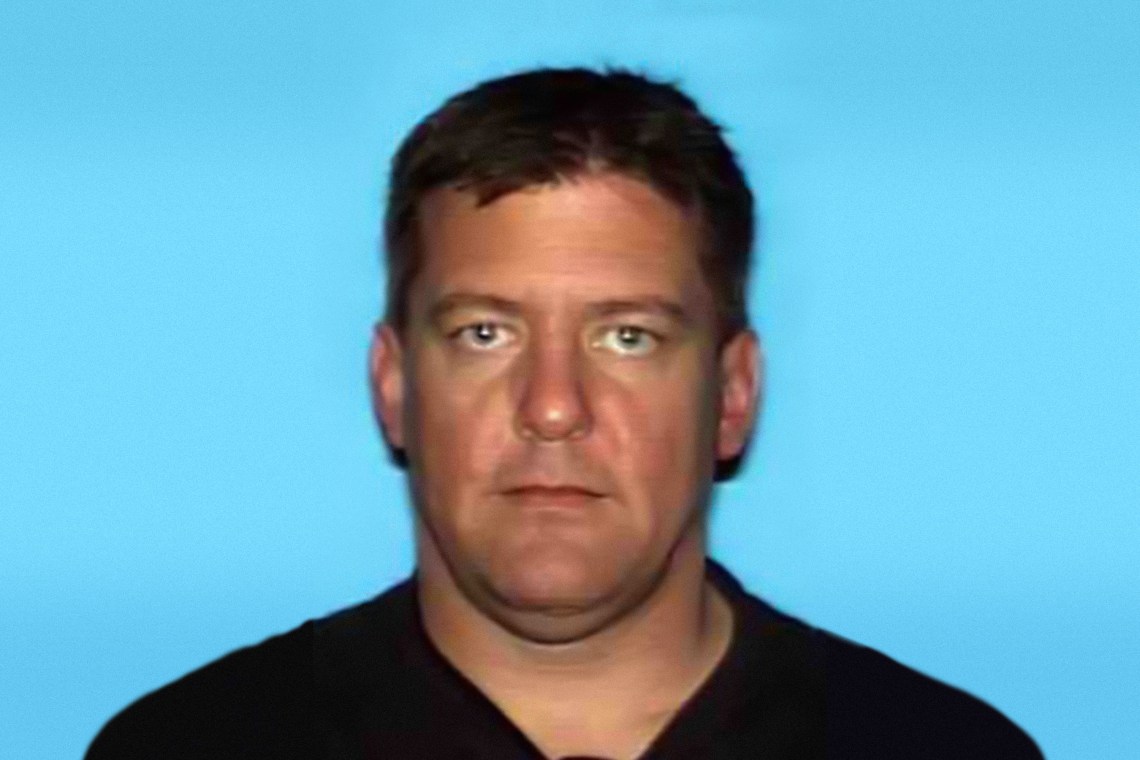 Dressed as Santa Claus, Bruce Pardo knocked on his ex-wife's family home's door on Christmas Eve 2008, where 25 people were gathered at a party to celebrate the holiday. The 8-year-old niece of his wife answered the door and as she attempted to greet him, he shot her in the face.
He had come prepared with a gift-wrapped package containing a homemade flamethrower and with a 9mm semi-automatic handgun, and three additional handguns. He then began to shoot senselessly at everyone in attendance, and purposely executing some. His ex-wife's parents, two brothers and their wives, her sister, and her nephew were killed. The 8-year-old girl survived with injuries.
After he was done shooting he unwrapped his "present" and used the flamethrower to set fire to the home. One of the survivors that managed to escape ran to a neighbor's for help. After the attack, Pardo changed into his regular clothes and took off his Santa ensemble, and drove to his brother's where he died from a self-inflicted gun wound.
The fire reportedly took approximately two hours to extinguish and victims were so unrecognizable that dental and medical records had to be used for identification.
7. Texas Christmas Massacre, 2011, Grapevine, Texas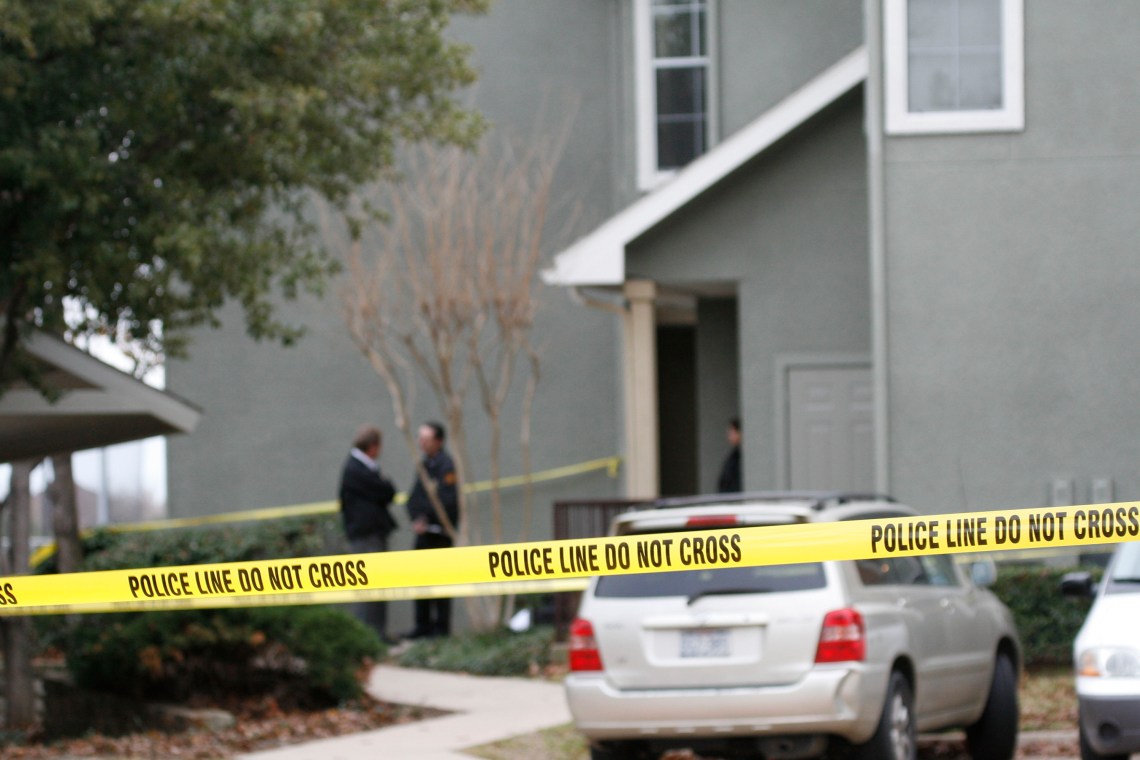 Another Santa Claus tainted Christmas for another family in 2011 in Texas. Aziz Yazdanpanah, in the same manner of Pardo, knocked on his estranged-wife's door on Christmas, dressed in a Santa Claus suit as the family was in the middle of opening presents.
Opening fire on his family, he killed his wife Fatemeh Rahmati, their 14-year-old-son, Ali, and their 19-year-old daughter, Nona. Also victims to his rage were his wife's sister Zohreh Rahmaty, her husband Mohamad Hossein Zarei, and their 22-year-old daughter Sahra. At some point before all the slayings finished taking place, someone had called 911 from inside the apartment. After spreading bloodshed and committing the murders Yazdanpanah committed suicide.
When the family was found dead by police that Christmas morning, wrapping paper lay scattered throughout with opened and unopened presents splattered in blood.
To add to chill to the tragedy, the last text Sahra Zarei would send would be to her boyfriend, just as her uncle had shown up, expressing annoyance at him doing so and his Santa ensemble saying, "Now he wants to be all fatherly and win father of the year because he fucked up before."
8. Dead Body Hidden Beneath Christmas Presents, 2011, Jacksonville, FL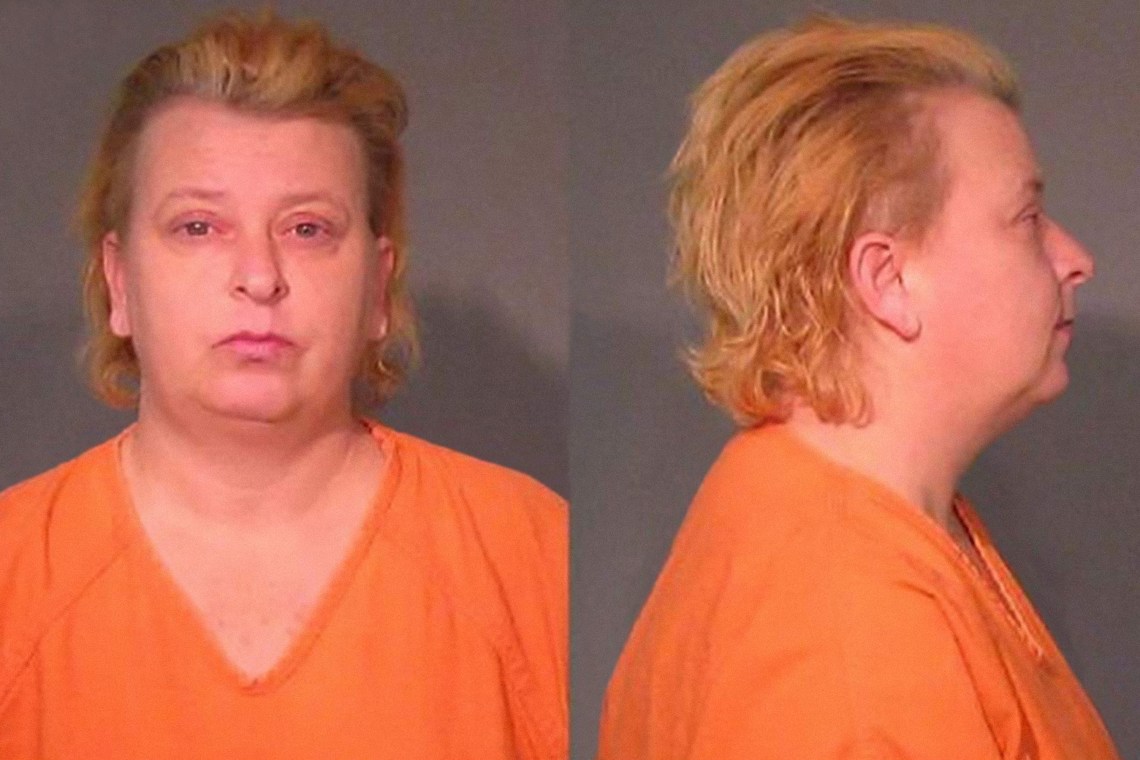 Michelle O'Dowd (67) never imagined that her giving and welcoming spirit would be what would lead to her death when she offered her friend Patty Michelle White (41) a place to stay after she had found herself homeless.
By early December of 2011, somehow the friendship had gone awry, and things had began to sour between the two. O'Dowd's twin brother was always suspicious of White and grew concerned when she failed to show up to work or answer her phone. He went to her home to check on her and found her foot sticking out from beneath presents under the Christmas tree. Her dead body laid there, buried beneath masses of Christmas presents intended for her family and grandchildren, her face bloodied.
White had strangled her and beat her to death and hid her body there. She also stole her debit and credit cards and was arrested in South Carolina after being found when she used two ATMs.
Family members said that White was part of the family and couldn't begin to comprehend what had transpired. They were sickened that she would bury the body beneath gifts meant for children and under the Christmas tree O'Dowd took so much pride in. Christmas was her favorite holiday and she put much effort and time in decorating for it.
White was sentenced to 45 years in prison.
9. Valdez's Christmas "Present", 2013, Chicago, IL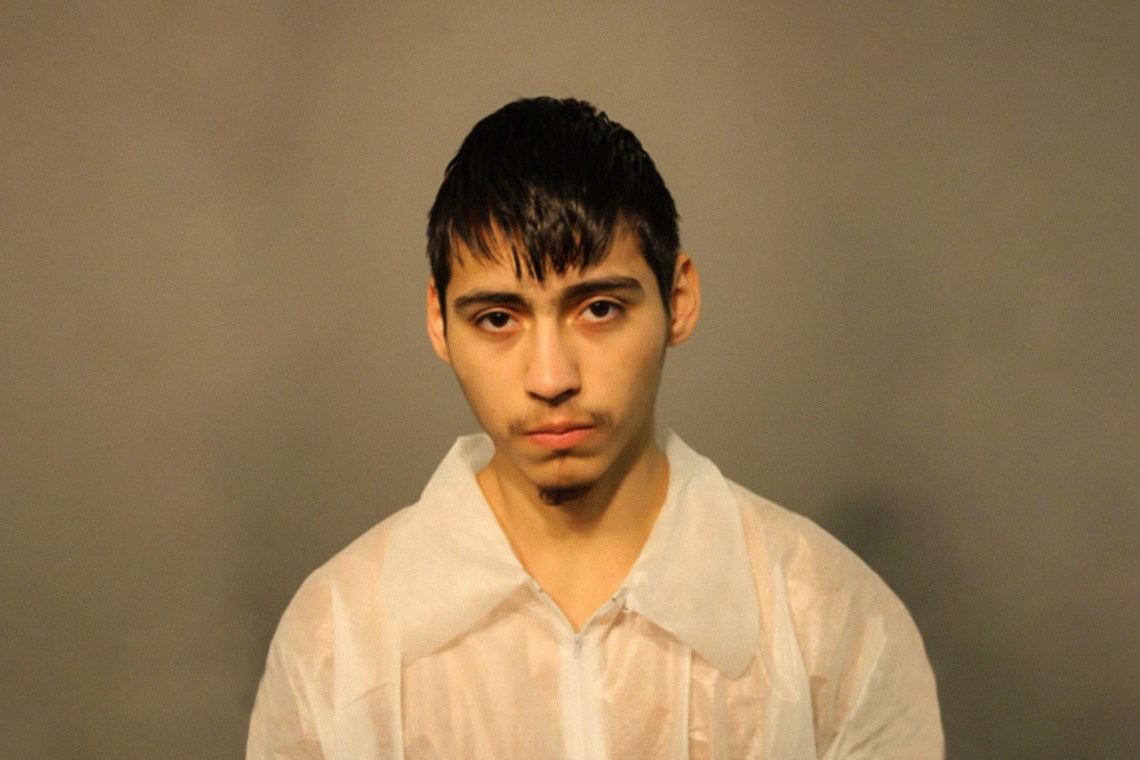 18-year-old Alexis Valdez lived with his aunt and her boyfriend Silvestre Diaz when the two males got into an argument in late December of 2013 about him living there rent-free and not contributing to the household. After this, Valdez was told he would have to move out if he continued this way.
On Christmas eve, while his aunt was out, and after drinking, Valdez, angered and in an unjustified uncivilized rage, smashed Diaz's head with a hammer. He reportedly shut the windows, closed the blinds, played some music and jammed while he used a butcher knife to cut off Silvestre's ears, nose and mouth. He also cut off his arms and used his bare hands to pull out his eyes. He then decapitated him, leaving his head on his aunt's pillow as an "early Christmas present."
After becoming tired of mutilating the body he called 911 to report a dead body. Upon arriving, police found him saturated in blood. He confessed to the murder and said he would have killed his aunt too had she been home. He was sentenced to 33 years in prison.
10. Star Baseball Teen Snaps, 2013, Gulf Breeze, FL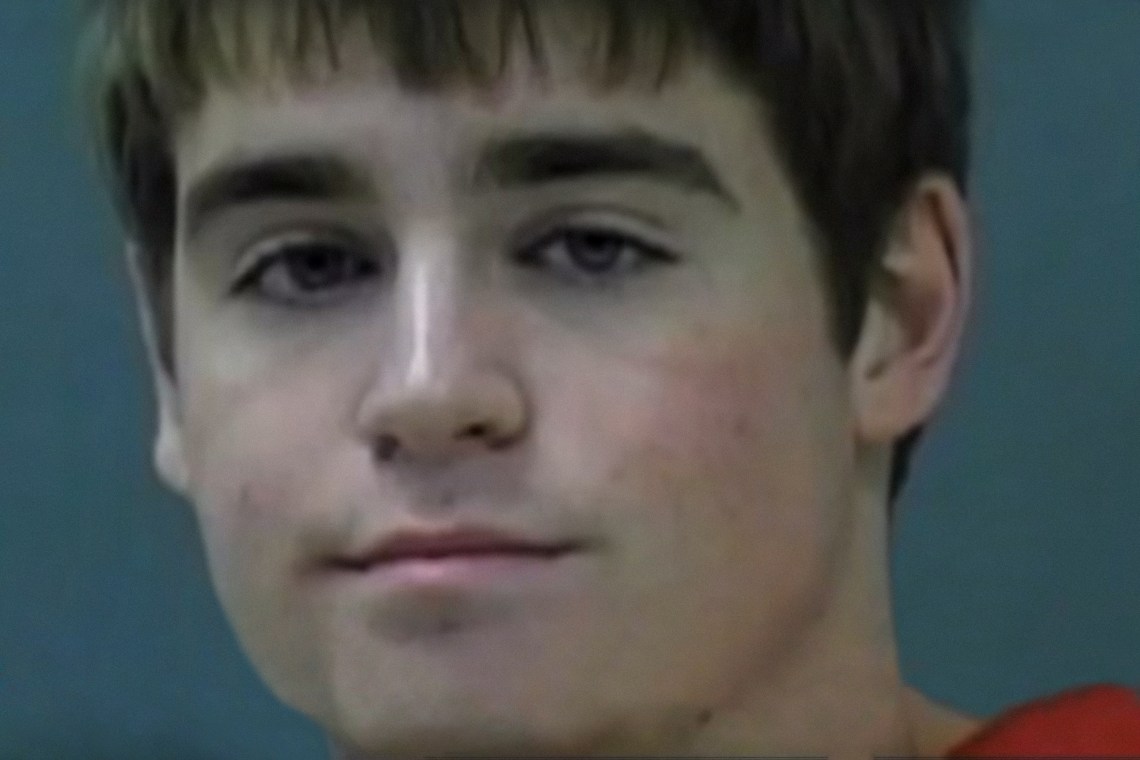 On Christmas Eve 2013, 17-year-old star pitcher for Gulf Breeze High School, William Brandon Aydelott, killed his mother, Sharon Aydelott, in what would be described later by his defense in a moment of insanity.
The teen swung at her with a baseball bat, striking at her head and her body. Using a knife, he slashed her throat, then later stabbed her in the eye plunging it in. The mother was later discovered by a friend in an huge puddle of blood.
When confessing to the brutal murder, the teen reportedly did so as a matter-of-factly and with a smile on his face as he described how he killed her. When explaining to authorities why he committed the crime he said that he was angry his family placed him in a substance abuse program and for mistakenly believing he was on drugs. The relationship between mother and son had been strained due to divorce between the parents.
Detectives asked Aydelott how he felt about killing his mother and he simply replied, "Like I did the right thing." Despite his demeanor and the savagery of the crime, he was found not guilty by reason of insanity after psychiatrist Dr. Robert Scott Benson testified that he suffered from schizophrenia, He claimed that in the moment of the crime the teen believed he was doing the right thing as he had "auditory hallucinations" commanding him to kill his mother. The psychiatrist also told the judge that he would be a danger to society if let free.
Aydelott was ordered to be involuntarily committed at a state mental hospital. His case is to be reviewed periodically. Although the State Attorney's office is said to oppose any effort that will take place for him to be released, he could technically be a free man in the future.