New Zealand is that mystical island down the bottom of the map, off the coast of Australia that nobody seems to know that much about. You've probably seen Lord of the Rings, maybe you've met a Kiwi or two, and plenty of travel sites have suggested you should go there. In case you still need further convincing before you add this destination to your bucket list, here is a little list of reasons why New Zealand should be on your itinerary in 2016.
1. Cathedral Cove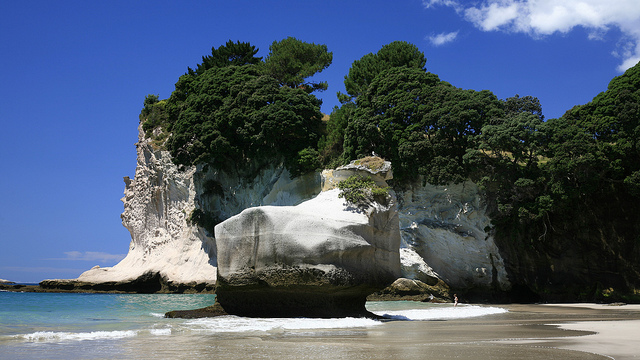 If you're a movie fan you may recognise this place from The Chronicles of Narnia: Prince Caspian, or maybe from Macklemore's music video Can't Hold Us. Lying along the Coromandel Peninsula, this beautiful Marine Reserve has plenty of kayaking, snorkelling and hiking hotspots, or if you aren't into that, enough beautiful scenery to last a lifetime. After a busy day checking out the cove, you can wander down to Hot Water Beach, where you'll find locals and tourists alike taking advantage of the natural underground hot springs by digging their own little spa pool.
2. The Bay Of Islands
The Far North of New Zealand's own little paradise. The Bay of Islands has the perfect combination of Maori Culture, beautiful beaches, adorable small towns and history, making this region one of the country's most popular tourist destinations. You can jump on a day cruise, yacht or kayak and find an abundance of sea life, from Penguins to Whales and Dolphins, if you want to make the day extra special, there's even the R Tucker Thompson ship, a working tall ship (think 1800's pirate ship), where you can climb the rigging or relax with food, depending on what sort of experience you want.
If That's not your thing, then Cape Reinga might be better, with a tour that sends you to the Ancient Kauri Kingdom, 90 Mile Beach, Sand Dunes and Gumdiggers Park, for a full day of fun.
3. Waitomo Caves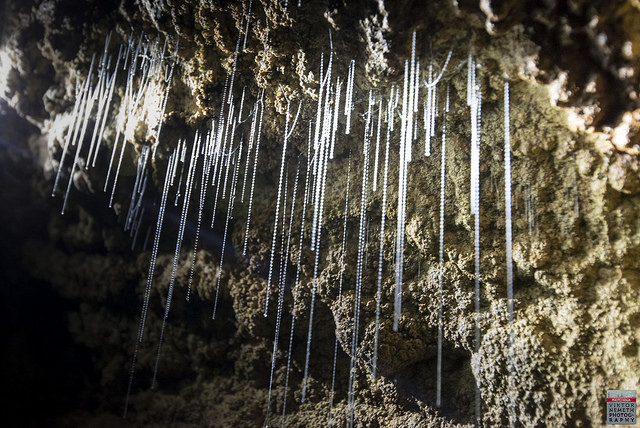 Waitomo is one of the best cave systems in New Zealand, with commercial tourism stretching back as far as the early 1900's. Glow-worms, stalactites and stalagmites, make this experience a once in a lifetime opportunity. Tours range from 45 minute dry cave walks, to the extreme 7 hour caving, abseiling, waterfall climbing tour, with different tours equipped for budget, age and experience level to suit you perfectly. As well as the caves, there is plenty of above ground activities, with horse riding, rock climbing, clay bird shooting and helicopter rides being very popular.
4. Tongariro National Park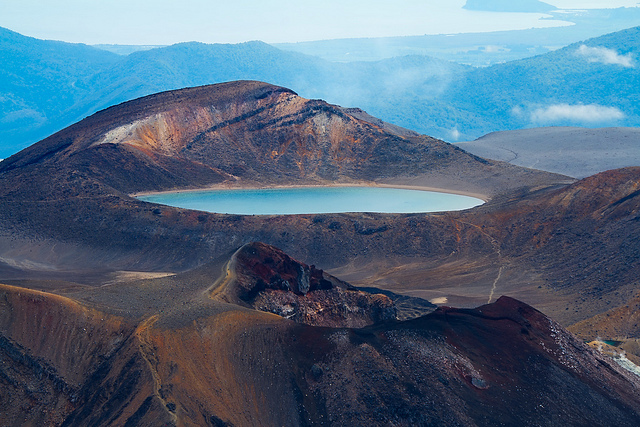 As New Zealand's oldest National Park (and one of only 28 Cultural and Natural Heritage sites in the world) Tongariro is one of the best scenic sites in the country. If you like Hiking, try out the Tongariro Alpine Crossing, which has been classed as one of the best one day hiking trails across the globe or the Tongariro Northern Circuit, which can take between 2-4 days. If you want to learn more about Maori Culture, there is plenty of Religious sites across the park, and if you want to learn more about the local wildlife, the park has a large range of endemic species (North Island Brown Kiwi's, Kaka and Blueduck) as well as the more common Tui, Bellbird, and Morepork.
Winter at Tongariro is a good time. Mt Ruapahu, one of three Volcanoes sitting in the centre of the park, boasts Whakapapa, a decent ski site, although there are a couple others in the same vicinity if you so wish.
5. Franz/Fox Glaciers
Sitting on the West Coast, Franz Josef and Fox Glacier descend from the Southern Alps in a spectacular fashion; with a river emerging from Franz Josef called the Waiho. To get the best views of the Glaciers you could either get a helicopter flight to the top, go on a guided or unguided tour, or, if you'd prefer to stay away from the ice, a walk up Alex Knob is an option (although be warned, this 8 hour hike is steep and only for experienced climbers).
6. Waiheke Island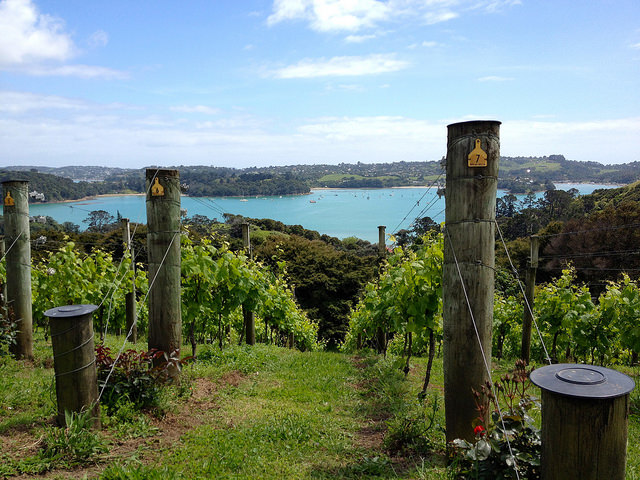 Possibly the coolest island in New Zealand, Waiheke is a short boat ride from Auckland and has nearly 9,000 residents. Despite its size, Waiheke has a multitude of beaches, the main beach being Oneroa, though the best beach for a fun day out is Cactus Bay, because of its inaccessibility by land, the locals suggest a kayak ride (or a boat can be taken) round to the bay, Cactus is the perfect location for a romantic day out for couples.
The reason for the island's population is not its beach though. Waiheke is New Zealand's own wine island, if winery tours sound like your idea of fun; this is the place to go. With award winning vineyards and delicious cafes and restaurants on the island, you won't want to leave.
7. Queenstown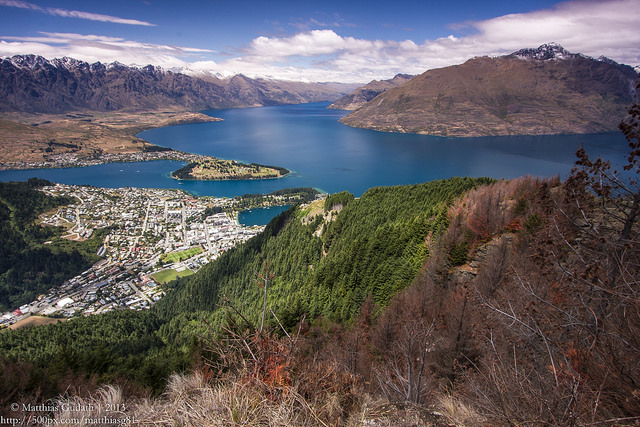 Known as the Adventure capital of New Zealand, Queenstown is the home of extreme sports. First on the list of must do activities in Queenstown is Bungy Jumping.
The Kawarau Gorge Suspension Bridge is the first ever commercial jumping site in the world and to this day remains one of the most popular jump sites in the country. The Shotover River has two fun activities, with the Shotover Jet boat regularly coursing through, while the Shotover Canyon Swing goes on above, both scary, both extremely enjoyable, both the perfect experience for thrill seekers. Ziptrek offers awesome zip line tours above tree canopies, with the Twilight Tour being the ultimate night time adventure. Sky diving, white-water rafting, paragliding, and canyoning are also great attractions.
8. Marlborough Sounds
Like most of New Zealand, the Marlborough sounds is full of beautiful scenery and incredible wildlife, the best way to experience this is undoubtedly by spending a few days here either sailing, hiking or just relaxing on an Oceanside holiday home. Nothing beats waking up to the sound of New Zealand's wildlife chirping in the surrounding treetops, and view of the bay straight out your bedroom window. For those who like fishing, Marlborough is a good fishing spot, or if you like diving, the Mikhail Lermontov is a popular ship wreck that can be accessed from Picton.
9. Raggamuffin Music Festival
Although there are music festivals all over the world, the Raggamuffin festival tours both New Zealand and Australia, with Auckland's Trust Arena being the only New Zealand concert. The festival has an unusual mix of Reggae, RnB, Hip Hop and funk, with 2016's main acts being UB40, Wu-Tang Clan, Xzibit, The Game and Macy Gray. A portion of all ticket sales will be going to Raukatauri Music Therapy Trust, which provides music therapy to special needs children. 20th February 2016 is when Raggamuffin occurs.
10. Christchurch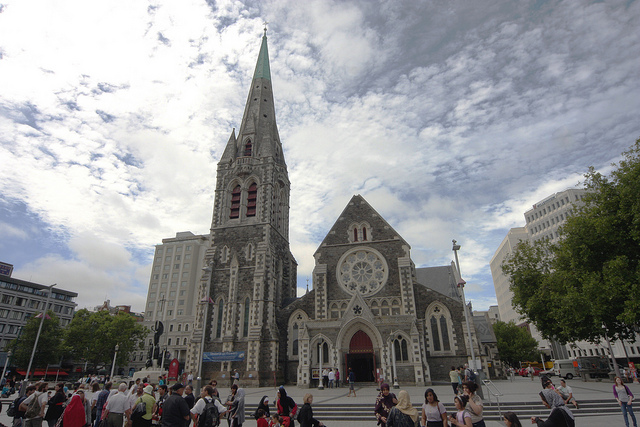 After the earthquake in 2010 and a second earthquake in 2011, Christchurch has had a tough few years trying to rebuild itself into the city it is slowly becoming. Better than ever, Christchurch is proving to be the go-to city in New Zealand for creativity and inspiration.
Despite the quake tragically taking the lives of 186 people, and much of the traditional architecture the city was known for (The Christchurch Cathedral and the Christchurch Basilica), the rebuild has proven to be a good thing for Christchurch, with an opportunity for New Zealand's best architects, planners and builders to come together and create a city that is the perfect blend of the picturesque city that it once was, and the bright, vibrant city that it will be.
The Re: Start Mall has become the eclectic hub of the CBD, with shipping containers transformed into retail stores and cafes, local musicians regularly providing a fun ambience and street performers bringing joy to those wandering around.
The Antarctic centre is a unique experience, with nearby Lyttelton harbour being the entrance to Antarctica, the Antarctic centre is a museum of knowledge delving into the history and future of Antarctica; after a tour of the centre, the day is topped off with a blizzard in a snow room and a Hagglund ride.
The Avon River is the heart of the city, with cafes lining its banks and kayaks and punting on the Avon being popular experiences. Day trips out of Christchurch to other nearby towns are also good fun, with nearby Akaroa and Kaikoura being hotspots for whale watching and swimming with dolphins.
11. Wellington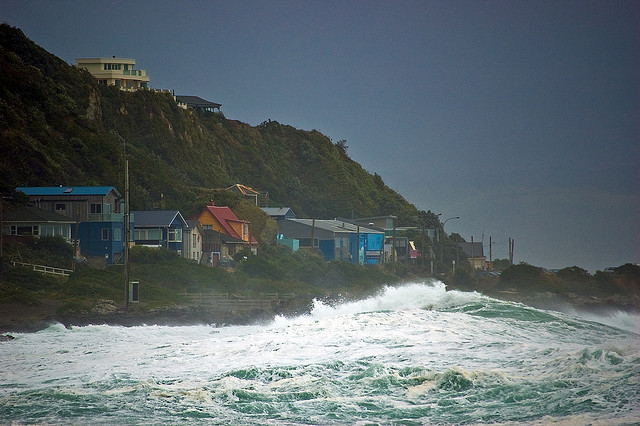 New Zealand's Capital, though not as big as Auckland, still provides a great tourist experience. The Cable Car up to Kelburn may not be as thrilling as some of New Zealand's other activities, but the steep slope is still an enjoyable ride to the top, where a cute little museum lies, giving tourists a history lesson on the Cable Car's journey from its beginning in the early 1900s. Te Papa is the country's national museum, with a constantly changing array of exhibits ranging from marine life and Maori history, to international exhibits such as the DreamWorks Animation exhibition, all providing an interesting and knowledgeable outing for all ages.
12. Lord of the Rings Tours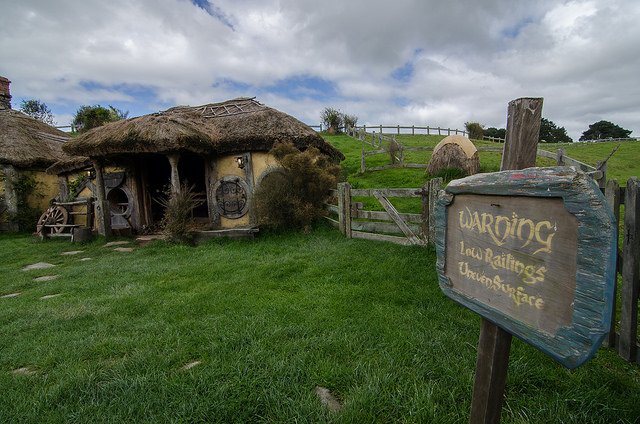 Perhaps the thing New Zealand is known for most is the Lord of The Rings trilogy, with Peter Jackson, a god in many Kiwi's eyes, filming the iconic movies all across the country. One thing is true, no matter where you are in New Zealand you are likely only a short drive away from a LOTR set location. Depending on your budget (and personal knowledge of the films), you could either choose to do fully guided tours across the country, or look for an information centre in whichever city you find yourself, no doubt you will find a brochure displaying the location of a LOTR scene.
If all else fails just ask a local, most New Zealand residents will be able to tell you all about which scene was shot where and probably has some interesting stories about how he knows somebody who was an extra in one of the films (one of the best things about New Zealand is that the population is so small, and the films so large, that seemingly everybody in the country knows somebody that worked as a props man/extra/costume designer on the films).
As well as LOTR, a number of other well-known films have used New Zealand scenery as a backdrop, Avatar, The Last Samurai, Narnia, King Kong, The World's Fastest Indian, 30 Days of Night, and The Lovely Bones are amongst the more well known. If you look closer enough, you can probably recognise many of the locations of these films around the country.