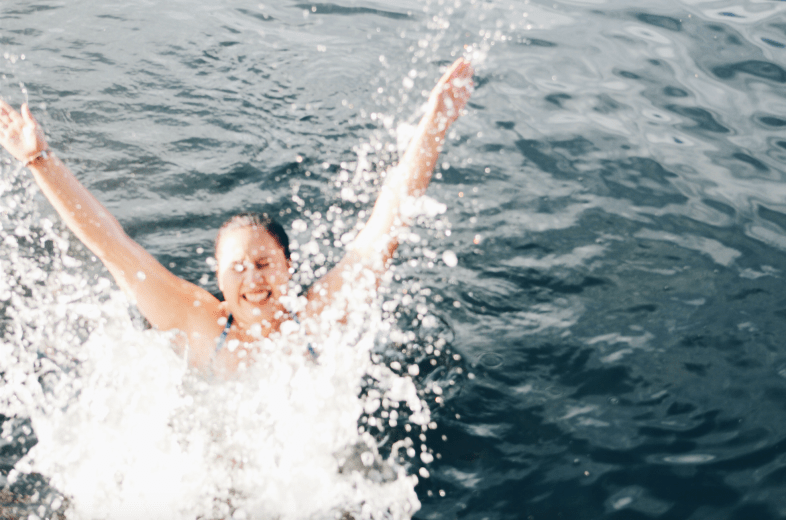 1.
All the adversity I've had in my life, all my troubles and obstacles, have strengthened me….You may not realize it when it happens, but a kick in the teeth may be the best thing in the world for you.
—Walt Disney
---
2.
There's nothing that cleanses your soul like getting the hell kicked out of you.
—Woody Hayes
---
3.
Have the courage to face a difficulty lest it kick you harder than you bargained for.
—Stanislaus I
---
4.
Damaged people are dangerous. They know they can survive.
—Josephine Hart
---
5.
When it is dark enough, you can see the stars.
—Ralph Waldo Emerson
---
6.
Every flower must grow through dirt.
—Proverb
---
7.
Failure is the condiment that gives success its flavor.
—Truman Capote
---
8.
If you're going through hell, keep going.
—Winston Churchill
---
9.
We must embrace pain and burn it as fuel for our journey.
—Kenji Miyazawa
---
10.
I've missed more than 9,000 shots in my career. I've lost almost 300 games. 26 times, I've been trusted to take the game winning shot and missed. I've failed over and over and over again in my life. And that is why I succeed.
—Michael Jordan
---
11.
I hated every minute of training, but I said, "Don't quit. Suffer now and live the rest of your life as a champion."
—Muhammad Ali
---
12.
The turning point in the process of growing up is when you discover the core of strength within you that survives all hurt.
—Max Lerner
---
13.
Let your joy scream across the pain.
—Terri Guillemets
---
14.
Adversity has the same effect on a man that severe training has on the pugilist: it reduces him to his fighting weight.
—Josh Billings
---
15.
Adversity is like a strong wind. It tears away from us all but the things that cannot be torn, so that we see ourselves as we really are.
—Arthur Golden
---
16.
And once the storm is over, you won't remember how you made it through, how you managed to survive. You won't even be sure whether the storm is really over. But one thing is certain. When you come out of the storm, you won't be the same person who walked in. That's what this storm's all about.
—Haruki Murakami
---
17.
You may encounter many defeats, but you must not be defeated. In fact, it may be necessary to encounter the defeats, so you can know who you are, what you can rise from, how you can still come out of it.
—Maya Angelou
---
18.
The most beautiful people I've known are those who have known trials, have known struggles, have known loss, and have found their way out of the depths.
—Elisabeth Kübler-Ross
---
19.
Every trial endured and weathered in the right spirit makes a soul nobler and stronger than it was before.
—James Buckham
---
20.
Although the world is full of suffering, it is full also of the overcoming of it.
—Helen Keller
---
21.
Laugh in the face of adversity, and leap before you look. Dance as though EVERYBODY is watching. March to the beat of your own drummer. And stubbornly refuse to fit in.
—Mandy Hale
---
22.
Use what you've been through as fuel, believe in yourself and be unstoppable!
—Yvonne Pierre
---
23.
If you do not believe that hearts can bloom suddenly bigger, and that love can open like a flower out of even the hardest places, then I am afraid that for you the road will be long and brown and barren, and you will have trouble finding the light.
---
24.
But if you do believe, then you already know all about magic.
—Lauren Oliver
---
25.
Little minds are tamed and subdued by misfortune, but great minds rise above them.
—Washington Irving
---
26.
If you live long enough, you'll make mistakes. But if you learn from them, you'll be a better person. It's how you handle adversity, not how it affects you. The main thing is never quit, never quit, never quit.
—Bill Clinton
---
27.
The greater the obstacle, the more glory in overcoming it.
—Moliere
---
28.
A problem is a chance for you to do your best.
—Duke Ellington
---
29.
Start by doing what's necessary; then do what's possible; and suddenly you are doing the impossible.
—Francis of Assisi
---
30.
Success is to be measured not so much by the position that one has reached in life as by the obstacles which he has overcome.
—Booker T. Washington
---
31.
Always bear in mind that your own resolution to success is more important than any other one thing.
—Abraham Lincoln
---
32.
Turn your wounds into wisdom.
—Oprah Winfrey
---
33.
There is no education like adversity.
—Disraeli
---
34.
I can't change the direction of the wind, but I can adjust my sails to always reach my destination.
—Jimmy Dean
---
35.
Believe you can and you're halfway there.
—Theodore Roosevelt
---
36.
If opportunity doesn't knock, build a door.
—Milton Berle
---
37.
All the world is full of suffering. It is also full of overcoming.
—Helen Keller
---
38.
When adversity strikes, that's when you have to be the most calm. Take a step back, stay strong, stay grounded and press on.
—LL Cool J
---
39.
Overcoming my dad telling me that I could never amount to anything is what has made me the megalomaniac that you see today.
—Bono
---
40.
It's part of life to have obstacles. It's about overcoming obstacles; that's the key to happiness.
—Herbie Hancock
---
41.
Brave men rejoice in adversity, just as brave soldiers triumph in war.
—Lucius Annaeus Seneca
---
42.
It is courage, courage, courage, that raises the blood of life to crimson splendor. Live bravely and present a brave front to adversity.
—Horace
---
43.
Fire is the test of gold; adversity, of strong men.
—Martha Graham
---
44.
Adversity is the diamond dust Heaven polishes its jewels with.
—Thomas Carlyle