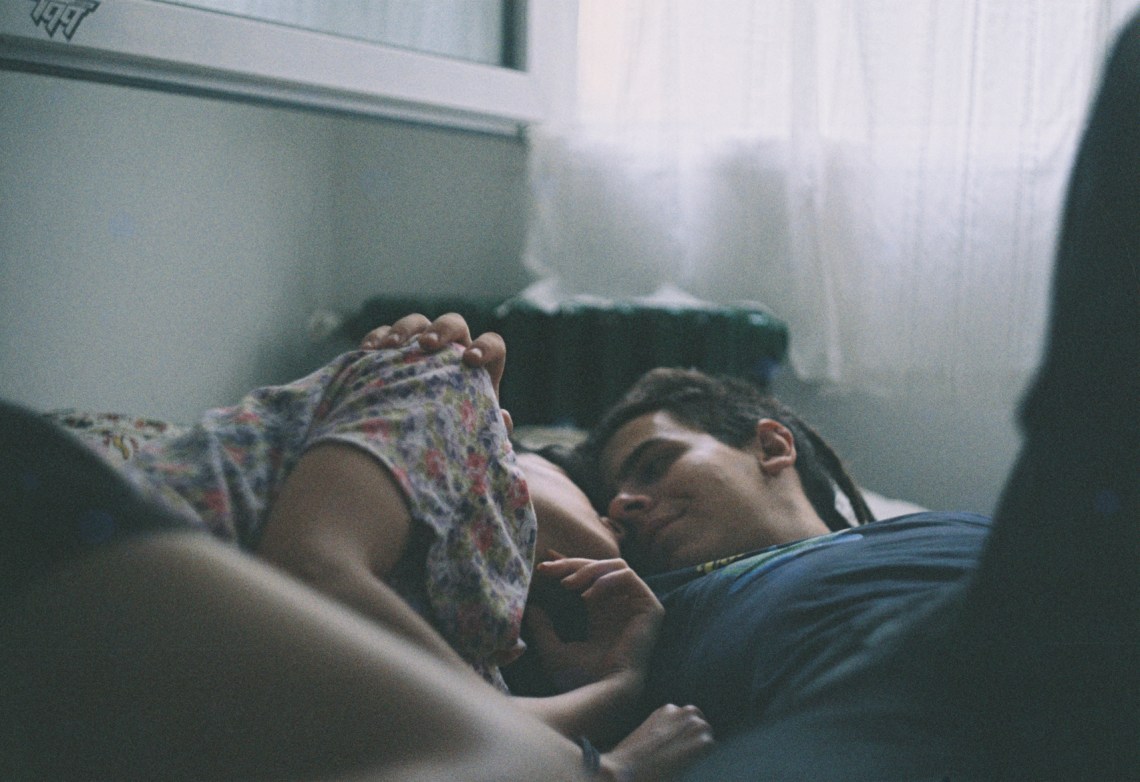 I don't miss you much in the large, out of scale moments anymore. I don't even miss you in the moments that cause for celebrations, or in the ones that cause me to drink too much wine by myself.
I miss you in the tiny, smaller, and softer moments.
The ones that aren't really meaningful to anyone on the outside looking in. I miss you sometimes in such a small way, that it almost ceases to exist. But, I know it does. My heart knows it does.
Once, I missed you while I was sitting in my unmade bed. It was a Saturday. I was aimlessly lying there, scrolling through the land of YouTube videos that never end. And then, all at once, I felt a lump form in my throat. It was a boring Saturday, full of coffee and naps. But, I remembered the Saturday's that weren't ever boring. The one's that were full of better coffee, of hand holding, of tiny and large kisses, of running in your safe arms which used to be my home.
A lump always forms in my throat because you were my home. And you aren't my home now.
I remember another time when I missed you more. I was ordering brunch with my friends. One of my best friends ordered banana Nutella french toast.
I wanted to order it so bad, but the lump in my throat restricted my oxygen. And my hangover that day, made me dizzy. Maybe I was just lightheaded because you weren't there. I ordered pizza with an egg on top, but I eyed that french toast longingly as the aroma filled up all my senses. I remember how much you loved Nutella banana sandwiches. And how we walked to that cafe by your house every day, smiling like little kids on their birthday, because we knew what we were about to experience. I remember us stuffing our faces in that hazelnut goodness.
Nutella banana kisses. That was our thing.
Sometimes I don't register the lump in my throat. Sometimes, I just feel a tiny twinge of pain. Like when I hug a guy who smells like you. Or when I drink the type of beer you like. Even when I see a fedora while I window shop. Sometimes, it happens when I hold hands with someone else and I remember the first time you held mine, and how sweaty your hands were. Sometimes, it happens when I kiss someone and start to panic because it's never you.
It happens all the time. In the tiny, little moments. I wonder if those tiny twinges of sharp pain will ever go away. I know they've gone away for you.
I just hope, sometimes, you think of me when you see daisies, and when you hear Taylor Swift come on the radio.
I hope you think of me when you see a field of sunflowers, and when you eat Nutella banana sandwiches. I don't want your love anymore. I just want acknowledgment that we ever happened. Because, in those tiny moments, it feels so far away.