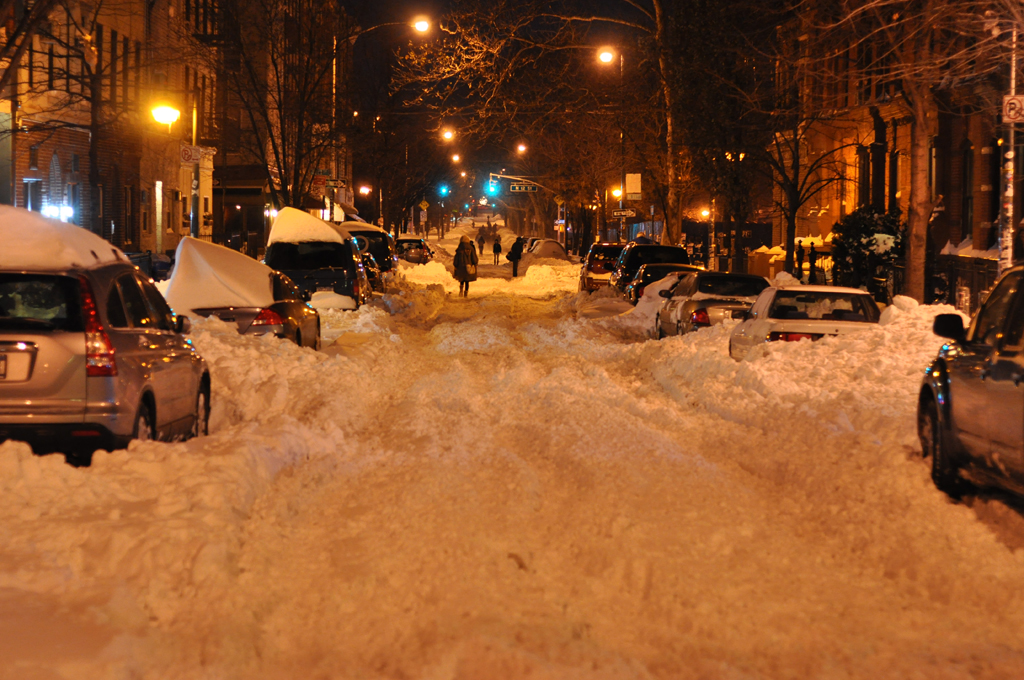 A blizzard is apparently making its way to the eastern United States in a few hours. News reports are claiming that the blizzard could make "legitimate history." In Washington D.C., some public schools shut down for the day, and the Metro will stop running at 11 p.m. tonight.
On Thursday night, New York City confirmed that a blizzard watch was in force. On Friday morning, the city updated this to a warning. Officials throughout eastern cities and towns have urged citizens to take the warning seriously, while emergency workers prepare for possible rescue efforts. Follow your local news and communications closely for updates if you're in a location that might be affected.
For those of you wondering, "How do I prepare for a blizzard?" Here are a few things you'll need:
1. Non-perishable food
This is not the time to go grocery shopping for a lot of foods that need to be kept in your fridge. Think canned items, peanut butter, granola bars, etc. You know what it's also not a good time for? Seamless. Don't be that person.
2. Water
Water supply may not be as effected by the threat of a blizzard as much power, but if you use a water purifier, it may not work. So you may either want to collect some water in massive water jars or keep some bottled water on-hand.
3. Blankets
The high likelihood of losing power means that you will want to be prepared for life without heat. Even if it's only for a few days, you may want to bring out all the blankets you have available. Snuggies are also a great idea.
4. Flashlights
This should be a no-brainer but it's a  great time to make sure your flashlight is working or to purchase one. If you have to go to the basement of your building to check something, your phone light won't do. Also, don't forget to get some extra batteries.
5. Hand and foot warmers
At almost all costs, you should avoid being outside, and especially in a car outside. But if you must venture out for whatever emergency reason, be sure to bring hand and foot warmers in case you get stuck.
6. Charged cellphones
You know what's a bad time to find out that your cellphone isn't charged? When you have to make an emergency or "status check" call on everyone. Make sure your phone is charged. Better still, it's a great time to finally get around to buying that portable charger you've been putting off.
7. Good ol' fashion non-electronic fun items
A deck of cards, board games, and paperbacks are great things to have during a blizzard. Heck, I know people who are planning parties for them and their close-by friends during this upcoming blizzard. Stay safe and try not to be a ruckus, but in the spirit of making the most of everything, I suppose a blizzard is a good reason as any to have a party.