Face masks, for a lot of people, are the ultimate 'TREAT YOSELF' product. For as long as I can remember I've associated a mask as something for when you're doing the ultimate amount of ~lounging~, of ~relaxing~, of ~ultimtely luxuriating yourself.~
But the fact is, skincare doesn't have to equate to a special occasion. Skincare, masks included, are one part self-care one part just part of taking care of your goddamn self. But when you've looked at something for so long as a "special occasion product" it can be difficult to know where to start.
As the resident skincare junkie here at TC, I felt inclined to introduce you to my absolute favorite face masks. If you're looking for a mask, I can pretty much personally guarantee you will be able to find one from my very well curated list of recommendations.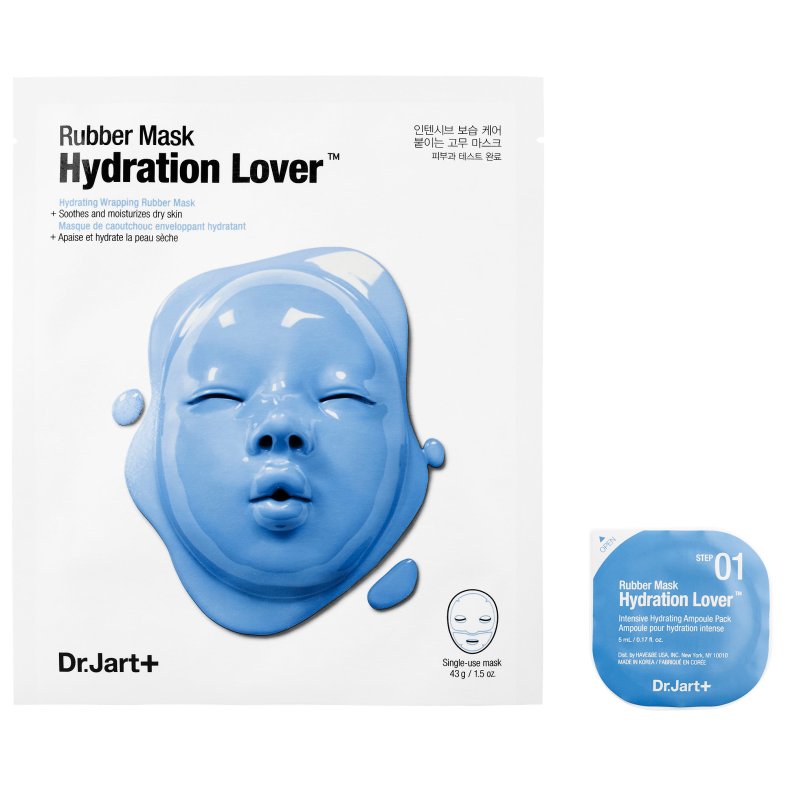 These masks are my holy grail of skincare. I originally tried them because the Hannibal Lector-esque vibes you get from wearing them is honestly just too creepily wonderful, but then I was floored by how well they work. After a particularly bad breakout I was a little worried I'd be heading to a wedding with 12 zits in tow. But the Clear Skin version of this mask literally cleared up my skin in a day. This winter has been a particularly rough one for dry patches along my temples and eczema flair ups, so the Hydration Lover version is another one I've been keeping on hand. These masks are INCREDIBLE. At $12 a pop they're definitely on the pricier side for a sheet mask, but the result (combined with the ability to Insta-story yourself with "Hello, Clarice" captions) make them 100% worth it.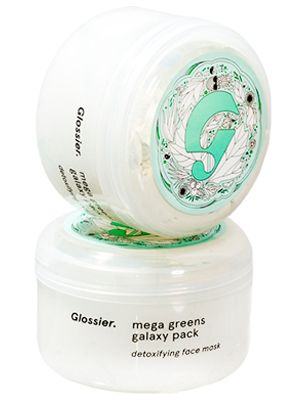 When my skin is throwing a tantrum and filled with redness and blemishes and just being generally a dick, I have a regimen of masks that I like to rotate through to get my face back to calm, back to clear, and back to looking its best. Glossier describes this as "a juice cleanse for your face," and the way that it works is exactly like that. The clay is more on the nourishing side rather than the drying, the avocado moisturizes and soothes, and the leafy greens fight bacteria and help clean and clear out the skin. Glossier's products are the "cool girl beauty goods" for a reason. They're incredibly effective, and they look good hanging out on your bathroom counter when you don't need them.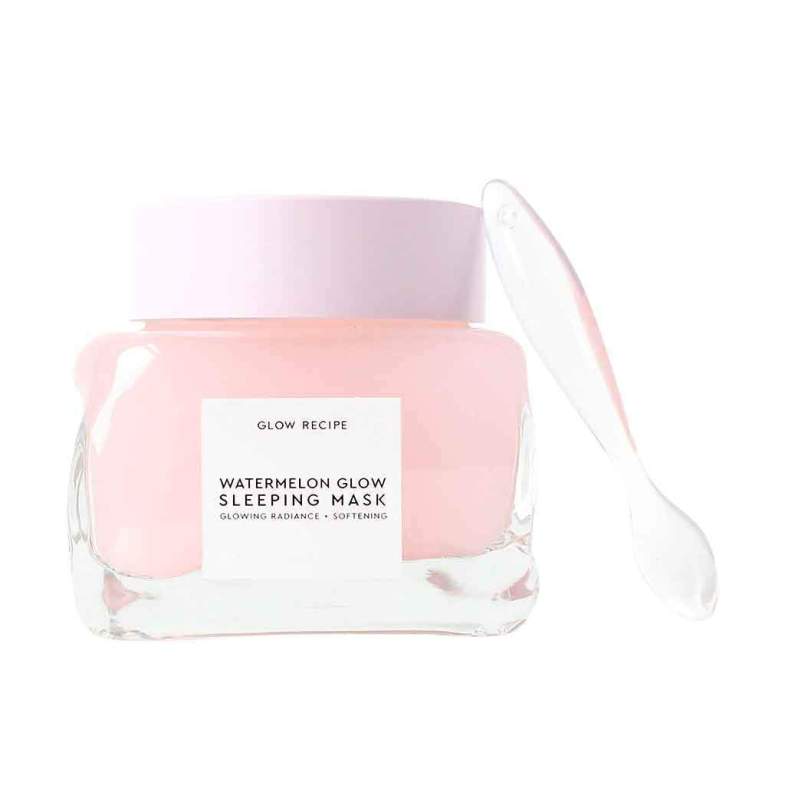 I bought this mask because 1) the watermelon packaging is INSANELY adorable and I'm a sucker for good packaging and 2) Ingrid Nielson who is my effortless style goal icon said it was a life-changing mask. And lucky for me I didn't buy a $45 mask in vain because DAMN was it life-changing. The way it works is you put this all over your face, and while you smell like a beautiful piece of fresh watermelon you go to bed and let it do its thing. And then when you wake up you have the most hydrated, bouncy, glowy skin that you thought you'd never see again. It's my "I need a new face" mask. It's that good.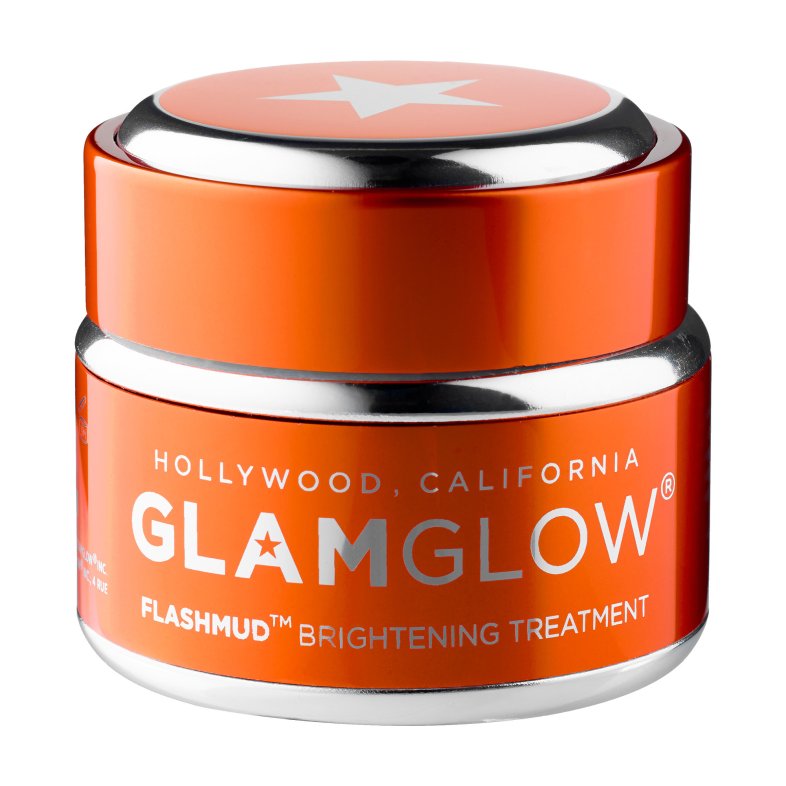 GlamGlow has a cult following for a reason. Each of their masks is specifically designed to target a skin issue or concern and then it does so INSANELY well. I describe the brightening treatment (which is my FAVE btw) as "exfoliant on crack." While the mask is drying all of the ingredients work together and literally PULL oil from your skin. You can actually see little pockets of oil raised out once it's completely dry. Then as you rinse it off the exfoliants help clear the rest out leaving you looking like a little sunspot. It's a little intense so I don't use it more than twice a week, but I love it when I feel like my skin is looking dull and just needs a kick to wake back up.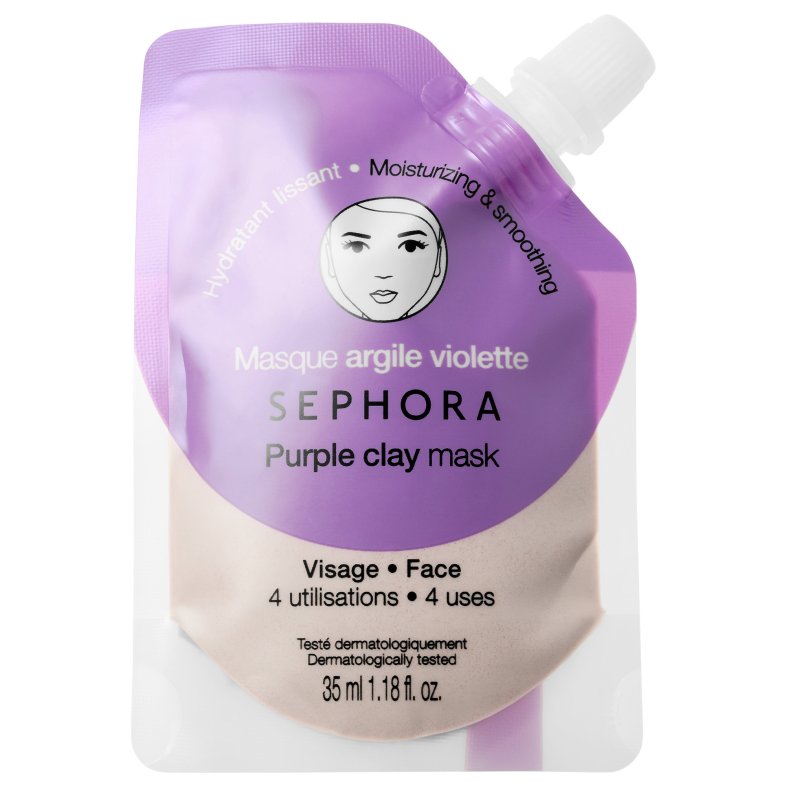 These little 4-uses per pouch masks from Sephora are wonderful. They're only $8 per pouch (or think, $2 per use) and there are so many in the line you have a bunch of options depending on what your ~skin needs~ might be. My personal favorites are the Soothing Purple, Balancing Grey, and the Energizing Red. They're great, basic little clay masks that make your skin feel a bit better than before and allow you to treat yourself without spending a ton.
Another face mask that I like to keep on hand because of the variety and relatively low cost. I buy these sheet masks in packs of 10 for around $20 on Amazon and just throw them in the fridge and leave them there for whenever I need some Sheet Mask Self-Care™. The variety is incredible—there's everything from purifying to clarifying, brightening to pore care. They all smell lovely. And they all leave my skin feeling very well cared for, hydrated, and so, so, supple. Plus throwing them in the fridge makes them great for combatting puffiness and redness, which is an added bonus.
Another GlamGlow mask! But really GlamGlow makes an excellent mask, so if you're looking for something new or something to treat yourself to, I would highly recommend grabbing one of their masks. They really are as good as everyone says. ANYWAY. If you've ever seen someone Insta-storying or Snapchatting themselves looking like the Tinman, they were wearing this mask. This peel-off mask is specifically designed to firm your skin as well fight fine lines and promote elasticity. Plus, like the rubber masks, it's just fun! There's something weirdly satisfying about peeling off a smooth, silver layer from your face. EXTRA PLUS, it smells like Hawaiian punch. Very much enjoy this mask.
This is another peel-off mask that has a practical cult following. This one can be a bit more intense (read: painful) than something like the GravityMud, but as long as you avoid any sections of your face with hair (ESPECIALLY YOUR EYEBROWS AND HAIRLINE), you should be okay. This is my favorite mask to use when my skin feels dirty, grimy, or in any way congested. I feel like this mask does the best job of really cleaning my skin. It's a must-have for me during the summer or anytime when I'm going to be traveling a bunch.
Let's get this out of the way first: Herbivore products are BEAUTIFUL. From the colors of each of them to the packaging, it's just an overall very aesthetically pleasing line. That's a selling point for a packaging junkie like me alone. But then when you take into account the fact that the products are all natural and effective, it just makes them better and better. The Blue Tansy mask is another one that I keep on hand for my "my skin is being bad" times. It really clears out my skin while not irritating it in the process. Plus it's 1) beautiful and 2) smells like a freaking SPA.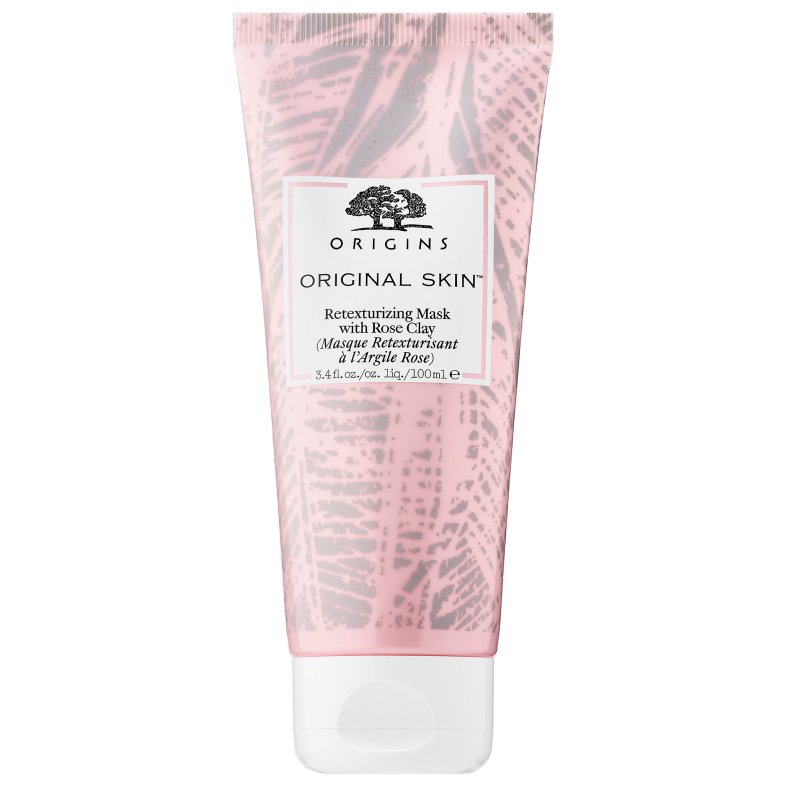 Last but not least is this rose clay mask from Origins. Origins to me is a true classic skincare line. Every product they release is timeless and holds up even when you walk away for a time and then come back to it. I love that about their line, and it's why I usually have one or two Origins masks around at most times. And one of the two is ALWAYS this rose clay mask. I love how it smells, how my skin glows after washing it off, I love the way it smoothes my overall complexion out. It's just a Very Good Mask. Highly recommend finding your Very Good Mask and never letting it go.