The Murder of Mary Hall And 'The Italian six'
In November of 1911 six Italian Immigrants living in Westchester County of New York heard a rumor that a local woman named Anna Griffin had inherited a sum of $3000. Anna was a widow who owned one of the largest properties in the county and ran it as a boarding house, so it seemed plausible she would have such a fortune. With jobs being scarce and money running out, the six men—Santo Zanza, Vincenzo Cona, Salvatore DeMarco, Angelo Guista, Filippo DeMarco, and ringleader Lorenzo Cali, decided to hatch a plan to steal some of Anna's inheritance.
On November 9th Filippo DeMarco kept watch while the rest of the men went into the home, posing as though they were only there to buy milk and eggs. While handing them their change for a quart of milk, Lorenzo Cali pulled a gun on Anna. She gave them back the $4 for milk, $13 from her purse, and emptied the safe which contained $55. There was no inheritance or fortune.
Meanwhile upstairs in one of the boarding rooms, Santo Zanza and Angelo Giusto came across Mary Hall who was staying at the property. She couldn't stop screaming even as they tied her up and gagged her, and in the moment Zanza stabbed her to death. They made off with $20 of her jewelry.
An intense manhunt ensued, and one by one each man was caught. Despite only Zanza being guilty of murder, all of the men (known as 'The Italian Six') were convicted and sentenced to death by electric chair. It's been recorded that many of them spoke little English, and it's likely only 3 knew about the murder. What resulted was one of the most overzealous uses of capitol punishment in New York history.
The Byron David Smith Killings
On Thanksgiving Day of 2012, Haile Kifer (18) and her cousin Nicholas Brady (17), broke into the home of Byron David Smith. Smith's home had be burglarized at least 6 other times over the course of a year, and he had taken to wearing a pistol whenever he was home as well as installed an extensive security system around his property. As he saw both Haile and Nicholas casing the property, he waited in the basement for them to break in.
As Nicholas came down the basement stairs, Smith shot him twice with a rifle and as Nicholas fell down the stairs, Smith shot him fatally in the face. A few minutes later when Haile came to the top of the stairs, Smith shot her as well. Smith's rifle jammed as she fell down the stairs, so he shot her twice in the chest with a 22 caliber revolver. He then dragged her body next to her cousin, and fatally shot her under the chin. All of the audio and video was recorded by Smith's security system.
Smith did not notify police about the shootings until the next day because he, "did not want to bother law enforcement on Thanksgiving." He admitted to shooting both teenagers, including the execution shots. When asked why he continued to shoot despite the threat being gone he claimed Haile had laughed and "if you're trying to shoot somebody and they laugh at you, you go again."
The shootings brought up a heavy debate surrounding Minnesota's "Castle Law" or, the right to protect your home from intruders. But the excessive force, the blatant execution, and audio tapes recorded hours before where Smith was saying things like "in your left eye" (Haile was shot in the left eye) made Castle Law difficult to use as a defense and premeditation more likely. While Smith was initially charged with two counts of second degree murder, in April of 2013 he was indicted on two counts of first degree homicide. The following year he was found guilty on all charges and sentenced to life in prison without the possibility of parole.
The Stabbing of Miranda Fenner
On November 15th, 1988 18-year-old Miranda Fenner was working a night shift at a video rental store in Laurel, Montana. At some point between 7:45 and 8:15 PM an unknown assailant entered the store, took Miranda to the back, and violently stabbed her before slashing her throat. Robbery was not listed as a motive because little cash had been stolen from either the store or Miranda. At 8:15 a passing by motorist saw what looked like a woman crawling out of the doorstep of the store—it was Miranda. The motorist called 911 and Miranda was airlifted to a hospital where she died from her wounds 2 hours later.
Over 700 people were interviewed in relation to both Miranda and her murder, but no arrests or suspects were ever made or named. According to Billings, Montana police officers there are "binders and binders" of information related to the case, and yet they're still waiting on a break. In 2012, Miranda's murder was turned over to the Billings PD's cold case unit.
Miranda's murderer is still unknown, and the case remains unsolved.
Babes in the Woods Murders—Pine Grove Furnace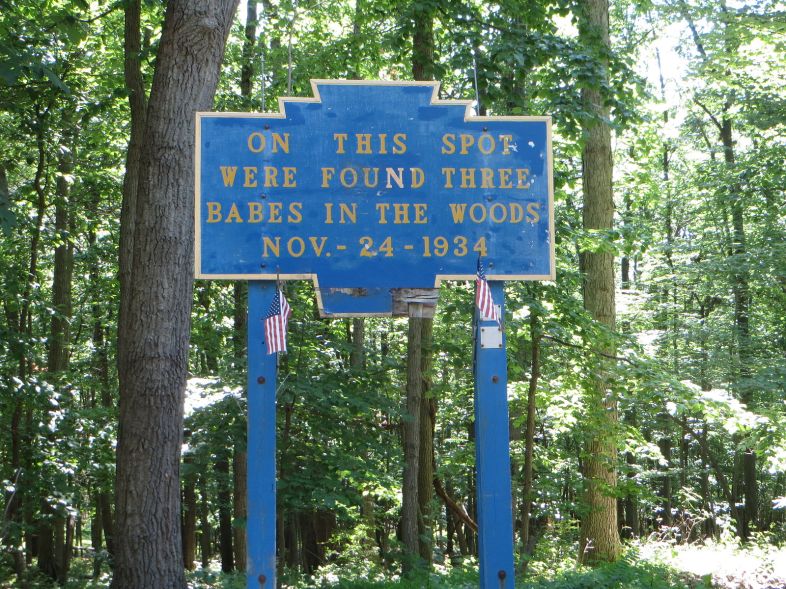 On November 24, 1934 the bodies of Norma Sedgwick (12), Dewilla Noakes (10), and Cordelia Noakes (8) were discovered in the Pennsylvania woods near Pine Grove Furnace State Park by two men gathering wood. The girls had been suffocated, placed in the woods, and covered with a green blanket. Initial suspicion was a cult murder due to a mark on Norma's head, but it was later determined to be a head wound. The same day the girl's cousin, 18-year-old Winifred Pierce, and father, Elmo Noakes were found dead at railroad station near Duncansville, Pennsylvania. Winifred had been shot in the chest and head, and Elmo had presumably shot himself.
In the investigation that followed suit it was revealed that Elmo had taken out life insurance policies on his three children in September, but had changed the beneficiary from himself to his sister. Other than the fact that the girls hadn't eaten for more than 18 hours prior to their deaths, no definitive motives or conclusions were ever found. Many people believe that Elmo killed his children after losing his job to prevent them from starving to death, while other's speculate the death was accidental as a result of automobile exhaust inhalation and stricken with guilt, Elmo committed suicide.
83 years have passed since the tragedy, and it's not likely anything new will ever be found out about the Babes in the Woods of Pine Grove Furnace.
The Murder of Teresa Halbach and the Trial of Steven Avery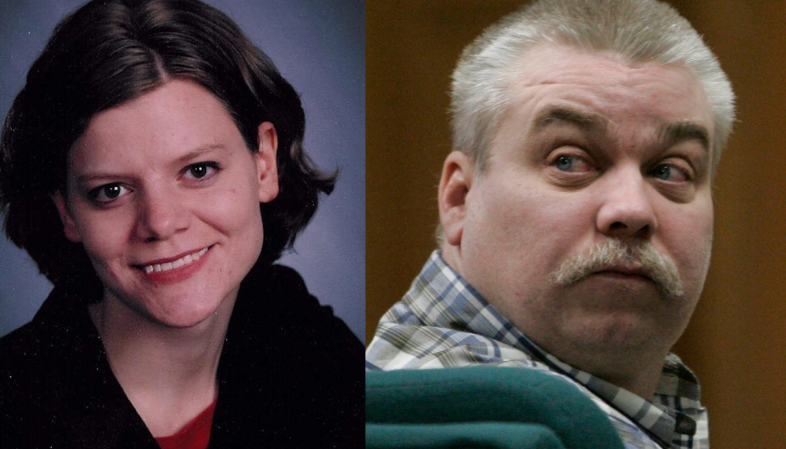 On October 31st, 2005 photographer Theresa Halbach showed up at the Avery's Auto Salvage in Manitowoc County, Wisconsin to photograph a minivan that was for sale for Steven Avery. Avery had been released just two years prior for a wrongful rape/murder conviction. This was the last day Teresa Halbach would be seen alive.
5 days later Teresa's Rav4 would be found concealed on the Avery property. Bloodstains on the interior matched Avery's DNA. On November 8th a burn pit on the Avery property was discovered to contain human bone fragments that matched Teresa Halbach. Her cell phone, car key, and stripped license plates would all also be located on the Avery property. On November 11th Steven Avery was arrested for the murder, sexual assault, and mutilation of a corpse. Steven Avery has continuously maintained his innocence, saying it's a frame job by the police department in retaliation for his wrongful conviction suit against the Manitowoc County Justice Department.
In March of 2006, Avery's then 16-year-old nephew Brendan Dassey was arrested after confessing in detail to helping his uncle rape, murder, and mutilate Teresa Halbach. Dassey would later recant his confession saying he was coerced by police and got many of the ideas from the book Kiss the Girls. Both Avery and Dassey were found guilty of murder in the spring of 2007—Avery sentenced to life with no possibility of parole and Dassey sentenced to life with eligibility for parole in 2048.
In December of 2015 Netflix released a documentary series titled Making a Murderer focused on the case. The series was a hit and garnered widespread public and media attention, primarily focused on the possibility that Avery is in fact innocent, and opened many discussions regarding the prosecution of criminal cases. In August of 2016, a judge ruled that Dassey's confession had been coerced by police and was therefore unconstitutional and ordered his release. Despite numerous appeals and petitions, Avery remains in prison.
The Sitton Family Murders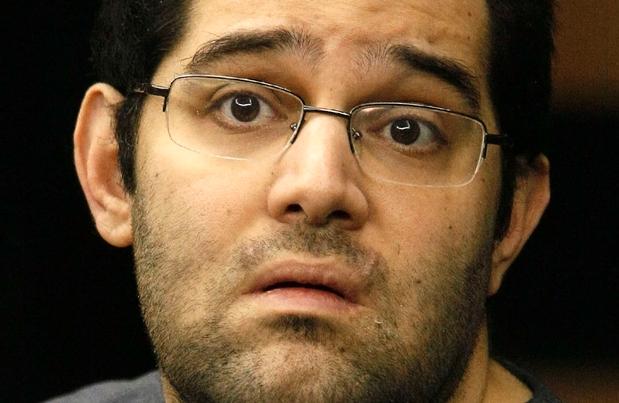 Thanksgiving dinner at the Sitton household in 2009 seemed like any other holiday. Despite having to invite their cousin, Paul Merhige, who was a loner and not close with the rest of the family the evening was pleasant and the family sat down at the piano to sing Christmas carols after finishing the turkey. After disappearing for a moment Merhige returned with "gifts" in the form of several guns and opened fire on his family killing his two twin sisters (one of whom was pregnant), his 76-year-old aunt, and his six-year-old cousin Makayla. He was overheard muttering, "I have been waiting 20 years to do this," during the rampage.
After the murders Merhige disappeared for weeks until a anonymous tip came through the most wanted hotline in January of 2010. He'd been laying low in the Florida Keys, living off of the $12,000 he'd withdrawn before Thanksgiving.
Merhige accepted a deal and plead guilty to the murders in order to avoid the death penalty. He was sentenced to 7 life terms in 2011.
A Triple Homicide in Shreveport
In November of 1989 the bodies of 55-year-old William Grissom, his 24-year-old daughter Julie, and his eight-year-old grandson Sean were found stabbed to death in Grissom's Shreveport, Louisiana home. The family was attacked while preparing dinner that evening on November 4th. And after the murders Julie's body was mutilated, then cleaned, then posed.
Though he never formally confessed to the murders, Danny Rolling aka: "The Gainesville Ripper", remains the lead suspect for the case. The case bore stunning similarities to Rollings' other crimes (stabbing, posing of the bodies, etc). And there was written communication from Rolling describing details about the Grissom murder that only the killer would know.
An arrest warrant was issued for Rolling for the crimes in 1994, but he was never extradited to Louisiana to stand trial. Rolling was executed by lethal injection in 2006.
The Alphabet Murders
The Alphabet Murders were a string of murders from November 16, 1971–November 26, 1973 in Rochester, New York and possibly Los Angeles, California. Also known as the "double initial murders" during that time three young girls were all found raped and strangled in Rochester.
All of the girls had first and last names that started with the same letter. Carmen Colon, Michelle Maenza, and Wanda Walkowicz.
Despite hundreds of people being questioned, no one was ever formally charged with the crimes. In 2011, 77-year-old Joseph Naso (who was living in Rochester during the 70s) was arrested in Reno, Nevada for committing four murders in the California area. The victims all also had first and last names that started with the same letter. However, despite being a person of interest, Naso's DNA did not match with the DNA of the perpetrator for the Rochester crimes.
The Alphabet murders are still unsolved today.
The Murder of Carolyn Wasilewski
In 1954, Carolyn Wasilewski was a free spirited, slightly rebellious 14-year-old who ran with a gang called the "Drapes" in Baltimore, Maryland. At around 6 PM on November 8th, Carolyn told her parents she was meeting a friend to register for dance classes at a nearby school. However after leaving her home that night, Carolyn vanished.
When she didn't come back that evening her parents were worried and went looking for her. The following morning, an engineer on a train coming back to Baltimore noticed something odd on the tracks. It was Carolyn's body. Her skirt and shoes were missing, and written in lipstick on her right thigh was a name—Paul. It didn't take police long to determine she was dragged or thrown onto the tracks after being murdered in another location. Several of her personal items, all heavily blood stained, were found in a parking lot eight miles from where her body was located.
Despite more than 60 years passing from the time Carolyn was murdered, no arrests were ever made and the case remains unsolved. However, Baltimore police say every year around the anniversary there's a spike in interest. "We still get calls generally around the anniversary of the murder."
The Assassination of John F. Kennedy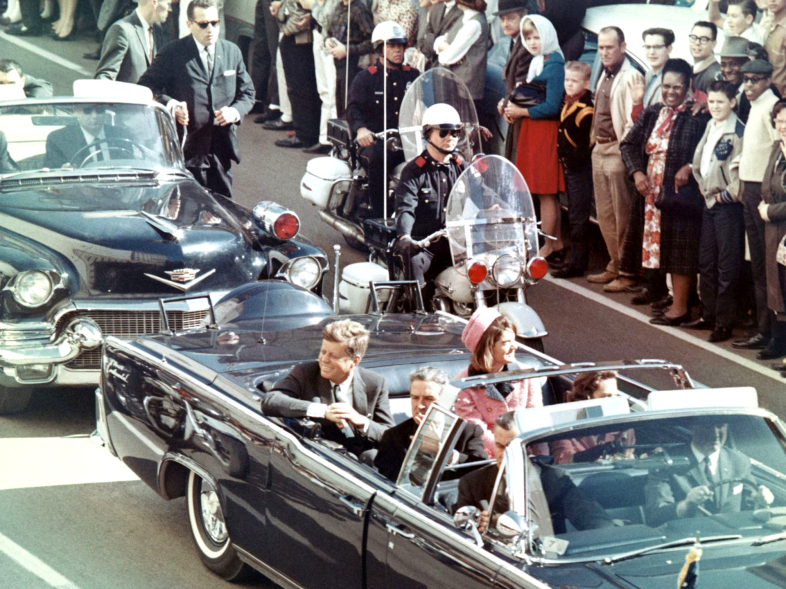 President John F. Kennedy was shot an killed on November 22, 1963 in Dallas, Texas while he road in a motorcade through Dealey Plaza. He was riding in a car with his wife, Jacqueline, Texas Govener John Connally and Connally's wife, Nellie, when he was fatally shot but Lee Harvey Oswald.
Shots were fired towards the President's limousine as the car turned and made its way down Elm Street. Connally was hit by the same bullet that went through the President's neck, and President Kennedy was also shot in the head. After her husband was shot, Jacqueline was seen attempting to climb out onto the back of the limo to grab something, before being pulled back into the car by Special Service Agent Clint Hill. The President was declared dead at the emergency room, and Lyndon B. Johnson was sworn in as President with Jacqueline, still wearing her blood soaked suit, by his side.
Former US Marine Lee Harvey Oswald was arrested after shooting a police officer and attempting to escape by slipping into a movie theater. Oswald claimed he was a "patsy" and hadn't shot anyone. Two days after his arrest Oswald was being transferred from city jail when he was shot by Jack Ruby on live television.
Though it's said Oswald acted alone, many conspiracy theories believe there was a second shooter during the Kennedy assassination. There's also a popular belief that there was a plot to kill Kennedy, though no one is sure who the other gunman could have been. On October 26th, 2017, the last remaining documents which were required to be released under Section 5 of the JFK Records Act were made public, while the remaining ones still classified will only be analyzed for redactions.