Hawaii
Byran Koji Uyesugi
Known as the Xerox Murders, Byran Koji Uyesugi is responsible for the deadliest shooting in the state of Hawaii. Uyesugi started working at Xerox in 1984 and reportedly, members of his team were harassing and ostracizing him. After undergoing a psych evaluation after kicking in a door, Uyesugi was known to have paranoia and delusions, but was not believed to be dangerous. Leading up the shooting, his supervisors were trying to phase out a copy machine that he had been servicing. Uyesugi was resistant to the change, saying that he was nervous he wouldn't be able to keep up with the technological advances.
On the morning of November 2, 1999, he showed up to work with a 9mm Glock and opened fire, killing his supervisor and 6 of his co-workers. After a 5 hour stand off with police, Uyesugi surrendered. Despite trying to plead not guilty by reason of insanity, he was found guilty and sentenced to life in prison with no possibility of parole. The Xerox building was abandoned and stood empty until 2004, when it became a sound stage for the hit TV series Lost.
Idaho
Alofa Time
Alofa Time was convicted of murdering three people in Idaho during the summer of 2006. Time intentionally crashed his truck into the car of Samantha Nina Murphy, 36, and her daughter Jae Lynne Grimes, 4. Murphy's 8-year-old daughter was injured but ultimately survived the crash. Samantha and Jae were both killed, and the impact caused the head of Time's ex-wife to fly out onto the road. The rest of her stabbed and dismembered remains were later found in a car at Time's home. Time was sentenced to life in prison in December of 2006.
Illinois
Tillie Kilmek
Tillie Klimke was a Polish-American serial killer active in Chicago in the early 1920s. Klimke was discovered to be poisoning her husbands, family members, neighbors, and even neighborhood dogs with lethal doses of arsenic. Klimke painted herself as a psychic, "predicting" when people would die. But it was later revealed this was possible due to Klimke herself scheduling and executing the deaths. It was found out she had taken out extravagant life insurance policies on her deceased husbands, which she made a lot of money from cashing in on. Despite her reported "plain" appearance, she married and killed 2 husbands, and attempted to kill a third before being caught. Klimke was convicted and sentenced in 1923, and died in prison in 1936.
Indiana
Carl "Charlie" Brandt
Carl "Charlie" Brandt was a supposed American serial killer from Fort Wayne, Indiana. In 1971 when Brandt was 13, he shot his father point blank in the back before murdering his pregnant mother who was taking a bath with the same gun. He attempted to murder his sister, but his gun wouldn't fire. Brandt was never diagnosed with any sort of psychiatric disorder, and was therefore released from the psychiatric hospital after just one year.
In 2004 Brandt and his wife Terri evacuated their home due to Hurricane Ivan and moved in with his niece Michelle. Just two weeks after they moved in, Michelle was reported to not be answering her phone. When a neighbor went to investigate, she found Brandt's body hung from the rafters of the garage. He had hung himself after stabbing his wife to death and dismembering and disemboweling his niece with kitchen knives.
Due to the brutality and efficieny of the crimes, police in Indiana have since linked at least 2 other deaths to Brandt, and it is widely believed he was a serial killer.
Iowa
Carroll Edward Cole
Carroll Edward Cole was a serial killer who was active in the early 1970s. Allegedly, Cole targeted women who were unfaithful to their husbands because they reminded him of his own adulterous mother. Cole would pick up women in various bars and taverns before strangling them to death in his car and driving around with the bodies in the trunks before dumping them near the woods. Upon being caught Cole confessed to at least 14 murders, although said he wasn't sure exactly what the number of kills was due to his heavy drinking. When Cole's eventual death penalty passed he reportedly said, "Thanks, Judge." He was executed in the state of Nevada in 1985.
Kansas
John Edward Robinson Sr.
John Edward Robinson is sometimes referred to as "the internet's first serial killer" due to his affinity for chatrooms and self-identifying as "Slavemaster" online in the 90s to lure victims.
Robinson got his start in 1984 when he hired a "sales representative" and sent her away for training, where she was never heard from again. He then reportedly hired two other women in 1985 and 1987, and both women disappeared. One woman's missing persons report remains open to this day. While he was incarcerated for fraud Robinson became close with a librarian, Beverly Bonner, who upon his release left her husband to go work for him. She immediately disappeared but since her alimony checks were still clearing (due to Robinson cashing them), her family did not suspect foul play.
One of Robinson's first "Slavemaster" encounters was with Sheila Faith, who had a 15-year-old disabled daughter. Robinson posed as a wealthy businessman who would pay for her daughter's medical costs, and immediately when the two women moved to be with him they disappeared. Robinson would cash in their pension checks for the next seven years.
In 1999 he "married" (it wasn't a legal marriage as he was still married to a woman in Indiana) Izabela Lewicka, a 21-year-old Polish immigrant living in Indiana, and made it clear she would be his sex slave. She disappeared shortly after. Suzette Trouten, a nurse, was intent on traveling the world with Robinson as his sex slave shortly after Lewicka's disappearance. But she herself went missing right after.
Robinson was eventually apprehended in June 2000 at his farm in Kansas, after a woman filed a sexual assault claim against him and another charged him with stealing her sex toys. Because of the theft charge police were granted the right to search his farm, where they found the bodies of Izabela Lewicka and Suzette Trouten in two 85-pound chemical drums. Robinson had storage facilitates across state lines in Missouri which harbored similar drums containing the bodies of Beverly Bonner, Sheila Faith, and her daughter Debbie Faith.
Robinson is currently on death row in the state of Kansas.
Kentucky
Donald Harvey
Donal "The Angel of Death" Harvey is an American serial killer who has claimed to be responsible for 87 murders, but police actually attribute him to between roughly 30 and 60 murders. Harvey was an orderly at Marymount Hospital in London, Kentucky, where he would poison patients using arsenic; cyanide; insulin; suffocation; miscellaneous poisons; and morphine, but would also turn off ventilators, put hangers into catheters and IVs in order to create punctures, and inject patients with HIV and Hepatitis B. Harvey claimed he would kill patients to end their suffering, but also admitted to murdering patients who simply angered or annoyed him.
Because he pled guilty to many of the killings, Harvey is currently serving life sentences instead of facing the death penalty.
Lousiana
Marie Delphine LaLaurie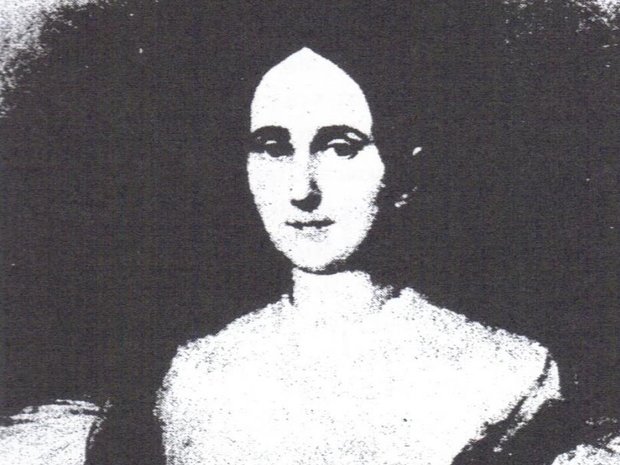 Madam Marie Delphine LaLaurie was a New Orleans Creole socialite and alleged abuser and serial killer who inhabited the French Quarter during the 1800s.
During her third marriage to physician Leonard Louis Nicolas LaLaurie, the couple purchased a home at 1140 Royal Street. They built the home up two stories, and included a separate quarter for that of their slaves. LaLaurie maintained the property basically by herself, as well as established herself within the New Orleans society.
In the 1830s, it was widely suspected that LaLaurie was horribly mistreating her many slaves. A 12-year-old girl reportedly jumped to her death from the LaLaurie mansion in order to avoid a whipping after accidentally snagging one of Marie's tangles in her hair. When a fire broke out in the kitchen of the house in 1834, officers found the 70-year-old cook chained by her ankle to the stove. She admitted to starting the fire, hoping to avoid being taken to the attic, where people went but never returned. When the LaLaurie's refused to allow people into the "uppermost room", rioters broke down the doors and found "seven slaves, more or less horribly mutilated … suspended by the neck, with their limbs apparently stretched and torn from one extremity to the other." There were also reports of iron collars, and head wounds so deep it impaired the individuals' ability to function.
Marie LaLaurie's husband was quoted as to saying, "Some people had better stay at home rather than come to others' houses to dictate laws and meddle with other people's business," in regards to the inquiries and investigations. Marie LaLaurie fled New Orleans during the mob breakouts, and her whereabouts and final resting place are essentially unknown.
Maine
Matthew Paul Cushing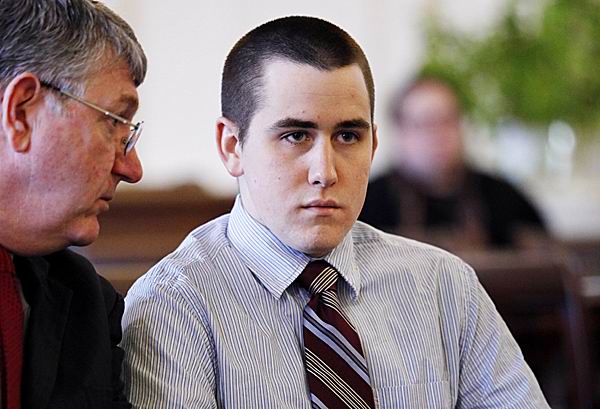 Matthew Cushing of Old Orchard Beach, Maine, was found guilty of murdering his mother, step-father, and step-brother five years after killing them in 2013. Cushing waited until the family returned home, stunning them with a taser, before stabbing them and the family dog to death. His younger brother was just 15 at the time in 2008. Cushing then set the family home on fire. In order to avoid a trial, Cushing plead guilty to all three murders. His motive is still unknown. The family house was later leveled, and a memorial for the deceased now stands in its place.
Maryland
Samuel Sheinbein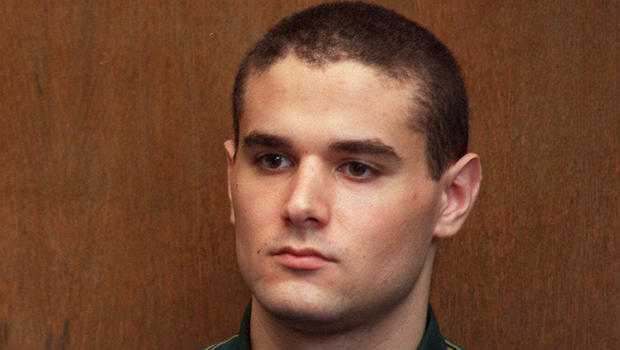 At age 17, Samuel Sheinbein was reportedly looking to begin practicing murder. After an altercation between fellow high school students Aaron Benjamin Needle and Alfredo Tello Jr. broke out, Sheinbein decided Tello was the perfect mark. Sheinbein created a murder checklist including items like, "Zap, pepper, metal restraints, rainsuits … X-Acto hobby knife, plastic bags' and other items" including size 14 shoes (as he wore a size 10) with the infamous line, "If they don't fit, you must acquit," written on the same page.
Sheinbein and Needle knocked Tello out with a stun gun, before beating him to death with a sawed off shotgun. They later stored the body in Sheinbein's garage before dismembering him, and burning the torso so the body could not be identified. After a realtor discovered the remains in the garage, police canines lead a trail of blood back to the Sheinbein residence.
Sheinbein fled to Israel with the help of his father, attempting to avoid prosecution by becoming an Israeli citizen due to his father's dual citizenship. Despite becoming an instant citizen, Sheinbein was extradited and went on trial in 1999. His extradition caused severe tension between the US and Israel, as well as was the inspiration for an overhaul of Israeli extradition policy.
Sheibein was sentenced to 24 years, but on February 24th, 2014 while on furlough and just one year before he would be eligible for parole, he held a stand off with police and was shot and killed.