Alabama
Thomas Warren Whisenhant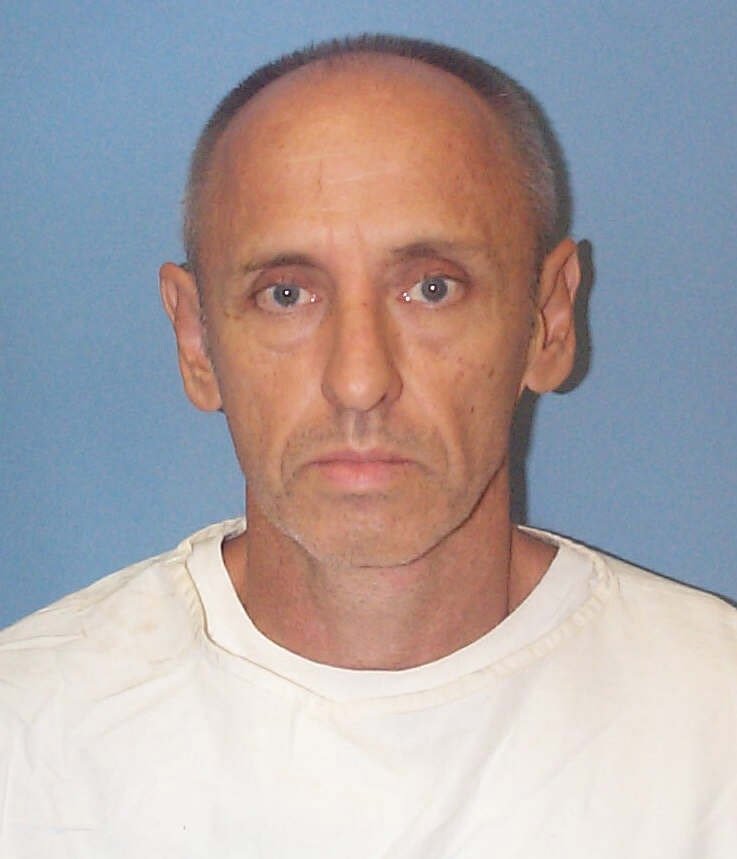 Thomas Warren Whisenhant was convicted of raping, mutilating, and murdering 3 women in Mobile County, Alabama in the 1970s. Whisenhant would abduct women, rape them in his pickup before shooting them with a 32 pistol. Whisenhant would visit the bodies of his victims after killing them and mutilate them. He killed his last victim just hours after celebrating his daughter's birthday. He was convicted in 1976, and was executed after several appeals by lethal injection in 2010. Whisenhant declined having any final words when he was eventually put to death.
Alaska
Robert Hansen
Robert Hansen, known as the "Butcher Baker" due to owning a bakery, was a serial rapist and killer in the Anchorage Alaska area between 1971 and 1983. Hansen would abduct women and release them into the Alaskan wilderness only to hunt them down with his rifle. After being brought into custody Hansen confessed to raping over 30 women, and murdering 17. Only 12 of the 17 bodies were ever found. Hasen died in prison in 2014 while serving 461+ years.
Arizona
Daniel Wayne Cook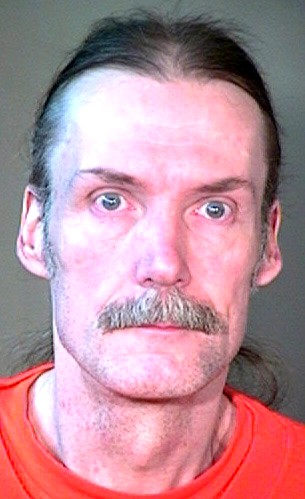 Daniel Wayne Cook, John Matzke, Carlos Froyan Cruz-Ramos, and Kevin Swaney all worked together at a restaurant in Lake Havasu City, Arizona during the summer of 1987. When Cruz-Ramos was caught trying to find some money Cook stole from him in Cook's apartment, Cook and Matzke tied him up and began to torture him for hours. They eventually killed him by crushing his throat with a pipe. After Matzke fell asleep on the couch, Cook lead Swaney to the body and proceeded to torture him the same way. Once Matzke was awake they both strangled Swaney with a bed sheet. Overridden with guilt, Matzke confessed to the murderers and served 20 years. Cook was executed in 2012, and thanked Red Robin in his final words.
Arkansas
Ronald Gene Simmons
Right around Christmas in 1987, Ronald Gene Simmons murdered his entire family. On December 22nd he first shot his wife and oldest son before strangling his 3-year-old granddaughter and disposing of the bodies in a cesspit he had made his children dig. He then waited for the rest of his children to come to house. Upon their arrivals he told them he had gifts for them but wanted to give them their presents one by one. He first strangled his 17-year-old daughter and held her under the water in a rain barrel. His two other daughters and son were killed the same way. The day after Christmas when his extended family arrived at the house, Simmons shot his children and their spouses before strangling their two infant children and his 7-year-old granddaughter. Simmons covered the bodies with coats and his best table cloth, wrapped the babies in plastic and left them in the abandoned cars, before going to his local bar for a drink. Simmons was apprehended by the police after killing a bank teller, an oil company worker, and wounding 3 other people. He put up no fight and never appealed his death sentence. He was executed by lethal injection in 1990.
California
The Manson "Family"
The Manson Family was a communal group of people lead by the infamous Charles Manson in the 1960s. Manson implied heavily to his followers that he was a Christ figure, that coupled with LSD usage and isolation from the outside lead to brainwashing of the family members.
During the summer of 1969, The Manson Family carried out several murders. Manson was attempting to incite a race war, hoping to pin the murders on the Black Panthers. Bobby Beausoleil, Mary Brunner, and Susan Atkins held Gary Hinman hostage for days in order to retrieve his inheritance. When they were unsuccessful, Beausoleil stabbed him to death and the women painted Black Panther symbols on the wall with his blood. Mason ordered Charles Watson to take Susan Atkins, Linda Kasabian, and Patricia Krenwinkel to go to Terry Melcher's house and murder anyone who was there. They killed five people, who were at the house—pregnant actress Sharon Tate, Jay Sebring, Abigail Folger, and Wojciech Frykowski, and Steven Parent. Lastly, Leslie Van Houten, Steve "Clem" Grogan, and the four members from the Tate murders murdered Leno LaBianca and his wife, Rosemary in their Los Feliz home.
Many of the Manson family members were given the death penalty, but it was revised to Life in Prison as California does not have the death penalty. Manson himself is currently incarcerated at the Corcoran State Prison, and has been denied parole 16 times.
Colorado
The Bennett Family Murders
In January of 1984, just two months after the Bennett family moved into their Aurora home, 3 of the 4 family members were brutally murdered by a still unknown assailant. Bruce Bennett was stabbed and bludgeoned to death, while his wife Debra was sexually assaulted before being bludgeoned to death as well. The man then beat 7-year-old Melissa Bennett to death, before attempting to kill 3-year-old Vanessa, who survived the attack but still has weakness on the left side of her body. Police were never able to catch the murderer, only link him to a bludgeoning of another murder in Lakewood. As of 2017, Colorado Police are still attempting to close this case with DNA evidence.
Connecticut
Michael Bruce Ross
Michael Bruce Ross, also known as "The Roadside Killer", was a serial rapist and killer who preyed on women between New York and Connecticut. Ross claimed after his first murder his senior year of college he felt extreme remorse and vowed to never hurt anyone ever again, but then between 1981 and 1984 he would go on to murder 8 women. Ross became a devote Catholic while in prison, and supported the death sentence against him saying he did not want to cause his victim's families any more pain. Ross was executed in 2005, making him the first and last execution in the state of Connecticut.
Delaware
Steven Brian Pennell
Steven Brian Pennell is the state of Delaware's only known serial killer. Also known as "The Route 40 Killer", Pennell was found guilty for the torture and murder of 2 New Castle County women and is believed to have murdered 3 others. After picking up an undercover policewoman, fibres from the back of Pennell's van linked him to the crimes. He was executed by lethal injection, the first person to be executed in Delaware after the death penalty was reinstated in the state in 1975.
Florida
Christine Falling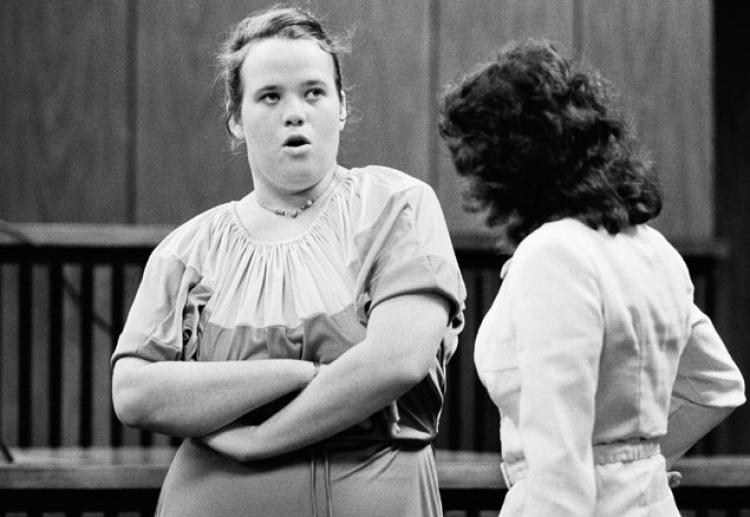 Christine "The Babysitter from Hell" Falling was just 17 when she was convicted of smothering five children she had been babysitting. Falling claimed that she would hear voices chanting "Kill the baby!" and the only way to silence them way to push a blanket over the child's face. After confessing Falling was convicted to life in prison with no possibility of parole for 25 years.
Georgia
Eric Robert Rudolph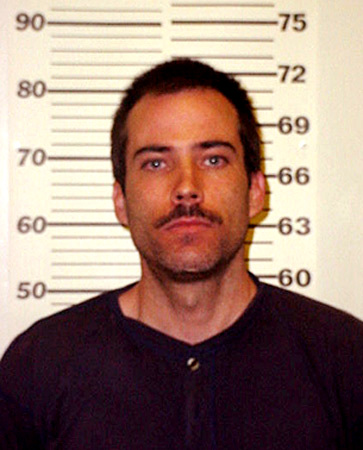 Eric Robert Rudolph was an American domestic terrorist convicted of several anti-abortion and anti-gay bombings across the Southern United States between 1996 and 1998. His first bombing was at the 1996 Summer Olympics in Atlanta, Georgia. The blast killed 1 spectator and injured over 100 others. He also confessed to bombing an abortion clinic in Georgia, a lesbian bar in Georgia, and an abortion clinic in Birmingham, Alabama resulting in the death of an Alabaman security guard and a police officer. Rudolph would often use "nail bombs" where the nails would act like shrapnel. As part of a plea bargain to avoid the death penalty, Rudolph plead guilty to all charges. He is currently serving four life sentences at the ADX Florence Supermax in Colorado.