1. Diane Augat.
Last seen April 11th, 1998.
40-year-old Diane Augat was last seen walking away from her home on US 19 in April of 1998. Diane had recently been released from a stay in a mental hospital undergoing treatment for bipolar disorder and alcoholism. Her mother felt she left treatment too soon, and that her daughter needed more help.
Three days after she disappeared, Diane's mother received a voicemail from her. Her mother could hear her screaming for help and saying, "Let me out!" before hearing what was described as a struggle for the phone before the end of the message. When her mother called the number back and there was no answer. Eventually the phone number would be traced back to a business in Odessa, Florida called the Starlight.
Two days after the phone call the severed tip of Diane's right middle finger was found near US 19, where she was last seen. According to her mother the fingernail had to have been repainted red, as Diane's nails were previously green. Two weeks after that, a bag of her folded clothes was found in a convenience store's outdoor freezer in the same city. Two years later in 2000 and just a day after a local paper published a story on her disappearance, Diane's sister-in-law found a plastic bag labeled "Diane" filled with various toiletries in the parking lot of a Circle K grocery store. Diane's mother claimed the toothpaste was identical to the toothpaste she'd been given in treatment, but it was never proven whether or not the bag actually belonged to Diane.
Despite all of the various evidence and leads, no arrests have ever been made and nothing has happened since 2000.
The Sodder Children
Last seen December 24, 1945.
On Christmas Eve in 1945, Maurice, Martha, Louis, Jennie and Betty Sodder asked to be allowed to stay up past their bedtime and play with their gifts from their sister Marion. The rest of the family was ready to go to sleep, but agreed to let the children stay up so long as they finished their chores and shut of the lights before going to bed.
Sometime after midnight, Jennie Sodder (their mother), awoke to the phone ringing. When she answered she heard a female voice she did not recognize asking for a name she did not know. She could hear laughter and clinking glasses in the background, but believed it was probably a prank call. Before going back to sleep, she did notice the lights were all still on, the shades up, and the front door was unlocked.
At 1:30 AM, Jennie awoke again to a noise on the roof and realized the house was on fire. She called for her husband George and children to get out. She and her husband as well as the three oldest children (Marion, John, and George Jr.) and the baby (Sylvia), made it outside. But Jennie and her husband realized Maurice, Martha, Louis, Jennie and Betty were missing. George tried to find his ladder which was normally kept near the house to climb up to save the children, but it had disappeared. The family's attempts to call the fire department were futile as their phone line had been cut. Eventually, they had succumb to simply watch the house burn.
The Sodder house burned to the ground less than 45 minutes. Initially investigations blamed the tragedy on bad wiring, but that was never proven. Some reports stated that officials could not find any trace of the missing children in the ashes, but other reports say that some bone fragments and possible human organs were located but they did not wish to upset the family. A coroner's jury ruled that the missing Sodder children had died in the fire, and certificates for their deaths were issued on December 30th.
George and Jennie adamantly insisted their children had not been killed in the fire but had been kidnapped, and the fire deliberately set to cover the crime. The house's telephone line had been cut sometime before or after the fire, their ladder was missing, Jennie heard a thump on the roof and later found what appeared to be a grenade in the yard. Witnesses stated seeing some of the Sodder children around shortly after they supposedly died. George and Jennie suspected arson, and maintained that the children had been taken by the Sicilian Mafia, due to George's outspoken criticism of Mussolini and the Fascist government of Italy, where he had immigrated from.
In 1949, George did an excavation of the scene of the crime. Only four pieces of vertebrae and two small bones that were possibly from a child's hand were found in the area. A pathologist who assisted with the search remarked that it was unusual that so little was found, as the fire was quick-burning and should not have been able to completely destroyed the children's remains. Also the bones could not be conclusively aged, leading to the theory that they had been planted at the site from a nearby cemetery.
In 1968, George and Jennie received a photograph in the main of a man who looked to be in his mid-20s. On the back of the photo were the words: "Louis Sodder" "I love brother Frankie." "ilil Boys" "A9013(2)." They believed it was their son Louis as an adult. The actual identity of the man in the photo and the identity of who sent it to the Sodders remains a mystery.
Jennie and George would search for their missing children for the rest of their lives. Their youngest child, Sylvia, is still trying to determine what happened to her brothers and sisters.
Amy Fitzpatrick
Last seen January 1, 2008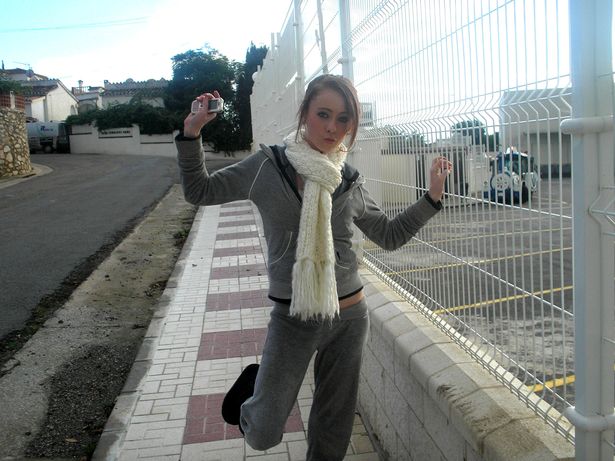 Around 10 PM on January 1, 2008, 15-year-old Amy Fitzpatrick said goodbye to her friend Ashley Rose, who she'd been babysitting with in Mijas Costa in Málaga, Spain. She should have returned home no later than 10:10 PM, as her house was only a short walk away, but was never seen or heard from again.
Amy's disappearance was widely publicized, and hundreds were looking for her. Her mother Audrey maintained she believed Amy was alive, and that this was not just a random abduction.
In August 2008, the home of Amy and Audrey Fitzpatrick's lawyer in Riviera del Sol was broken into and a laptop computer that was instrumentally used in the search for Amy was stolen, and Amy Fitzpatrick's Nokia mobile phone was stolen. The lawyer, Juan José de la Fuente Teixidó, said:
"The stolen documents included confidential police reports about Fitzpatrick's disappearance. I believe the burglary was related to Fitzpatrick's disappearance. It makes no sense that they took documents which financially are worthless, and left behind all my expensive valuables like TVs, computers and music equipment."
In June of 2009, Audrey received a call from a man claiming he knew where Amy was. Audrey described the man as having an African accent. In an article published by the Euro Weekly News Audrey said:
"He went on to say he knew where she was. She had been kidnapped and was in Madrid and the police were not to be involved. So I agreed, of course. He then said he'd ring me back with a name and address in two hours. Five hours later, after sitting with my phone in my hand and my heart in my mouth, I got a text to say, and I quote: 'Can you pay us 500,000 euro. Yes or no send your answer now and will send you all the info you need.' The phone number on this text is 672 564 687. I'll also give you the number he rang me on, too: 672 564 681."
The Guardia Civil and various private investigators followed up on these numbers, but they are both pre-pay, and have never been registered.
In May of 2012, it was reported that an Irish gangland killer, Eric "Lucky" Wilson, murdered Amy. However, a body is yet to be found.
Kristin Smart
Last seen May 25, 1996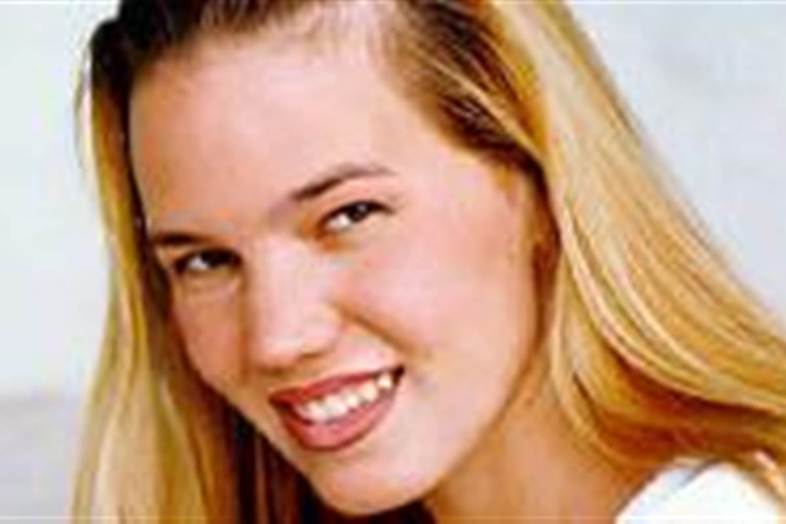 Kristin Smart was a student at California Polytechnic State University (CalPoly) when she disappeared. Over Memorial Day weekend, Kristin was invited to go to a friend's birthday party. At around 2 in the morning on May 25th, witnesses reported seeing Kristin passed out drunk on a neighbor's lawn, and opted to help her get back to her dorm room. Cheryl Anderson, Tim Davis, and Paul Flores all debated as to how to get her home. Tim ended up leaving first as he lived off campus and had driven, Cheryl left Kristin with Paul because Paul lived the closest to Muir Hall – Kristin's dorm. According to Paul he walked with Kristin as far as his own dorm, and let her walk the rest of her way herself.
She was never seen again.
CalPoly investigations initially suspected Kristin left on an unannounced vacation due to the holiday weekend, and would infamously not investigate her disappearance to the fullest extent. There were loose theories that Scott Peterson was involved as he attended CalPoly around the same time as Kristin, but he has been formally cleared of any involvement.
Kristin was declared legally dead on the sixth anniversary of her disappearance.
Editor's note: In 2021 Paul Flores and his father were arrested. Paul was officially charged with Kristin Smart's murder.
Michele Miscavige
Last seen August 2007
Michele "Shelly" Miscavige is infamously married to David Mscavige, the current leader of the Church of Scientology. Reportedly Shelly was involved in the "audits" of Penélope Cruz during the actress's relationship with Tom Cruise.
In 2006 David Miscavige left the Church of Scientology's international base to go to Los Angeles to work on re-edits of founder L. Ron Hubbard's books. Shelly opted to stay at the base and began making numerous changes to employment and structural workings, all without David's knowledge. Upon his return, Shelly was described as "changed" and looked incredibly intimidating and intense. She asked the (then) church's spokesperson if her husband was still wearing his wedding ring, and it seemed like she was fearful that her husband was planning on abandoning her. Reportedly David was incredibly upset at the changes Shelly had made and "had a total psychotic fit."
Shelly disappeared a few weeks later.
Three missing person's reports for Shelly have been filed, and all have mysteriously been closed or deemed "unfounded" by the LAPD. Actress Leah Remini filed the last report in August of 2013, and reportedly has left the Church of Scientology due to the unexplained disappearance of Shelly Miscavige.
According to David and the Church, Shelly is well and happy, just busy with her duty serving the Church of Scientology.
Rebecca Coriam
Last seen March 21, 2011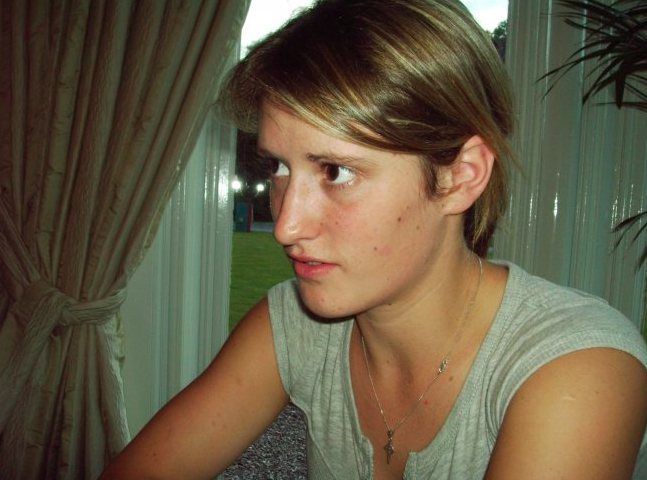 24-year-old Rebecca Coriam was a crew member of the Disney Wonder cruise line in the Spring of 2011. She was on her second stint as a crew member for Disney, previously sailing through the Bahamas with the company and taking a new contract through Mexico in 2011. She spoke to her parents via Skype on the evening of March 21, and told them she would call them the following day.
After 12 hours had gone by, Rebecca's mother grew concerned when she hadn't heard from her daughter. On the evening of March 22, they received a phone call not from Rebecca but from Disney officials reporting that she was missing.
On a security tape with a time stamp around 6 AM, Rebecca can be seen having what appears to be an emotionally distressing phone call. Reportedly she was in a back and forth relationship, and one theory is that she committed suicide due to emotional stress from the relationship combined with cabin fever. Another unverified source claims she slipped while jogging and went overboard.
What remains incredibly disturbing is Disney's lack of cooperation in the still unsolved case. Crew members all adamantly agree there is no way Rebecca could have gone overboard without the incident being caught on camera as everything on the ship (with the exception of inside quarters) is taped and recorded as security footage.
Rebecca's disappearance is still considered an open case.
Lynn Messer
Last seen July 8, 2014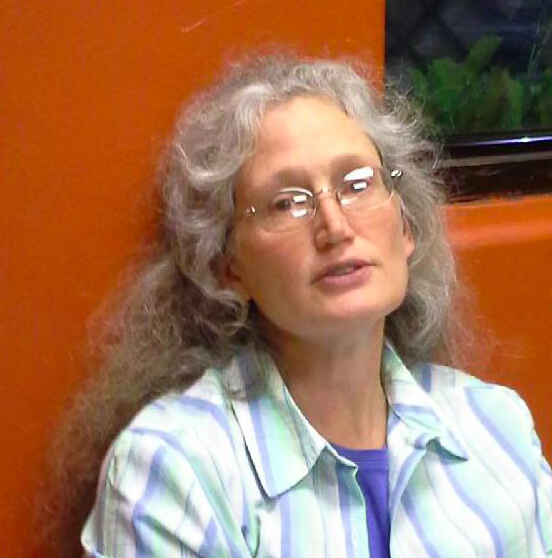 Lynn Messer disappeared from her Missouri home sometime during the middle of the night on July 8th. Kerry Messer, Lynn's husband, woke up around 4 AM to find his wife was missing. Her personal belongings – i.d., passport, purse, wallet, cellphone, keys, and walking boot she used to protect a broken toe – were all left behind. After searching the perimeter of their farm where Lynn could have possibly been, Kerry called the police.
Police and K9 units searched thousands of miles for Lynn, but found absolutely no trace of her. She seemingly had no motivation to up and leave her life, as she was not only injured with a broken toe, but also was reportedly very happy with her family, friends, and upcoming Bible classes.
Kerry was the main suspect in the disappearance as several people stated he was involved in an affair with their neighbor, Spring Thomas. Spring Thomas has been notoriously uncooperative with the investigation.
The disappearance of Lynn Messer has been likened to the movie Gone Girl. Nothing further has been found since 2014.
Malaysian Airlines Flight 370
Last seen March 8, 2014
On March 8, 2014 Flight 370 took off from Kuala Lumpur towards Beijing carrying 239 passengers. At 01:19:30 the last contact would be made with the flight and it would never be seen or heard from again. Malaysia Airlines issued a media statement at 07:24, one hour after flight should have arrived in Beijing, admitting that contact with the flight had been lost and that the government would be implementing search-and-rescue operations.
None of the crew on Flight 370 nor the aircraft's communication systems relayed a distress signal, any indications of bad weather, or technical problems with the plane before it completely vanished.
There have been several inconclusive reported sightings of an aircraft that fits the description of the missing plane. On March 19th of the same year, CNN reported that witnesses, including fishermen, and an oil rig worker saw the missing airliner. Some claimed to have seen the actual crash happen and a British woman said she saw the airline on fire.
Nothing conclusive has ever been found.
Raoul Wallenberg
Last seen January 17th, 1945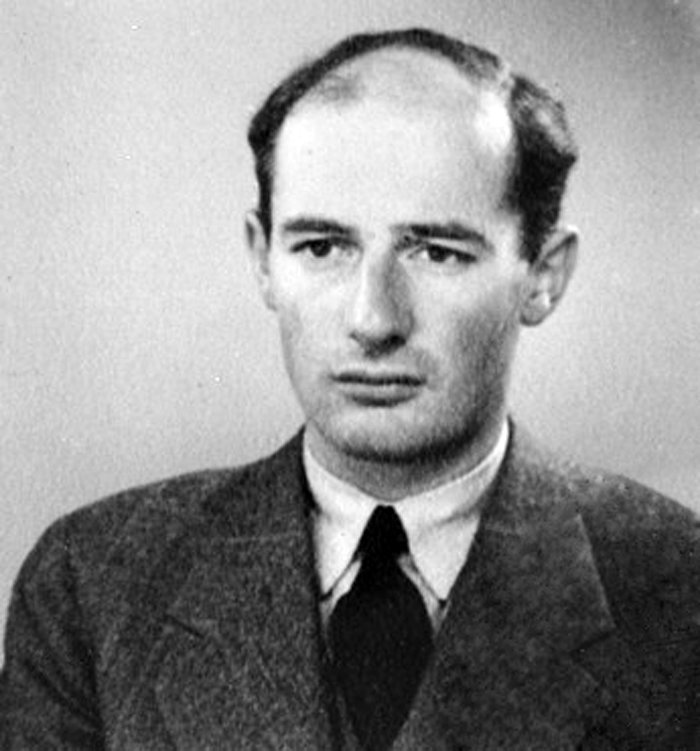 Raoul Wallenberg was a Swedish architect who is widely celebrated for his efforts to save thousands of Jews during the Holocaust. Raoul would issue passports and help hide Jewish families in various buildings around Sweden to keep them safe from the Nazis during World War II.
In 1945 Raoul was in the midst of a mission to get as many remaining Hungarian Jews as he could out of Budapest. The passports he was issuing them were not legal but would ideally ensure they were treated as Swedish citizens. Raoul would rent over 30 buildings around Budapest and claimed they were "extraterritorial" therefore falling under diplomatic immunity, and used them as safe houses.
On January 17th of that same year Soviet leader Rodion Malinovsky called Raoul to his headquarters in order to investigate whether or not he was involved in espionage. Raoul's last message was, "I'm going to Malinovsky's … whether as a guest or prisoner I do not know yet." He would never be formally heard from again. He reportedly died in prison.
Nothing definitive about Raoul's disappearance and presumed death have ever been given. Despite this, he continues to be honored for his humanitarianism and efforts during the Holocaust.
The Beaumont Children
Last seen January 26, 1966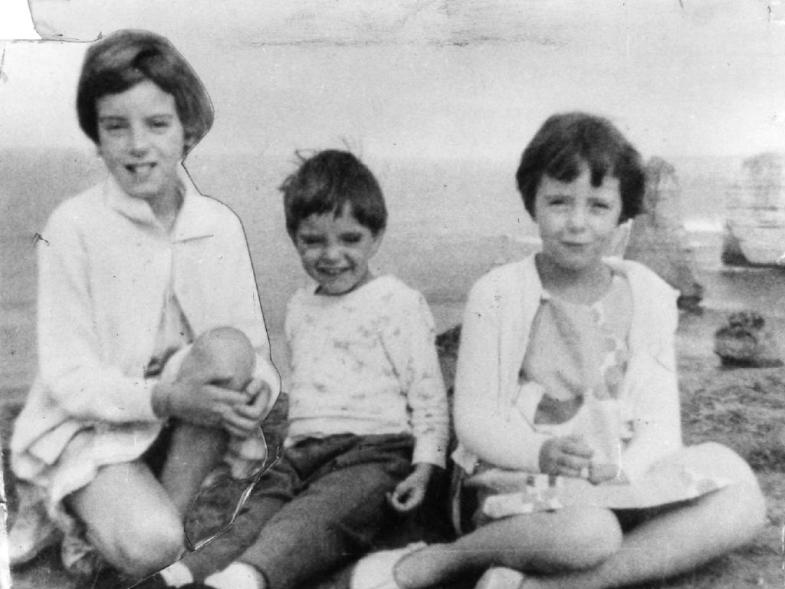 Jane (9), Arnna (7), and Grant (4) were three Australian children who went missing in 1966 from a beach near Adelaide, Australia. Reportedly Jane, the oldest, was in charge of watching her siblings at the beach and ensuring they return home by noon. When the children hadn't returned by 3 PM their mother became worried and called the police that evening when the children still were not home.
Many witnesses stated seeing the Beaumont children playing with a tall, blonde man who looked to be in his mid-30s. Supposedly they left the beach around 12:15 PM with this same man. A shop attendant reported Jane coming and buying a meat pie and some pastries with a one pound note. She said she believed the pie was for someone else as it was not a typical purchase for Jane. Furthermore, children's parents only reported giving them enough coins for their own snacks and bus fare – not this one pound note. A mailman claimed to have seen the children sauntering home around 3 PM, but police found this odd as the children would have been over 3 hours late and shouldn't have been so calm.
Numerous sightings of the children would be reported, but nothing conclusive would be found. This case remains one of the biggest police investigations in Australian history, and is still unsolved 50 years later.