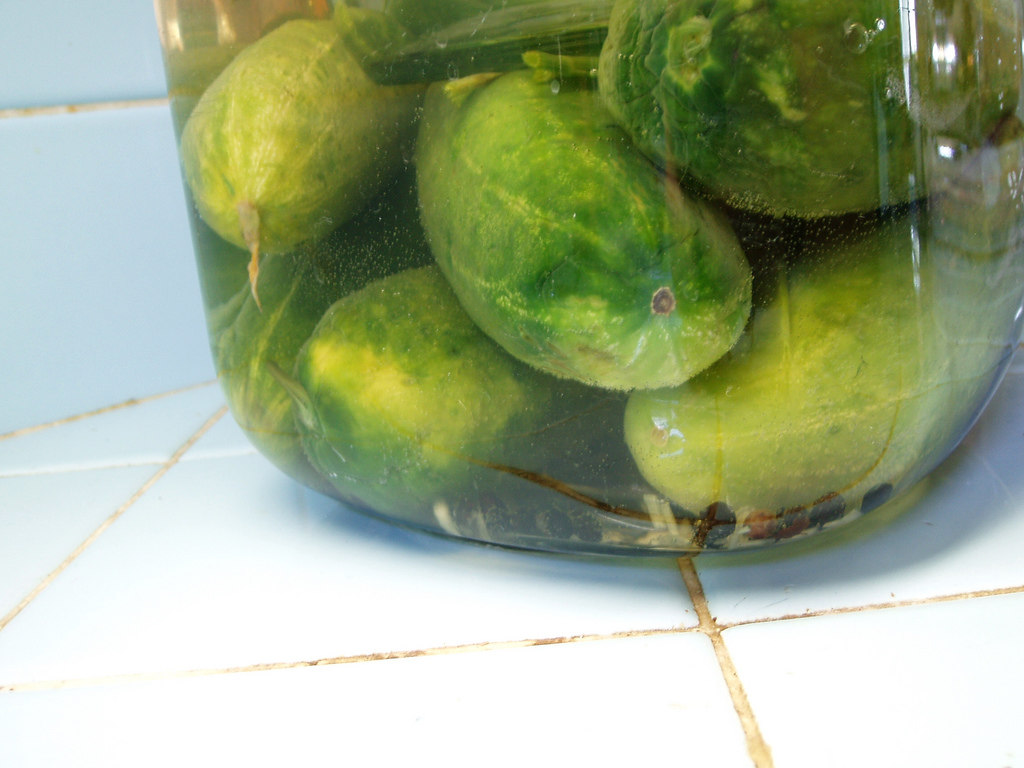 1. A Spoon.
After climbing out of a window of the rehab center he was staying in in 2003, Richard Clare made his way to the home of James Gibson. Supposedly Gibson owned him money that Clare was looking to collect and after Gibson failed to come up with the funds Clare took his cell phone, and went off looking to cash it in to buy heroin. Gibson asked his friend Timothy Magee to go after Clare and get his phone back. Magee and Clare ended up in an altercation, which resulted in Clare striking Magee on the head with a spoon. The contact of the spoon to his skull caused an artery to rupture, and Magee died from the impact. Clare was found not guilty of the murder in 2004. He was later arrested and jailed for another homicide in 2010.
2. A Stiletto.
In the wee hours of the morning on June 9th, 2013, Ana Trujillo and Alf Andersson returned to his sky-rise apartment in Texas after a night of partying. Around 2:15 in the morning neighbors reported hearing a man screaming and called 911. Trujillo answered the door to police covered in her boyfriend's blood. Andersson had been stabbed over 25 times in the face and neck. The weapon used? Trujillo's 5.5 inch, navy stiletto. She claimed self-defense, but her wild stories and violent past didn't convince the jury. She was sentenced to 30 years in prison in 2014.
3. A Pen.
In the month of May in 2007, the body of university student Rebecca Love was found her dorm room. She was naked except for socks, and had 93 stab wounds and other injuries covering her body. She had been involved with fellow student, Jason Webster, who was later convicted of her murder. After Rebecca refused to have sex with him, he beat her to death, and stabbed her dozens of times with a pen. He attempted to clean her body with detergent and point the crime towards another man she may have been seeing, but her DNA was found all over his watch and the pen used to kill her in his own room.
4. A Crucifix.
Karen Walsh was 45 when she drunkenly beat her neighbor, 81-year-old Marie Rankin to death with a crucifix. The crime was particularly horrendous not only because of Marie Rankin's devout Catholic faith, but because the crime took place on Christmas day and because of how Walsh tried to cover up the scene. After bludgeoning her neighbor to death she used the same crucifix to attempt to make it look like Marie Rankin had been sexually assaulted. She offered no explanation for her crime. She was convicted to life in prison and will not be eligible for release until 2031.
5. An Xbox 360.
In 2013 the body of Monica Gooden was found in the back bedroom of the apartment she shared with her boyfriend. Her face, chest, and throat had been stabbed and badly beaten. Next to her body was a mangled and bloody Xbox 360. Darrius Johnson was arrested after admitting to the murder claiming a demon had possessed him and demanded that he sacrifice someone who fell under the Taurus star sign. Monica, who was born in November, was not a Taurus.
6. A Spatula.
Back in November of last year, Ngor Makuey broke into the home of Harriet and Rupert Anderson. He initially claimed to be looking for a dog, but when Harriet wouldn't grant him access to their home he became violent. He attacked both Harriet, and beat Rupert to death with a metal spatula. Rupert was 97 years old. Originally Makuey's defense team tried to plea insanity but he was found competent to stand trial, and was found guilty of murder.
7. A Toilet Tank Lid.
Edgardo Luis Claudio-Marrero was arrested in 2012 after the body of his ex-wife, Sreymon Claudio, was found in his bathtub. Claudio's boyfriend, Jerry Turner, had dropped her off at her ex-husband's house after she discovered he'd be pawning her jewelry. After three hours had gone by Turner grew worried, and called the police. Claudio-Marrero admitted to confronting his ex-wife about her new relationship and then claims he "snapped" and began punching and beating her. When his fists weren't enough, he beat her to death with a toilet tank lid until it had broken. He was convicted of second degree murder.
8. A Prosthetic Leg.
Debra Hewitt, a then 47-year-old homeless woman from Louisiana, was found guilty of murdering her boyfriend in 2012 with her own prosthetic leg. She reportedly stomped and kicked him after he was done, and then balanced on her good leg while using her own prosthetic leg to bludgeon him to death. His body was found six weeks later, decomposing in Lafayette Parish. Hewitt attempted to claim self-defense, but was found guilty and is currently in prison.
9. A Jar of Pickles.
Daniel Kovarbasich was reportedly one of the many underage boys that would hang around Duane Hurley's home doing odd jobs for the 55-year-old. Daniel claimed that Hurley had molested him two weeks prior to the altercation that would turn fatal on January 22, 2010. He snapped and smashed a jar of pickles over Hurley's head which was enough to kill him, but Daniel also stabbed Hurley 50 times with a kitchen knife. Thousands of pornographic photos would back up Daniel's accusation, but it wasn't enough to keep him out of jail. Daniel served 16 months in prison before being transferred to an institution.
10. A Pair of Sweatpants.
In 2010 Jimmy Hackley was found guilty of the 2006 murder of Patricia McCollum. The murder weapon? A pair of sweatpants. During an altercation Hackley strangled McCollum so viciously with the sweatpants the blood sockets in both of her eyes completely burst. Reportedly the fight was over drugs. Under Florida law, Hackley is serving a mandatory life sentence.