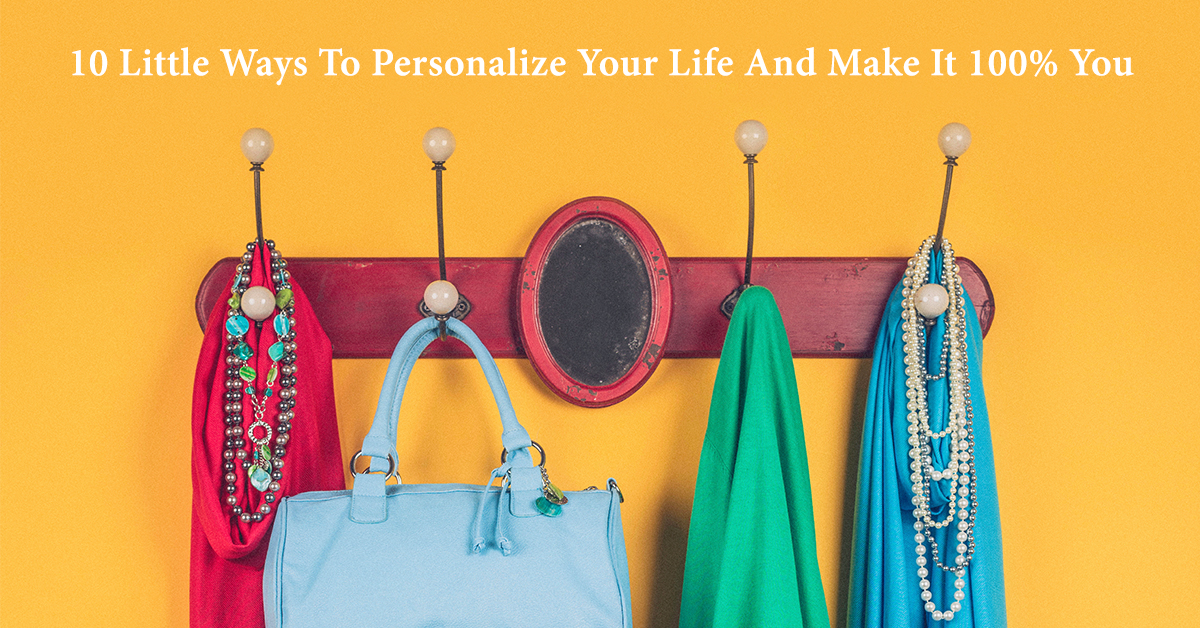 Dr. Seuss said it best when he wrote "there's no one alive who is you-er than you." There's not a whole lot in this world that is as satisfying as being truly yourself. But outside of your awesome personality, it's so fun to let your you-ness shine through in every aspect of your life. These 10 completely customizable items help you do just that. Show off your creativity and keep marching to the beat of your own drum, because you know that's the best way to live.
1. Let Your Walls ACTUALLY Do Some Talking
For those of us who aren't hiding an secret da Vinci inside of us, this completely one-of-a-kind wall lettering is here to help us put something original in our homes. Maybe it's a favorite lyric, a quote that inspires you, or even an inside joke that no one else will get, but putting something that's unique to you in your space is sure to make you smile every day.
2. Say Hello To Yourself Every Time You Walk Out The Door
You are fabulous and unique, and never a doormat. So your literal doormat should be just as original! Whether it's simply your last name letting everyone know who's house this is, or a silly phrase to make even your most stoic friends crack up every time they come over, your personality in your house should come through even at the most basic level. Aka: right when you walk inside.
3. Class Up Your Wine Nights And Say Cheers To Yourself
Sure, anything is an upgrade from the plastic cups you used to drink out of in college. Still, nothing says classy, put together adult, quite like personalized wine glasses. You don't have to know the difference between merlot and pinot noir, but you'll still impress everyone with your unbelievably chic barware.
Click Here To See The Full List Of Our Favorite Personalized Items From eBay