It's simple: boy meets girl, they fall in love, they overcome odds to be together, they kiss. Cue credits. For the following films, it's not so formulaic. The plots revolve around couples who, despite us rooting for them for the duration of the movie, ultimately cannot end up together. These "almost relationships" are heartbreaking and yet very relatable.
***SO MANY SPOILERS***
1. The Toxic Couple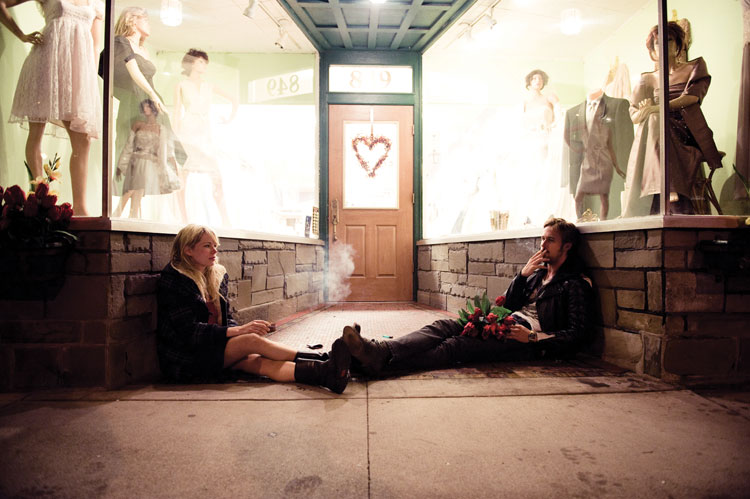 Blue Valentine (2010): The toxic couple is formed when both sides are so emotionally reactive and defensive towards one another, that it deteriorates trust within the relationship. And, oh my god, there has never been nor will there ever be a more toxic romance than the one between Dean (Ryan Gosling) and Cindy (Michelle Williams). This is easily one of the only movies that honestly depicts the tumultuous transition from a happy marriage to a devastating break up. As you watch flashback after flashback, you want so badly for the couple to overcome their obstacles and get it together—but this ain't The Notebook; it's realistic about how sometimes even the strongest marriages can crumble. Blue Valentine will destroy you—in a good way.
2. The Will-They-Or-Won't-They Couple
Lost In Translation (2003): Bob (Bill Murray) and Charlotte (Scarlett Johansson) find themselves crossing paths in a Tokyo bar, both reluctant to be in Japan in the first place, and both in respective miserable marriages. Their relationship toes the blurred line between friendship and romance, and while there are scenes that hint that their interests in each other exceeds simple acquaintanceship, nothing happens. Ugh. You will mentally/emotionally/physically crave for something—anything—to happen between these two, but when faced with the reality of the situation (remember, both are married, and they've known each other for maybe a week), as much as we want them to get together and be happy, we also know that realistically it's too messy and too complicated. They'll always have Tokyo.
3. The Exes Who Can't Let Go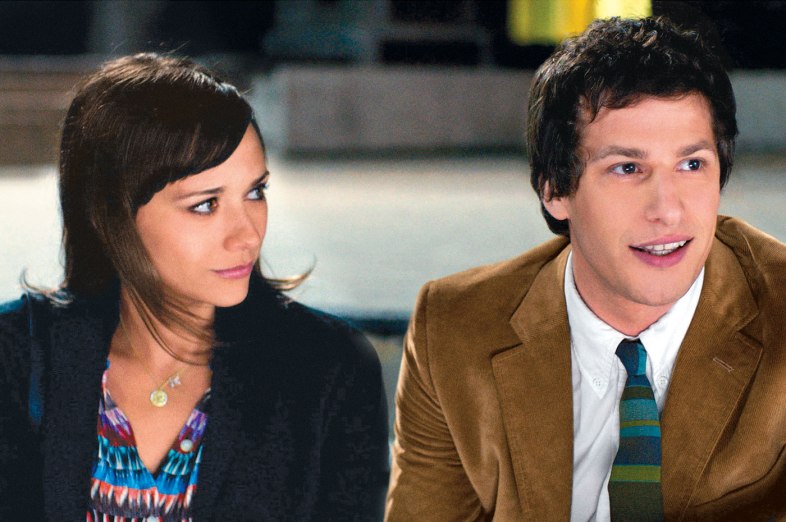 Celeste and Jesse Forever (2012): This is probably the only Andy Samberg movie your boyfriend hasn't seen. Celeste (Rashida Jones) and Jesse (Samberg) married young, and the start of the movie begins right after their divorce. The couple, however, convinces themselves that they can spend the rest of their life coasting as best friends (who occasionally, after a night of trying to build Ikea furniture, sleep together). But Jesse receives some pretty grownup news that almost destroys the entirety of their relationship. The game of emotions that ensues finds Celeste and Jesse struggling to figure out where they stand. While Celeste and Jesse Forever certainly has hilarious moments, what makes it an awesome movie is how it doesn't romanticize the recovery process of getting over the pain of watching an ex move on without you.
4. The Devitalized Couple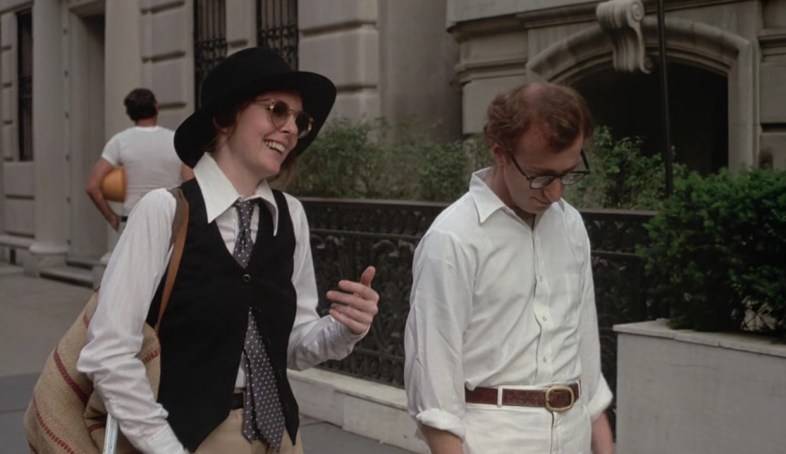 Annie Hall (1977): The devitalized couple means that while there was happiness at the beginning of dating, the pair requires growth in too many areas of the relationship for them to communicate effectively and strengthen their connection. Thus, they end up becoming stagnant rather than growing. Instead of looking at the transition into dating as most romantic movies do, Annie Hall examines this common type of relationship and why couples eventually fall apart. Alvy (Woody Allen) and Annie (Diane Keaton) are the classic ~*~opposites attract~*~ kind of couple. It works effortlessly at first, with the two complimenting each other well, but then it falls flat. It can't last. But, Alvy and Annie's demise doesn't have to do with the type-A character being unpleasantly neurotic or the type-B character being too childish—Alvy and Annie just weren't right for each other, and the simplicity of the reasoning behind their breakup makes it all that more realistic, and enjoyable, to watch.
5. The Undefinable Couple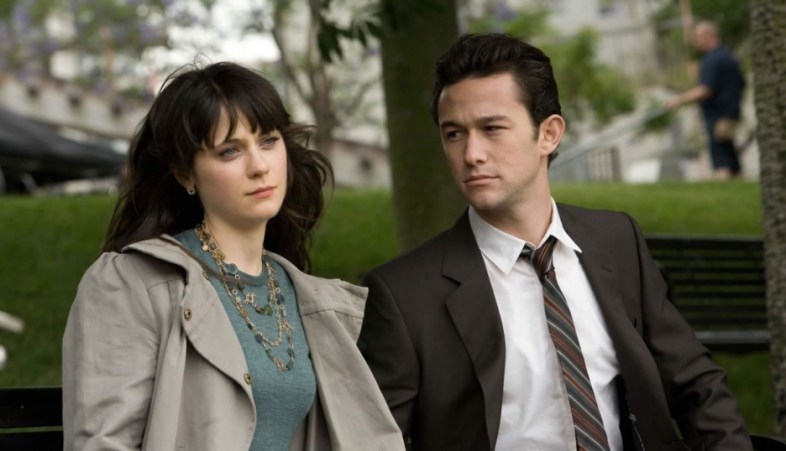 500 Days of Summer (2009): Everyone either loves or hates this movie, but 500 Days of Summer epitomizes the pain that comes with confusing, undefined relationships. Tom (Joseph Gordon-Levitt), a hopeless romantic, spends the entire movie pining over the cynical Summer (Zooey Deschanel). It seems to work in his favor, until things begin to crumble for some unexplained, inexplicable reason. And even though the narrator begins the movie forewarning that it isn't a love story, you can't help but wish that the ending resulted with them officially getting together. The happy beginning days of their budding relationship are cute and fun to watch; but the movie doesn't force the couple together, and in the end it seems that while Tom certainly loved Summer, she just wasn't the end-all for him.
6. The Sacrificial Couple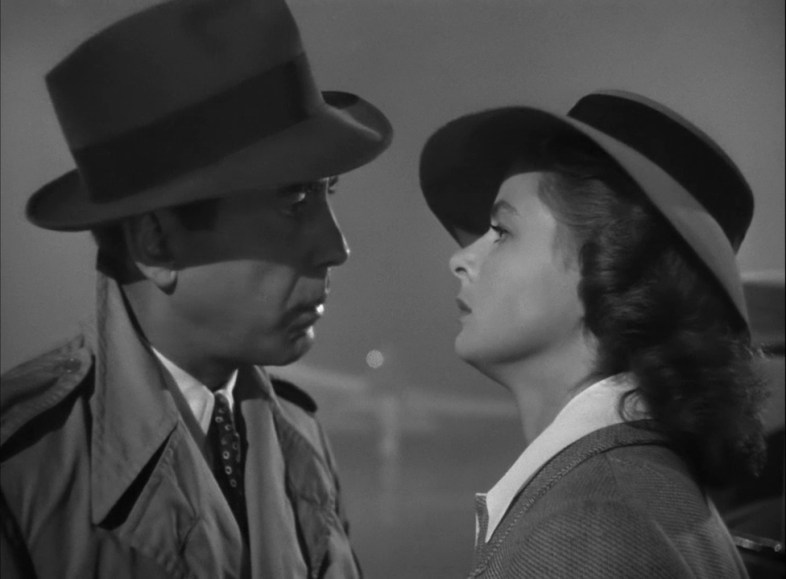 Casablanca (1942): The sacrificial couple is dubbed to a pair when one partner is always out to save or rescue the other, and that sacrifice is never reciprocated. It results in an uncomfortable imbalance of power within the relationship. Casablanca is always listed as one of (and sometimes the) top romantic films ever produced, but this isn't manifested through a dramatic union between Rick (Humphrey Bogart) and Ilsa (Ingrid Bergman) in the end. Instead, the romance factor actually stems from Rick's sacrifice and the fact that the couple can't get together. Rick does everything in his power to forget his quick romance with Ilsa in Paris, only to cross paths with her years later—with her husband. The two share tense moments upon seeing each other again, and as much as you want them to run away together, their relationship is the unfortunate epitome of a love story never meant to be. Tragically selfless, yes, but also truthful and still utterly romantic.
7. The Friends With Benefits Couple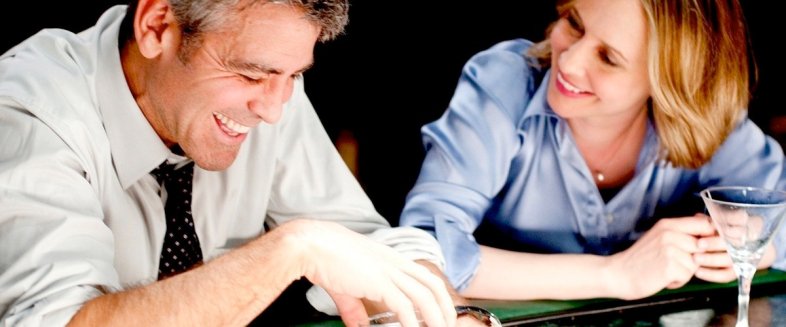 Up In The Air (2009): Fitting the traditional romance mold, Ryan (George Clooney) is too preoccupied and busy with his job to even think about marriage or dating…until he meets Alex (Vera Farmiga), whose busy lifestyle is similar to his. They begin to routinely sleep together whenever they encounter each other, but refrain from actually dating—the clearcut definition of a "friends with benefits" relationship. And then, in a foreseeable twist, Ryan begins to seriously fall for Alex and goes to her house, only to discover she's actually married with children. There is no loophole for this situation; the time spent watching these two interact is enjoyable, and Ryan's character benefits from it by learning to be more open, but in the end this "almost relationship" was inevitably not headed towards permanency— making the plot all the more believable.