Netflix's 'XO, Kitty' suffers from excessive interruptions and incomplete conversations — stuffing the narrative with miscommunication — where proper conflict could otherwise thrive.
A spin-off series of To All the Boys I've Loved Before, Netflix's XO, Kitty follows Katherine Song-Covey to Seoul, Korea — where she attends the same elite high school her late mother attended decades earlier. She also gets the chance to be with her long-distance boyfriend, Dae (he's evidently the primary reason she chooses to travel across the world). 
Unfortunately, Kitty's dreamy aspirations of a perfect love story do not come to fruition. When she arrives on campus, she discovers that Dae is dating Yuri — a social media influencer who comes from a quite powerful family. Yet, she uses her matchmaking skills to deduce that all is not as it seems. 
Spoiler warning for XO, Kitty
Kitty knows what true love looks like. Let's not forget she paired her sister and father up with perfect matches in the original franchise. Thus, when she witnesses Dae pull his hand away from Yuri during a press conference and scoff at her displays of affection, her Kitty senses begin tingling. 
Could it be that the relationship is fake? While this turns out to be the case, a long-winded journey of miscommunication keeps the narrative hanging on by a thread — supplanting any actual conflict in favor of "missed opportunities."
Explaining the miscommunication trope in 'XO, Kitty' 
The miscommunication trope describes characters interacting yet failing to communicate the information that would likely solve any misunderstanding. In the case of Kitty and Dae, early episodes feature the two starting a conversation only to be interrupted by a phone call, Yuri (who's afraid her secret may surface), or various other supporting characters used as storytelling pawns in this game of failed communication. 
Finally, when Dae gets uninterrupted opportunities to reveal the truth to Kitty (about feigning a relationship with Yuri in exchange for the money he needs to stay in school), her somewhat-justified aggravation and festering disappointment become the fork in the road. She cuts him off mid-sentence, walks away when he's clearly about to spill the tea, and so on.
Viewers just want to scream at the screen, "Let him speak!" This is not an enticing narrative with a well-structured plot that develops across each episode (building to a surprising yet inevitable climax as any dramatic tale should). Rather, the plot in and of itself is the miscommunication.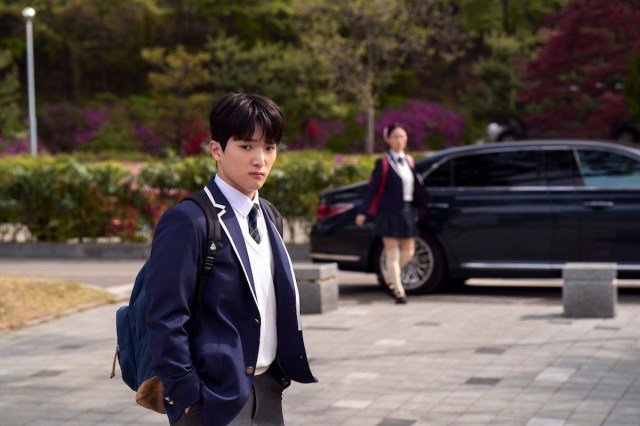 How the miscommunication trope ruins 'XO, Kitty' 
There is no story here without failure to speak. Take away the secrets and the interruptions and what's left? It is not an additional storytelling element, but virtually the sole device holding the 10-episode series together. How many times can the writers delay the inevitable with trivial distractions? Viewers become exasperated waiting for the truth to surface, so much so that the urge to hit the fast-forward button is nearly impossible to resist.
The miscommunication trope is an especially lazy avenue here because it exists where sincere conflict could thrive. There could have been actual relationship troubles between Dae and Kitty. 
Imagine what happens when reality cannot compete with fantasy. Imagine what happens when two people — from completely different worlds — discover they have clashing values. Instead, almost every problem in this entire series could be solved if the main protagonists engaged in one, meaningful conversation. When the truth finally surfaces, viewers are already more than halfway through the series. 
The writers throw in Yuri's sexual discovery to add a little complexity to the story. However, its uninspired simplicity feels more like a ploy at adding captivating subplots than further characterizing the main players. There are other colorless conflicts at play and additional love interests enter the fray, but the tale's catalyzing element and throughline remains miscommunication, turning XO, Kitty into a pale, humdrum extension of its predecessor.